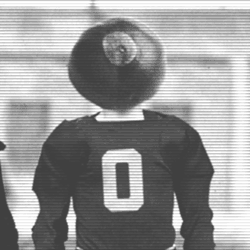 AnaheimBuck
---
MEMBER SINCE January 21, 2015
Recent Activity
Depends on where she stands on title IX - - - do you know?
Do you know where she stands with title IX?
Great, then maybe you can tell all of us where she stands on Title IX. Having been chosen to serve on Obama's Admin., I am deeply afraid of where she is on that subject. If she is against title IX, then I will be happy with the hire.
So, you must believe that my CA Governor knows what he is doing and how to open his society. Do you realize, he is the joke of American society along with Cuomo?. They have no frickin' clue about what their doing and why. But, they are fantastic about being puppets of the Democratic Party.
Also forgot to point out that if you are sincerely paranoid, you don't have to go but don't impose your "sick" beliefs on others. People can choose for themselves, not anyone else, especially the frickin' government.
Gross paranoia won't get you anywhere in life. For people 0 to 55 ( maybe 65), there is little to no serious risk of any kind - - - read the scientific facts.
Also, you need to give people a little more credit for being somewhat extra responsible in a situation like this.
I am 76 years old, and according to my doctors, I am in excellent physical condition. Since I do not come close to having what is called "pre-existing conditions, nobody really has to stay away from me or vice versa. And, I have not stayed away from family members, especially grandchildren. After several discussions with my physician, we both agree that all I need to do is wear a mask if I am less than 6 feet from someone, wash my hands at the appropriate times, and do not touch my face when I haven't washed my hands or used sanitizers. All the other so-called pre-cautionary measures are total BS. The stadium can be packed with people, if all they wear masks and don't physically interact with each other.
BS. Effective about 05-15 co-existing living conditions will be no worse for anyone than at the height of any other cold/flu season. Everybody needs to grow-up and be big boys and girls and use their own heads to take care of themselves.
Disagree. It is very possible for the BIG conference to play its conference games when other conferences may not. The BIG states are not too much in trouble right now except for Michigan and they are not really in terrible condition.
Nothing to suspect - - - shortcomings were entirely due to playing Rutgers as well as playing PSU the following week. Plus, you have one of our best OL playing against his old buddies, which accounts a little for a lack of adrenalin in his play. Anybody worried about Fields' play at QB is quite insane - - - better check the numbers again.
Our only worry has to do with our punter. I have no clue on what is going on with him the past few games.
Agree. I think there is a stronger case for Clemson to NOT be in the top 4 than there is ANY case for them to be in it. Till now, they've played 'little sisters of the poor" teams all year.
Totally agree. This report is fantastic and very well presented. Thanks so much.
Agree. Minny has gotten zero love all year. Minny would beat TTUN @Minny, on a neutral field, and would be 50-50 probability at TTUN.
Somebody please post how the voters in the Coaches' Poll voted. For OSU to remain 4th is quite insane. Anybody voting OSU less than 3rd (and Clemson 1st) in the in Coaches' Poll must be blind (mentally & physically).
Maybe you should apply for the defense coordinator's position. Obviously, you are far more qualified than those in coach Day's staff.
Borland is smart and a great run stopper/tackler when the play goes somewhere between the left and right tackle positions. The other linebackers and the bullet are responsible for the outside and short pass plays when he is on the field. I trust our D coaching staff and I think it's hilarious for posters here who are 2nd guessing their decisions based on total performance made to date.
I want to commend 11W staff on all stories published on 10-01-19 as I think all presentations were fantastic.
Exactly. I study Phil Steele's rankings of all position groups (QB,OL, DL, ST, etc.) for all teams (that we play). He ranks Indiana virtually last, except for Fla. Atlantic. He ranked Cinci. way better than Indiana. We should win by 28 minimum, and probably closer to 42.
Completely agree. Phil Steele ranks Indiana's RB position group as 45th best in Division 1, and their WR position group as 50 th best, and all other offensive & defensive groups as less than 60th.
Note that Steele had ranked Cinci far, far better than Indiana. We win by 28 minimum, and probably closer to 42.
How in the world is Orgon still in the top 20?
Due to OSU most likely getting Knighton and Robinson and OSU recruiting Traynum as a LB, he is ASU all the way.
Over the past 5 days, too many so--called recruiting experts on other sites are calling Robinson to OSU pretty much a done deal. The same can be said about other recruits saying he is going to OSU. Your % should be no less than 80%.
The "back in the day" players also did not have the protective equipment that is worn today. We don't need people or organizations or governments to be baby-sitters who decide what is good and safe for us. God gave all of us a nickel to handle a pennies worth of problems. We need manage our own situations and live with the consequences and learn from our mistakes.
Agree. Football became extremely popular due to it being, in part, a very hard hitting sport and somewhat violent. It is a person's right to choose to play in such a sport or not. We don't need the NCAA to be a parent and decide what's safe for us or not.