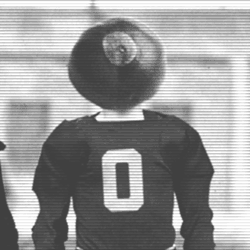 AmishBuggy
---
Member since 04 September 2014 | Blog
Recent Activity
I am loving it! Even Lou has a grin on his face!
Curtis Samuel is hungry to play and to win. You can see it in his eyes ....we need more passion on this team and he will bring it.

Why the old pic of Coach Matta? Chris Jent has been gone from the staff for awhile.
The coaching staff is being paid to perform and meet expectations and that's why they need to "expose" their accountability to the Buckeye nation. They are shortchanging these young men who were promised to be developed by a top class staff. I wanna hear Mr. Meyer say "I accept the blame for that loss" . Earn some respect with the fans. And let's move on.
It matters not what recruits go elsewhere. Even the very best players need a focused coach. Our coaching staff should be ashamed. We pay him HOW much? Never prepared.