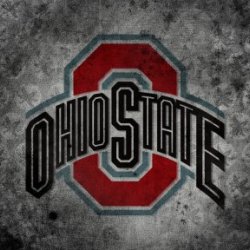 AlwayzABuckeye614
---
Blacklick Ohio
MEMBER SINCE January 05, 2014
Recent Activity
Good luck to Kaleb.
But man why do i get the feeling he will end up like 95% of the Buckeye b-ball players and end up playing International? I was 1000% sure DeShaun Thomas was going to be an NBA player for a long time, and I think he is better than Kaleb. I hope I am wrong about Kaleb, will be rooting for him to make it in the NBA for sure!
Glorious, simply Glorious.
OSU WBB never disappoints smh. Its not like she didnt play or score last year. It HAS to be an issue with coaching. Tell me im lying because McGuffs teams have ALWAYS under achieved, even with Kelsey Mitchell.
Im starting to wonder if OSU bball will ever have any roster consistency. Kids transferring at a high rate, how will chemistry ever get built?
Hope the fellow Northland Alum chooses the good guys!
Seems like people are forgetting Steele Chambers. He was #2 running back yesterday in practice. Looks like he is #1 right now.
Not understanding the Stover to TE move. I know he got too big for LB, but damn what happened to him at DE?
If it only has 4 thousand seats why are they hosting it there?
We need to go ahead and get Saunders on board. He is a dynamic playmaker. I feel this one will bite us in the butt if he OSU does not offer him.
Zach- You dont Barrett Carter will end up in this class? :(
I dont think OSU's defense is lazy, our guys hustle! I think its awareness and the fact that the players feel the need to help out on D in the paint or post way too much, therefore leaving the guy behind the arc wide the hell open.
Been saying this forever, not sure why our athletes can not defend the 3 ball what so ever. Why do they chop down to help so much in the paint? Why are they so slow to jump back to defend the 3 point line after helping down low? Even in the Matta days OSU had trouble defending the 3. Its a damn shame we get shot out of the gym early and often.
I love Harrison is all about Columbus Public schools. As a CPS product myself our district has been getting looked over for years when it comes to the big time schools. I'm happy he feels like he is a great example for the youth here in Columbus. Cant wait to see what he does in the NFL.
I think Martinez can be can be an every down RB. He is nasty with the ball in his hands. I say this by assuming he can add another 10-15 lbs to take on the load.
I want to know the 11W staffs opinion about the lack of playing time for Gill and McCall this year. 2 of the most electric offensive players on OSU's roster were really non factors this year.
Punk ass Herman and Brett.
None of us know really what Day is like when he has 3 weeks to prepare for a team, and I am here for it. I think with that much time to gameplan for a team we are going to see some really different packages to negate Clemson blitzes. I can not wait to see what Day has up his sleeve.
National media is talking up Venables and the time he has to prepare for OSU, well shit last time I checked Ryan Daytime wasn't no slouch either for play calling.
Loosing Cooper isnt a big deal, Zach is more than capable.
Agreed! With Hill and McCall gone next year maybe that's his time to see the field. I hope.
WHERE has Jaelen Gill been? he seems to be MIA this year, all offseason was everyone talking about this could be his year. I get Hill is in front of him, but Gill gets NO offensive ticks, even with Saunders out.
With Wesson loosing all of that weight, doesnt that make it easy to push him around underneath if he is still playing center?