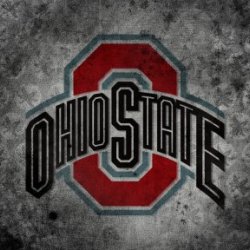 AlwayzABuckeye614
---
Blacklick Ohio
MEMBER SINCE January 05, 2014
Recent Activity
Loosing Cooper isnt a big deal, Zach is more than capable.
Agreed! With Hill and McCall gone next year maybe that's his time to see the field. I hope.
WHERE has Jaelen Gill been? he seems to be MIA this year, all offseason was everyone talking about this could be his year. I get Hill is in front of him, but Gill gets NO offensive ticks, even with Saunders out.
With Wesson loosing all of that weight, doesnt that make it easy to push him around underneath if he is still playing center?
Maaaan OSU has to offer Saunders ASAP. That kid is special!! I seen him play a couple times this year, dare I say better than Jalen Gill in high school?
Trevor Lawrence is not 6'6 as most writers and analyst claim him to be lol.
Boggles my mind why so many people have their panties in a bunch about OSU's alternate uniforms. Just STFU already, support our boys and enjoy the game. Your precious traditional uniforms will still be there in 99.9% of the other games OSU will play in my God.
Man these QB's HAVE to understand that they sometimes arent the only qb's taken in a class. All they have to do is look at the numbers and realize sometimes 1 isnt going to cut it and they may not be the only one in the class. Day gave a perfect example of why 4 are needed on a roster. I hope Jack Miller stays in this class if we do take another QB, because there will be multiple on another roster somewhere.
Totally missed that lol, thank you!
Antwan Jackson, oh what could have been :(
Damn, did Antwan Jackson just completely fall off the team or what? By this time you'd think he'd be mentioned as the "OR" position. Hes nowhere to be found.
Im kind of worried about Kaleb loosing all that weight. Does this mean he is going to be getting pushed around down low? Do we have a bigger person who we can count on as a center on the roster? I dont think so.
One of my favorite 2019 recruits! Cant wait to see him roaming the back end of the field on game days! He will take your head clean OFF haha.
Geeeesh that was a mean stiff arm by Marcus!!
Whats the word on Cade Stover? Havent heard anything from him besides him arriving in June lol.
Its called POPULATION shift. More and more people are moving South, thus taking talented kids with them.
Please, do better with the questions to NPF *facepalm*
Oh man, I wonder if his son is leaving town with him?
From reading that text above, Urban is a damn good master talker, convincer, motivator. Id love to work for him.
Sweet for sure, Ive seen another snapper do this as well last week somewhere on Twitter. Glad Liam was able to accomplish this.
I don't like those numbers for Young or Shaw. I feel they should be in the 20 something range.
Scott Jr is up to 213 pounds now per is Father.
He looks like he could play a Vampire in some move lol.