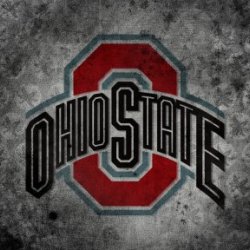 AlwayzABuckeye614
---
Blacklick Ohio
MEMBER SINCE January 05, 2014
Recent Activity
If we dont get him, do we offer the Olantangy kid?
Comment removed for violating the site's commenting policy.
So much for Ben Roderick being offered smh.
Ben Roderick just had 26 points tonight and 12 rebounds. I wonder if OSU has noticed, this kid is dying to play for OSU!! I dont believe in just handing out offers, but this kid is a BALLER!!! WTF is the holdup OSU?
I think Werner is fast 'enough', not great speed. But he whiffed on a lot of tackles last season.
Can not wait to see her ball next year. Will OSU LADIES win a NC finally in the next few years? Lets hope so!
If this was pre 2020 and 2021 classes we are talking about Ohio kids, I would agree with you. But these 2020 and 2021 OHIO classes are pretty good, hasnt been this good in a while. So with OSU accepting these lower ranked OHIO kids I am all for it because their rankings will pick up this year.
Jahiem Thomas should already have an offer, hopefully it comes soon. I like Sammy as well, im sure he would commit right away after an offer from OSU.
Couple observations.
Excited to see the following young Bucks:
Tyreke Johnson, Jaylen Harris, Williams (DE), Terajda Mitchell, K Vaughn Pope, Antwaun Jackson
Noticed Harrison looks super thin, Also Noah Potter looks like he can play right away, size wise.
Wow, so OSU is really not gonna offer the local Olentangy kid are they?
Id say roll the dice on Thomas, the odds are you land all 3 if he is offered. Its not like he is weak, everyone is offering him. Id take my chances on offering him rather than losing all 3 if they want to play together.
Offer the kid, I dont see any high recruits banging down OSU's door for this class or in 2020 anyway. 30 points per game, kid CAN score and we all know OSU needs that this year and into the future.
Watch KJ ball out at Maryland, he could of done that here but seeing we had sub par LB coaching he never got the chance.
Babb and Olave might have to fight it out for the 17 jersey lol. Unless Olave grabs the #1 Dixon is leaving.
This is why when announced OSU was playing Washington I didnt get excited. Gaskin is the real deal, not only this year but all 4 years. Ive been keeping a watch on him ever since he was a freshmen. This is like the perfect storm for him to have a breakout game against OSU defense. I hope OSU puts the clamps on him.
More bad news, Battle will be flipping to Alabasker.
God I hate seeing Harbaugh here in Columbus. He knows what he is doing, Meyer fresh off announcement of retirement and he swoops in to visit Harrison and some players at PIckerington, probably Sawyer and Scott.
Exactly, Meyer stated he communicated with some recruits before he made his decision. I wonder exactly which ones Meyer communicated with because obviously Johnson was "caught of guard". Wouldnt Johnson be top 3 commits that shoulda known before hand/
97.1 The fan stated Steele Chambers had "no comment" as well about his commitment. Well that SUCKS.
I doubt it would affect Zach in anyway. Cade was more of a dominant player this year than Zach was. Rumor is that Zach takes off plays from time to time and isnt as dominant in person, just what I seen on Twitter from people who go to his games.
Holy hell, if Meyer is done next year, you can count on the fact that 90% of the current 2020 committed class will decommitt. Only reason I say that is most if not all have said they are coming here BECAUSE of Urban Meyer mostly.