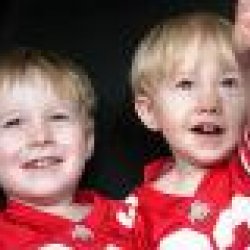 AltaBuck
---
Denver, CO (via Park City Utah)
MEMBER SINCE May 20, 2011
Grew up near the S&G course over on McCoy Rd. My grandfather was head of Neurology and a surgeon at Riverside Hospital. He knew Woody and would assist the team med wise. Ended up out West in my teens and fell in love with the mountains. Graduated from Park City HS and the University of Utah. I work in technology supporting Gov't accounts. Happily married to a Duck fan and living in Denver with our two sons (who are not Duck fans). GO BUCKS!
Favorites
SPORTS MOMENT: Sun Devil Stadium January 3, 2003 - Lost my voice for 3 days.
COLLEGE FOOTBALL PLAYER: Chris Spielman & Antoine Winfield (Tie)
COLLEGE BASKETBALL PLAYER: Aaron Craft
NFL TEAM: Denver Broncos
NHL TEAM: Colorado Avalanche
NBA TEAM: Utah Jazz
MLB TEAM: Cincinnati Reds
Recent Activity
I think this is one of those games where the defense needs to play more of a 'bend, but don't break' scheme. Make Neb earn their points via sustained drives versus big plays. Similar to what they did against Oregon in the NC game. If you recall in that game, Oregon on their first position scored a TD on a 12 play drive. The defense staff and team stated we had them right where we want them since that type of offense is not their MO.
The Neb offense need to play flawlessly (No TOs & penalties) then it will be a close one. Just don't see that happening after watching both the CU and IL games. 45-17 Bucks
Thank you for the breakdown Kyle.
I feel that this style of offense can better address poor weather condition games that we typically see in the latter part of the season. If you looks at the loses over the past few years, weather was a contributing factor. Also, I love seeing Fields under center for both zone blocking runs and play-action. It gives the opposing team one more thing to prepare for. Plus, I really think it helps with recruiting QBs since it is still prevalent in the NFL.
Shit happens if you leave your Penix unprotected
He came down with a case of Predatoritis
That game sucked. Rained like 6 inches before the game. UT couldn't do anything then right before half their RB had like a 70 yard run.
I'll never forget my brother's prediction when he said to me 'Cooper is going to run the option' prior to the 4th in short play towards the end of the game. Lo and behold, Hoying starts running down the line and pitches towards Eddie George but instead it bounces right off of Sualua's helmet. I could not believe my eyes.
My first thought regarding a TE with two TD catches was Ricky Dudley. Another name that popped into my head was John Frank. That guy was incredible.
272
I see what you did there.
Agreed...I've been looking forward to when Ramzy would be reviewing it and here we are.
Well....they tried to build a 1/2 mile wall to keep the Prairie Dogs from moving into Broomfield county and getting exterminated. Supposedly the wall was a couple feet deep but they were still tunneling underneath the wall. So the city spent a couple $100k on the vacuum to suck up the Prairie Dogs, sterilize, and then, relocate the animals.
They need to go up to Boulder and borrow their Prairie Dog Suck Machine. https://gizmodo.com/this-giant-vacuum-sucks-prairie-dogs-right-out-of-their-1668265973
1st pass was a perfect fade but the receiver couldn't keep his feet inbounds, 2nd pass was a drop that would have ended the game. 3rd pass with 1 sec left in the game was a bit high but the receiver didn't try to go up and catch it. It was a weird play with multiple receivers in the same area.
Really like Mitchell at the Mike. He just needs the game reps.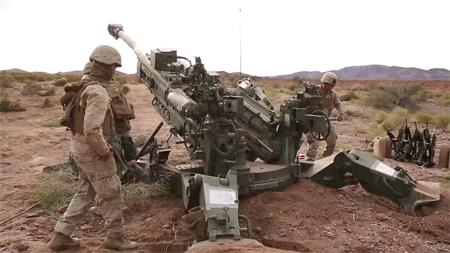 My first son was born the night before that game. I was in the hospital room with my wife watching it with her. When Gonzo made that catch, I was changing my son's diaper and nearly threw it across the room. Nurse thought i was bat shit crazy.
I was thinking the same thing. Wade can bring the lumber and has better coverage skills than any of the players named in the article. I think it would be a waste of his talent to play him at the nickel. I'm thinking Okudah and Arnette at the corners with Fuller and Wade at the safeties and White at the Bullet.
Chubb. Had 12 sacks last season.
Oops...sorry for the typo.
Vid of Gronk the might before
That's 3 BS calls that have bailed Houston out on a low percentage shot.
I was thinking the same thing and the announcers didn't even mention it. Could have called a carry as well.
Foul is on number 1, dumbass Iowa State fans