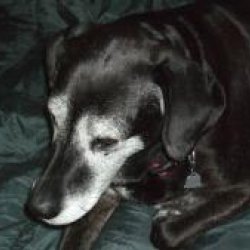 allinosu
---
from Reynoldsburg,ohio
MEMBER SINCE October 06, 2013
My wife and I are retired and run a small morning café but our passion is taking care of rescue animals. The count currently 15 dogs and 7 cats. My icon is "my old dog George" who was our first recue that died in November 13th 2013 leading me to my first forum topic here.
Favorites
SPORTS MOMENT: Winning the national championship 1968, 2002 and 2014.
COLLEGE FOOTBALL PLAYER: Mike Vrabel
COLLEGE BASKETBALL PLAYER: Jerry Lucas
NFL TEAM: Browns and the Bears.
NHL TEAM: none
NBA TEAM: Cavs
MLB TEAM: Reds
SOCCER TEAM: Womens olympic team
Recent Activity
Agreed. To add to that he needed to use a healthy Haskins against Wisconsin the next year. The committee needed to see something different than risk another playoff team forcing JT to throw. Plus JT wasn't 100%. Most would still be in bed.
Most everything for that LB you mentioned. Need to find a way to get a body on him.
The farther back you go the more one has to consider that defense was the dominant factor. I remember back in the 80s we beat UM 24-14 and considered it a solid ass kicking. 34-21 would have been the same.
We only got a few seconds of Coan after Procter cleaned his clock. His team mates were trying to get him up just as the camera went elsewhere. Did he look stunned after he got up?
No one was saying Teague was a great blocker but he has shown he can do it. What you are missing is the point which was possible ways we could have seen him because he surely couldn't have been worse than what I witnessed. You got defensive really fast for no reason which is troubling.
That 4.85 speed would keep DC up at night.
It would be nice to know why we haven't seen him overall.
Although the points difference pf 35 is good for Clemson but it is a far cry from OSU's with the difference of competition. They played a bunch of Marylands with a few Nebraskas and one damn near beat them, so what decent team would be in the same position.
I really can't believe they talk about a conference when Clemson played in the worst of the power 5. They would've had at least two losses in the BIG east.
Look, that's fair but you are missing the point. There isn't a sane person that thinks JK didn't rule but in the spirit of this post wonder why we didn't see Master ,some of us make a case we could have seen him in passing situations. Some try to see it as an attack on KJK which it IS NOT.
Don't get your panties in a knot. Just pointing out situations were Master could have played. And yes Master has shown he can pass blocked this year which you obviously missed Mr playstation.
Evidently you didn't watch the whole game. JK got bulldozed in pass blocking over and over which stopped some downs so why didn't they go with Master sometimes. They is more to the position than just running.
I get it but JK couldn't block worth a shit in some situations.
Clemson was really shaky the first half of the season so sure I'm not sure they would've won it. I think we would have beaten them also.
The eye test is when one doesn't have the facts to support a decision.
The eye test is used when there are very little facts to support a position.
Looking at the top 10 I see 3-2 OSU beating Wisky twice. Are you counting 6-6 Texas?
I'm not saying they are not very good but our strength is in underclassman and like I said, in that conference, good looks very good. There were five receivers drafted before Micheal Thomas so I'm not sure I'd put that up as solid proof. I watched them this year and I didn't see anything as scary as you described. Not saying they aren't very good what you described we are wasting our time trying to stop them.
There is no 'much better than ours' when it comes to WRs. The quality of defense they have been playing is deceiving. If Wisconsin would have played that schedule we'd be playing them wondering how to stop them.
I wasn't saying keeping them out and I'm a firm believer there was just cause after Iowa and Purdue but I was referring to the talk (albeit ESPN spin) that the TCU wasn't a good win because they flopped.
You could be right but I think it's another S. Carolina game. I have a lot more faith in Wisconsin's offense against Georgia's defense than the other way around. Coan runs as good as Burrow and that hurt Georgia.
That wasn't the narrative when we scheduled TCU a few years back when they were supposed to make a run at the BIG 12.
I would take Wisconsin also.
How do you feel about a Georgia vs Wisconsin match up? I don't think Georgia has enough offense to beat them.