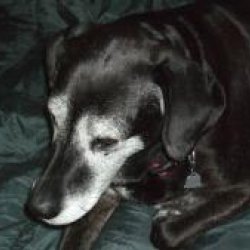 allinosu
---
from Reynoldsburg,ohio
MEMBER SINCE October 06, 2013
My wife and I are retired and run a small morning café but our passion is taking care of rescue animals. The count currently 15 dogs and 7 cats. My icon is "my old dog George" who was our first recue that died in November 13th 2013 leading me to my first forum topic here.
Favorites
SPORTS MOMENT: Winning the national championship 1968, 2002 and 2014.
COLLEGE FOOTBALL PLAYER: Mike Vrabel
COLLEGE BASKETBALL PLAYER: Jerry Lucas
NFL TEAM: Browns and the Bears.
NHL TEAM: none
NBA TEAM: Cavs
MLB TEAM: Reds
SOCCER TEAM: Womens olympic team
Recent Activity
So now we have the McDonalds version of furphy which is McMurphy's real name, McFurphy.
I normally go along with you but if he is still building depth this far in then something is wrong. I took a long look at the team recruiting ranking and see them dropping 2-4 spots to somewhere around 15th.
Don't waste your time GoFor3. The dude (once again) went way way overboard. Most understand your meaning.
He'll never move laterally. It would have to be somebody willing to risk (assistant OC) just to get his recruiting and WR coaching. I can also see someone like Vrabel coming after him even though half his expertise would be waisted.
Give the women their rightful money and perks that the men enjoy.
Bijan is the type of kid that shows his love everywhere he goes. Texas will eat that up and expand on it.
Others will come knocking after this year. I hope the powers that be keep him happy here.
A big front is just crossing us now in Ilinois and right when I seen the commit a big BOOM shook the house.
Did you find anything on it's current distance? I can see 23 yards but the one foot nine inches seems like it would have a story behind it.
That sideline shot made me wonder when it changed. The 1932 NFL championship game was moved because of weather to a hockey-basketball arena in Chicago and because of the sideboards they decided to move the ball 10 yards inward on the snap of sideline plays. In 1933 college moved them 10 yards because of wasted plays sideways for better position. Doing that made offenses les reluctant to run away from the middle thus opening things up and more enjoyable for fans. 1935 they moved it to 20 yards and in 1972 to 23 yards 1 foot and 9 inches(now wondering why that distance) to what it is now.
Do you know the date fall practice begins? I only ask because according to the scholarship count on here, the count is one over at 86 and I was under the impression it had the be 85 by the first practice.
It's why I like the transfer portal. It gives athletes an better option if they are wasting away in their current situation. I think as a whole there will be a lot more players seeing the field earlier than up 45 late in the 4th.
Knowing how often Wilfong changes his underwear is something I wouldn't admit to.. I do agree the coaches go much more in-depth. My own experience is an example. I caught mono so bad as a junior that I was hospitalized. Even though I played my senior year I was still recovering and was nothing like I was a year later. I had flashes that year but struggled to finish a game.
If it's going to happen I THINK it happens early while working out some kinks (if there are some)so that means Cincy because I think Fickell will have his team prepared. They return lot of players off a successful season and have nothing to lose.
BIG BOOMS this weekend. This would a great way to get things started
I think money has a lot to do with it. If OSU was the pick then just OSU fans would buy. If UM is the favorite their fans go crazy and buy everything while OSU fans would want to read so they can laugh at the hope. I read a lot of comments on UM sites last year that they won't get fooled again only to see that change recently with new hope. That and some reporters want the odd ball pick so they look brilliant.
I don't think Day would have done any better in Fickell's shoes that year. Tough situation at best. I will not lose my mind if we struggle a bit as long as things keep improving as the year moves FWD and we beat UM. Too many questions to know for certain what the outcome will be. After all we didn't see the problems our defense would have before the season started.
I did and there is. Both sides could face serious problems IF either Urban or an inspector decides to press the issue.
My earlies memories were of the Jerry Lucas years. My aunts would call to see if I was alright if they lost (I was 5). My best memories was dad working on the car on Saturday (early 60s)and we would watch the big aircraft fly into Lockbourne (Rickenbacker) and listen to OSU Football on the car radio on a beautiful fall morning. My mind would race with images of players carrying tacklers with him, dancing his way down the field or bulldozing to the 20 yard line.
I can't imagine what the family is going through.Hoping for the best.
I just can't accept not having the 'shoe'.
It's hard to root for Canada after their former players (now commentators ) ran their mouths about what a disgrace the US team is. That said, Congrats to Prince.
The front half of Cincinnati's schedule is respectable. Winning all but one(OSU) will put them in a good position for a damn good bowl game. I think Fickell will have them ready to put up a fight for most of the game. 37-27