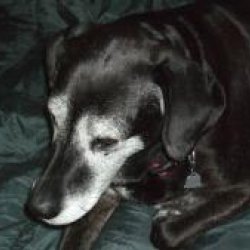 allinosu
---
from Reynoldsburg,ohio
MEMBER SINCE October 06, 2013
My wife and I are retired and run a small morning café but our passion is taking care of rescue animals. The count currently 15 dogs and 7 cats. My icon is "my old dog George" who was our first recue that died in November 13th 2013 leading me to my first forum topic here.
Favorites
SPORTS MOMENT: Winning the national championship 1968, 2002 and 2014.
COLLEGE FOOTBALL PLAYER: Mike Vrabel
COLLEGE BASKETBALL PLAYER: Jerry Lucas
NFL TEAM: Browns and the Bears.
NHL TEAM: none
NBA TEAM: Cavs
MLB TEAM: Reds
SOCCER TEAM: Womens olympic team
Recent Activity
I'm fine with them just beating teams like Texas.
I'm for noon also. I enjoy watching the later games (or replay of us beating their asses)the rest of the day knowing we won. It's also good for recruiting since we have a big turn out for that game, and coaches claim they get more one on one time with recruits and their families on a noon kickoff.
If they want paid for likeness then they are not amateur.
Once a kid has one million, how would you be able to tell if he got more. The whole thing goes against amateur athletics.
I thought about that but it would be nice to sit with Jesse Owens in a good restaurant and be served and him being able to use the same bathroom as me instead of using the servers entrance.
BucksHave7. I want to ask him about PSU football and James Franklin, then sit back and enjoy.
I don't remember if the big donor to the Oregon ducks is Nike or Adidas but if you don't think he won't focus on big recruits for them out of high school then you are kidding yourself.
My wife met a guy I worked with on a dating site. He led her on and was always lusting for a couple (not at the same time)of women I was dating. I knew the first time I met and had a conversation with her that she was the one. I fixed him up and married my wife a short time later in 2006 and I couldn't imagine a life without her. He did make an embarrassing attempt through his sister to get her back right before we married. We now live near a small town where everyone knows everyone else's business which if two people glance at each other it's all over town. One of our regular customers at the restaurant met a women in the next town and they hit it off big time and luckily before things went too far he was told about a family embarrassment that he had a half sister and in fact was his new love. They were crushed but have family relationship now.
It worked for the 2002 team. Sometimes high rankings goes to young heads when the press pushes the issue. By game ten your most likely in the same spot with the same record no matter where you start.
Not surprise the SEC has five of the top 10 spots. We have several question marks as a team as well as a first time head coach. It might be beneficial for the team to start outside the top ten.
Rashan Gary is a very good football player but is the epitome of UM football. Hype over deeds. He should read comments from his own fans that he disappears for long periods (especially in big games) and his effort level shows he is playing not to get hurt. His supposedly 4.5 forty just adds to it. This is like O'Korn saying he is the most ready NFL QB in the draft last year.
So it's OK to hate on the receivers but not JT? Double standard. May I remind you they are buckeyes also.
That's not entirely true. Time after time we seen receivers open in replay only to be missed by sight or the throw late or off target(shown on this site also by the staff). These guys took the brunt of an excellent running QB. They didn't just get miraculously better but put in a position to excel by coaches and a QB that could put the ball in a place where they could at least have a chance to get it. Those same crossing routes we seen this year were thrown high, low or behind where the receiver had to break stride to get resulting in little gain. Not always but enough. JT had his strengths and he had his weaknesses which outweighed the negative by far. But like most everything the receivers gained confidence in the thrower as the season went on and it snowballed.
I gather that you watched him live which gives you a better evaluation of him than me. I do question the less than 100 yards a game passing along with a pretty much 50% completion rate. I have to assume most of that came against weaker opponents which doesn't leave much. I read where he said teams were defensing his run and he had to work on his throwing as a result which leaves me to believe he doesn't trust his arm nearly as much as his legs. He can throw it up there deep but I didn't see much in the way of timing routes (could be the philosophy). I'll keep an eye out for him this year but it appears IU is his place for now.
It MIGHT come down to too many cooks in the kitchen. I'm hoping they work well together. That said, I think it all works out if they don't get too cute when a simple solution would work. I think Fields is the clear choice among fans and press more so than coaches. At least I hope he has to earn it in the eyes of the coach.
I don't know who does it now because I feel they are a bullshit but the college football analysist was an UM alum that had Elflein the 13th best center in the BIG a while back so I wouldn't give them a second look.
"Better to remain silent and be thought a fool than to speak out and remove all doubt" (Lincoln). Murray should heed that advice.
I'm sticking with the old saying, 'it's not the size of the dog in the fight but the fight in the dog'.
I was referring to an associates degree from this point forward if they were interested (probably not) in keeping the college farm league the way that it is now. There was some talk a few years ago requiring a 4 year degree or a % of pay to those with degrees not counted towards the cap which be an added incentive for teams to keep them a priority.
But will he want to or would he focus solely on football to keep moving forward in that profession. The NFL can put a stop to a lot of this by requiring a college education for their league.
Is it possible the revenge of the revenge tour is a mirage?
He wasn't expected to be or was the starting QB the first game.
That's my point. Anticipation fouls are the problem and I don't see how one, if they are good at it, can you call one without actually seeing it. It makes it predetermined. It's guessing.
This site (fan comments) is more cautious and fair than other buckeye sites about Fields and Baldwin. Fields does not have a proven college experience yet (not his fault) and there is an overwhelming opinion (by some) that first, the job is his and second, he delivers a NC with no problems. I agree there is a lot to be excited about but neither QB has carried the load or been schemed against in college and there could be a few hiccups along the way. This is the most hype I've seen a newcomer have walking in and being expected to deliver the first game since Schlichter. A lot of pressure (and press)for sure. I'm glad he has the winter, spring and summer to be ready for it.