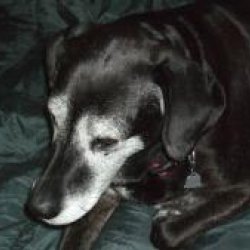 allinosu
---
from Reynoldsburg,ohio
MEMBER SINCE October 06, 2013
My wife and I are retired and run a small morning café but our passion is taking care of rescue animals. The count currently 15 dogs and 7 cats. My icon is "my old dog George" who was our first rescue that died in November 13th 2013 leading me to my first forum topic here.
Favorites
SPORTS MOMENT: Winning the national championship 1968, 2002 and 2014.
COLLEGE FOOTBALL PLAYER: Mike Vrabel
COLLEGE BASKETBALL PLAYER: Jerry Lucas
NFL TEAM: Browns and the Bears.
NHL TEAM: none
NBA TEAM: Cavs
MLB TEAM: Reds
SOCCER TEAM: Womens olympic team
Recent Activity
Congrats. Now maybe a depth at QB can be next.
Need them off before the first game. Congrats.
Several? Wouldn't they just cancel if it were that many? I forgot game day is going there.
I'll take Minnesota because UMs oline has many questions, Cincy, Alabama, Iowa and Miami.
Sounds good Knarc and I will add that I'm hoping to see better pass protection by the Oline. It was their only weakness a year ago.
I'm expecting Nebraska to come out with a lot misdirection and gadget plays while testing the DBs from time to time. Their defense will have to take a lot of risks which could work in favor of either team.
This is the first domino to fall in cancelling the season. Hopefully it won't hit another.
Congrats young man. I sometimes wonder if the powers that be don't delay removal to ground some of the top recruits.
Congrats young man. Go for your masters.
Oh the hopelessness of it all. Well, I think I will go with coach Day even though you are more qualified to know what is a strength and what isn't. That's a damn strong DB unit for any school.
His responsibility in the passing game is to drop in an area of coverage so how exactly will he get mismatched.
Well one Gene Smith was definite on was that OSU will not pay player a salary for playing football.
Maybe that was one of the other two.
I guess I'm old fashion because it still pisses me off. I hope his boat sinks.
It is a shame for the first year players not experience running out of the tunnel to the cheers of the fans and the band playing it won't be forever. Thing is it is sad for some that didn't get to savor their last time with no probable fans this year. My wife and I have wings a ribs marinating and will be cheering our asses off. GO BUCKS!
It's getting real. Football is around the corner. Congrats to these two young men.
Talented young man. Hope he recovers soon.
Believe what you want but there are lines they will not cross for athletics.
I'm wondering if he did lap dances also. With Zack Smith's weird obsessions with loose women combined with Herman's, OSU dodged a bullet that something much worse didn't happen on recruiting trips.
I think we will find out that Cooper is going to anchor the defensive line this year.
We can all speculate whether that's true or not and in most cases that would definitely be the case but Fleck is a special cookie and is driven by a different standard. I read a few articles about him and there was only three schools he would have left W. Michigan for and one of them was Minnesota. He is driven to be a Woody Hayes of a program and have his statue in front of a stadium and not live in someone else's shadow. It is important to him to have his staff well taken care of and be in full control of things and that won't happen in Texas. Minnesota gave him everything he wanted so a large buyout was not a big deal. His wife and him don't want to move their children from job to job and they both love it there and being fired is a much lower risk in Minnesota. After watching him profiled on BTN, he made a believer out of me that some things can't be bought. I don't know what the other two schools are but it's fair to say they aren't blue bloods.