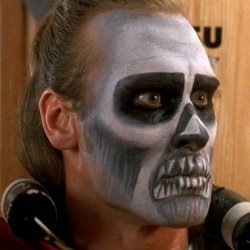 All Ok Jumpmaster
---
Afghanistan (via Dayton, OH)
MEMBER SINCE December 13, 2014
Favorites
SPORTS MOMENT: 2011 Wisconsin @ Ohio State, Miller to Smith Endzone Bomb, loudest I ever heard the Shoe, and it wasn't even close. Fortunate to have witnessed such a special event live. Go Bucks
COLLEGE FOOTBALL PLAYER: James Laurinaitis, David Boston
NFL TEAM: Bengals : (
NHL TEAM: Blue Jackets
NBA TEAM: TWolves
MLB TEAM: Reds
SOCCER TEAM: Juventus F.C.
Recent Activity
Why do I kind of want Pryor at QB?
I dont understand why people use the adjective, "catch-as-catch-can"
It seems there many other things you could say that are easier, and convey the same message, and you also don't sound like douche?
This is awesome for these athletes.
What the fuck really went down with Chase Young and the suspension this season?
So lets just say there are no games played for the 2020 season.
Do the Fields, Lawrence and the other high profiler juniors / seniors just go pro and never play another collegiate game?
2009 Iowa
2009 Rose Bowl
2012 Michigan
2014 Michigan State
Gotta be Bama in the sugar bowl
An honorable mention that will sound weird was the 2010 Rose Bowl. Pryor was an alien in that game.
I agree that is an extremely unlikely scenario, I was more so just saying its always a good time to have 2 weeks worth of water in storage for any unknown reason.
I was living in Columbia, SC in 2015 when they had some really bad flooding. Shit came up hard as fuck and out of nowhere. Within 12 hours power was out in most of the city for 4-5 days. As a result, all grocery stores were closed, the water supply was compromised as well. Folks had no warning, and basics were not restored for about 5 days.
We were prepared by having a 10 day supply of nonperishables and water. The water was especially helpful in being able to set up combat showers. Most folks just had to suffer through.
What would folks do if they announced all retail / grocery stores were closed idef or for 2 weeks?
For what it is worth...
It is never a bad time to have a two week supply of non-perishable food and water for both drinking and washing.
I think you have to be prepared for the possibility that grocery stores are not an option for a 2-4 week period, and you should always have two weeks of bottled water on hand no matter what the fuck the situation is, but with that said, you never know what can compromise a water supply.
Personally, and sticking to OSU sports here, I am very happy knowing that we have Gene, and Ryan and his assistants when it comes to making the best decisions for the players and to to guide the OSU football program through these unprecedented times, and uncertain future.
Well, in case anyone reads this that has not attended an expo previously, the event I can totally understand the decision.
It is EXTREMELY crowded, I am talking pretty much face to face and shoulder with everyone the entire day, moving through the expo is like trying to leave the Shoe after a game, just mass flow of people, and it is even worse because people are trying to stop and see things and meet people, so its not just smooth flow of traffic.
Additionally, it's not just a lot of people in one area, everyone is shaking hands, hugging, etc, close-talking because of the volume, trying samples of drinks, bars, powders, and meals and trying on clothes. It is about the worst set of conditions you could imagine for a potential circulating virus.
On top of all of that, you have folks from all 50 states and many many other countries coming in to sort of create the "perfect storm." I believe the threat of the virus entering and spreading in an environment like this would be so much higher than say like an XFL game or something like that, though I would imagine March madness top-level execs are having meetings about this shit right now since there exists a similar threat.
I think the outside travel into Columbus and the insane nature of the expo make the Arnold Classic an even larger possible threat. The other thing is someone could easily be carrying the virus in the 2-week incubation period and not even know they have it yet.
I know everyone is disappointed and pissed. This decision was likely made with input from intelligent experience plans and operations folks from all relevant fields and was not made lightly. It is most certainly better to be safe, than have Columbus become some ground zero for the stateside spread of the virus.
Well Shit now, it looks like the Ohio govt is threatening legal action against the Arnold enterprise if they allow fans to attend the events after all. I have never seen or heard of anything like this. It will be really interesting to see how this one plays out.
Urbz where do you train? Forgive me for not remembering, were you the guy that ran Old School?
In case this affects anyone, they did update the conditions of the event now.
BLUF: Expo still off, all athletic events on, spectators can attend sporting events as usual.
LOL I thought about posting this too and then also though ehh no one will care.
I have been at least 10 times, it is a great event, so sad to hear that it was canceled. I personally know many company owners that were gearing up to have booths there this weekend and basically totally effed over. I've seen a lot of attendees complaining about losing their ticket purchase, and I understand it, but these business owners lost 10's of thousands. Even if you comb over all of the "potential refundable" which may still take months to hash out, they will still lose a ton of revenue that they were expecting to have over this weekend.
With that said, this is probably a smart decision. Even if one person got this shit there, people would question why it was still held. When the petition first started going around I laughed, but then after thinking about it, it would be shocking with the amount of global travel for the event if someone didn't catch it there.
I was curious like you about the Olympics. I know it is far away, but how far out do you have to pull the trigger on that decision with the amount of moving parts something like that entails?
Okay, Day is looking fucking badass with that Rocky IV Siberian pain cabin scruff going on there.
Question about the Riep & Wint scholarships. Does the team get those back or are they just lost? I am assuming they get pulled for some sort of crime / kicked off the team clause right?
I agree with you 100%. I said he should have been fired when the thing was happening. You are the head football coach responsible for leading, mentoring, shaping and teaching young men about how to live their lives as men of character and honor, meanwhile, you enable a domestic abuser and lie about it. I loved Urban as a coach, I appreciate what he did for our program, and I forgive him for his action, but no coach is bigger than an institution. OSU should have fired him out of principal. I do agree that the way things went down ended up sort of working out for the best for him and OSU.
By the way, when I said that I was viciously attacked by this site. People questioning whether I was a fan, questioning my own honor, calling me a poor excuse for a soldier etc. It def saddened me.
Allowing the player to stay on the bench is definitely better for camaraderie and the overall atmosphere if you can still have your brother there with you, but they need to do better with this rule in the first place. Stop ejecting players for dumb shit.
I think this means officials can intervene/give warnings, flags, penalties, ejections during warmups and stuff. Like if there were an incident between players from both teams like there often is.
I guess I do agree with that. I did like them when they were doing the tributes to historical uniforms, just not as much when they did all greys or the blacks, but if it makes the players happy and helps to recruit then cool.
Here are a few, I expect to be downvoted.
1. Not saying Michigan is childish and retarded. Saying TSUN or TTUN all of the time is over the top, and I wish it were something the collective fan base would just get over. Cross out the M's during the game week that is fine and in the spirit of the rivalry, but not 24/7 365 jesus.
2. I root for Michigan to not only lose every game but to be fucking embarrassed. It does not make the rivalry weaker, and it doesn't make the Big Ten weaker if they are garbage. Even if it did, it doesn't matter, Clemson has proven it does not matter how weak your conference is, win it and you are good to go.
3. Fuck the alternate uniforms.
4. I hate that Day brought Teague in for like whole 4th quarters, ran him like a dog, and then wouldn't let him score because we wanted to be "classy" and take a knee. We did that like 5 different times last year where he was like inside the 20 and we just knelt down. I mean if you are going to bring in a backup and work him all quarter to seal a game, let him get a score or two damn.
5. Move the Michigan game to 3:30 or 7 please for the love of god.
what the fuck is bro-country?