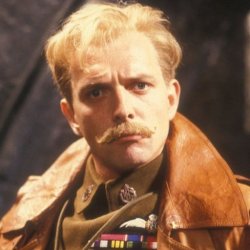 Alhan
---
MEMBER SINCE February 03, 2012
Favorites
MLB TEAM: St. Louis Cardinals
Recent Activity
While good, later in the article the "Cracker Barrel Doorstop Memorial Trophy" was even more classic!
...the NCAA
I saw an article that it's a first for Ohio State and is the first time in 20 years it's happened.
On the other hand, it may not be a typo. If it were me, I would like to be corrected and given the opportunity to learn the correct usage. I didn't think the correction was done unkindly.
Because it'll hurt more, you twit.
I'm so turned on right now.
You were doing so well...
What the hell happened with Purdue then?! No statue until you correct that nonsense!
You get one every time you beat an in state team. Ohio State has about 8 million.
No more than every elementary school playground ever.
I respectfully disagree. OSU has everything to lose in this game!
I'm not sure why you are downvoted except for being a TTUN fan. Those all seem like solid takes. I hope we can fix all the mistakes we have seen week to week.
Greg "Head in the sand" Schiano, ladies and gentlemen.
Just a
Little
Cooldown
Time?
Call me crazy, but shouldn't you go into every game with the attitude that you might lose?
They made the right choice tonight for sure.
Likes Comeback Touchdowns
I want to be clear that I have no idea what the truth of the situation is, but I had to respond to your question.
Why would this women lie about this.
There are a multitude of reasons why someone would lie about this. Because she was being cheated on and was looking for revenge is one possibility. I mean, her own mother said she was full of crap. Why would her mother lie about that? The thing is, no one really knows who is telling the truth but Courtney and Zach.
I'm in Arizona and dropped cable at the end of the last season. I picked up Hulu TV and have had no issues getting the games this year. The Oregon State game got interrupted by Auburn because of the rain delay; however, the Hulu TV subscription also gets you ESPN 3 streaming access which should get you any ABC/ESPN games whether they are available in your area on the main channel or not.
I believe Hulu and Youtube offered the same channels including all of the sports channels the Buckeyes would play on, but I went with Hulu as it included the streaming library as well for the same price as YoutubeTV. I don't believe Sling offered BTN which eliminated it as an option for me.
Why does your link go to Wild Eyes by Parkway Drive on youtube?