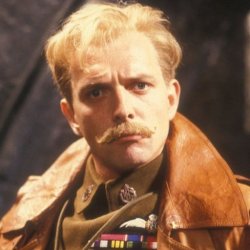 Alhan
---
MEMBER SINCE February 03, 2012
Favorites
MLB TEAM: St. Louis Cardinals
Recent Activity
Does Penn State not care if they lose? Terrible defensive series.
Likes Coombs' Taste?
The arrow pointing him out in his highlight videos is one of the most unnecessary I've ever seen. As soon as the play begins this monster is pretty obvious!
Give me 4 major conferences with 16 teams each and 4 minor conferences with 16 teams. One minor conference associated with each of the majors. Top 2 teams of minors switch with bottom 2 of the majors each year. Major Conference Champ games are automatic bids with 4 at large bids for flexibility. Notre Dame is not allowed to participate if not in a conference. No cross-play between majors and minors. No FCS games allowed. All conferences have same rules for numbers of games played in and out of conference.
Edit: Also, major and minor conferences no longer under NCAA.
While good, later in the article the "Cracker Barrel Doorstop Memorial Trophy" was even more classic!
...the NCAA
I saw an article that it's a first for Ohio State and is the first time in 20 years it's happened.
On the other hand, it may not be a typo. If it were me, I would like to be corrected and given the opportunity to learn the correct usage. I didn't think the correction was done unkindly.
Because it'll hurt more, you twit.
I'm so turned on right now.
You were doing so well...
What the hell happened with Purdue then?! No statue until you correct that nonsense!
You get one every time you beat an in state team. Ohio State has about 8 million.
No more than every elementary school playground ever.
I respectfully disagree. OSU has everything to lose in this game!
I'm not sure why you are downvoted except for being a TTUN fan. Those all seem like solid takes. I hope we can fix all the mistakes we have seen week to week.
Greg "Head in the sand" Schiano, ladies and gentlemen.
Just a
Little
Cooldown
Time?
Call me crazy, but shouldn't you go into every game with the attitude that you might lose?
They made the right choice tonight for sure.