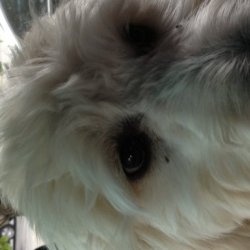 aledyard
---
Hilliard, Ohio (via Delaware, Ohio)
MEMBER SINCE October 08, 2015
I grew up in Delaware, Ohio and have been a Buckeye fan for as long as I can remember. I went to Ohio State while it was still easy to get in to, not like it is now. My favorite memory of a Buckeye game was when my dad took me to Ohio Stadium when I was about 10. I couldn't believe how big the place was and still get chills when I go to the stadium.
Favorites
SPORTS MOMENT: Playing on my dad's soccer team as a kid when we won a tournament in Marion, Ohio.
COLLEGE FOOTBALL PLAYER: Chris Spielman
COLLEGE BASKETBALL PLAYER: Jimmy Jackson
NFL TEAM: None
NHL TEAM: None
NBA TEAM: None
MLB TEAM: None
SOCCER TEAM: None
Recent Activity
I thought Maurice Clarett would win the Heisman at least once.
Great story on a local kid. Hope he gets the chance to have some meaningful snaps this year.
If you are worried about CTE, I would try to steer your son away from football. Even football players who only played through high school are prone to developing the disease as a result of repeated contact to the head (take a look at this article: https://consumer.healthday.com/kids-health-information-23/child-safety-news-587/brain-condition-cte-seen-in-h-s-football-players-study-743006.html).
Aside from that, I would let your son pursue whatever interests him and make sure not to force him or push him in to something he doesn't want to do (I tried that with my son who was a good soccer player, but didn't want to play--didn't turn out well).
Best of luck to you.
I don't like the "OH" "IO" cheer.
I think OSU has an obnoxious/annoying fan base.
I root for Michigan and the rest of the B1G when they aren't playing OSU.
I hate it when people say TTUN or TSUN or *ichigan. It's Michigan.
I think OSU made a mistake in hiring Ryan Day, a guy who's only head coaching experience is 3 games as OSU's interim coach.
I'm a big fan of Kirk Herbstreit.
I think Urban Meyer should have been fired before the start of last season.
I like Michigan's winged helmet.
OSU doesn't win the 2014 national title without Tom Herman.
I hate field turf. Wish OSU would switch back to natural grass.
An OSU team consisting of a minority of Ohio kids just doesn't do it for me. We should be showcasing the best of Ohio at Ohio State. There is enough talent in Ohio to put at least 60% of Ohio kids on the team and compete for B1G/National Championships every year. Look at the rosters of the teams from 2002 and 2014 - majority of Ohio kids on those rosters. Ohio ranks #5 in terms of putting players in the NFL, the talent is here.
As long as they don't play Michigan, they will be fine.
I would take the '02 Tressel team over the best Meyer had to offer. That is by far the best OSU team I have ever had the pleasure to watch and beat arguably one of the most talented teams in the history of college football.
I think Fields will be good, just not as good as Haskins. It's unrealistic to think a first year QB will perform at the level Haskins did this past season.
I would tend to agree that the defense will be much better this year, but I don't know that that will be much of a surprise as the defense sucked ass last year.
I think the surprise will be on the offensive side of the ball. While I think Fields will be good this year, I don't think he will perform at the level of Haskins from last year. I think he will struggle a bit as a first year starter and will be viewed as a bit of a disappointment by fans. I think the offense will rank in the top third of the B1G, but fans will expect it to be the best, which I don't think will be the case.
I'm in agreement with you. We have an '07 4Runner with 220,000 miles on it and have never had a major issue with it (knock on wood). The quality of the materials on the inside is great too - still looks great and has held up really well over the years. Best car we've ever owned.
West Virginia, Kentucky, Alabama, Mississippi - take your pick.
Always appreciate a quality jackass comment to get me going in the morning. Thanks for the laughs.
I think Day will be successful, it would be hard not to be with the embarrassment of riches at OSU and the significant talent gap the Bucks enjoy over much of the B1G. With that said, I don't think Day will be regarded/remembered as one of the great ones at OSU simply because I don't think he will be here long enough build a legacy. I think he has his sights on a NFL gig and will be gone within 5 years. OSU just doesn't seem like a destination job for him.
2002 for all of the reasons mentioned above.
The ceiling for Day should be multiple B1G championships and a National Championship or 2. The talent gap between OSU and the rest of the B1G is a huge advantage for Day and should be enough to have him in the hunt for championships every year. I think Day's offensive mind and the defensive coaches he hired in the offseason will also be a huge plus for the Bucks.
The big unknown is how Day will do as a head coach--the 3 game stint from last year really isn't enough of a sample size to make a good judgment on his abilities as a head coach. And surprisingly, he hasn't had head coaching experience at any level prior to OSU. The other possible problem for Day could be that because he doesn't have any ties to Ohio, he may fall in to the Cooper trap of not understanding/appreciating the rivalry with Michigan. Taking all of these in to consideration, I think the floor for Day is 3-4 losses in a season and multiple losses to Michigan.
How it will play out. I think Day will struggle a bit this season as a first year head coach and lose 2-3 games. I think Day will hit his stride in year 2 and win the B1G and make the playoff. Long term (3-4 years out) I think Day will end up bolting for a NFL job. Ohio State does not seem like a destination job for Day.
I do like our odds a lot better without Coop at the helm.
When I was a kid it was definitely a steady 10. As I've grown older, the passion is still there, but not quite as strong. I can have moments where I'm a 10 during big games, but overall I'm probably at a 5 or 6.
Phil Steele is no hack and has a reputation as one of the best at predicting how things will shake out in college football. Should be interesting....
This is definitely an interesting read, but the theory does have data points that don't quite add up, most notably John Cooper. Coop's first five seasons were pretty underwhelming - 4-6-1, 8-4, 7-4-1, 8-4, and 8-3-1. I know Cooper has always blamed his early struggles on "too many slow white guys," but that theory really doesn't stick if you are serving up mediocrity 5 years in.
I do think there is something to the idea that a coach has stayed too long and become stale, but perhaps Earle Bruce's firing in 1987 was premature and that's why Cooper's tenure sticks out as an anomaly. Or maybe it's because Coop just wasn't a good fit for OSU, or a host of other reasons. Who knows, but nevertheless it does deserve more of an analysis in this article because it blows a big hole in the central thesis of the writer's argument.
I saw Willie a couple of times about 20 years ago in Austin, TX. Both were great shows and small venues.
Paul McCartney
Black Keys
The Avett Brothers
Social Distortion
Weezer
Best concerts I've been too: John Mellencamp, Bruce Springsteen, Elton John
Always good to see a local kid sign with the Bucks.
Pizza Villa - Delaware, OH (it's long since gone, but still have fond memories from my childhood)
Tommy's - Columbus, OH
Iaconos - Columbus, OH
I could point out the struggles OSU faced last year against inferior competition, but that was last year and doesn't really translate to this year, particularly with the coaching/personnel changes. OSU should be better on defense than last year and the offense under Day should be on par with last year. On paper, this game really shouldn't be even close with the talent gap between UC and OSU. With that said, I think Fickell and Freeman will have UC and its bevy of Ohio talent motivated and ready to play.
The Buckeyes weren't exactly world-beaters on defense last year if you want to do comparisons...
I expect Fickell to have UC more than ready and wouldn't be at all surprised to see the Bearcats pull off the upset.