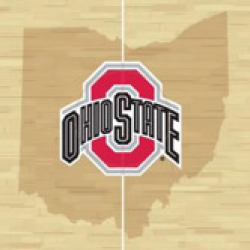 albinomosquito
---
Ashley, OH (via Ottoville, OH)
Member since 25 October 2012 | Blog
Favorites
NFL TEAM: Cincinnati Bengals
MLB TEAM: Cincinnati Reds
Recent Activity
Boom Beach.. Task Force "HungLikeJenner".. look us up!
Do you use the normal youtube or the kids version? My kids are much younger, but at least the kids youtube lets you set parental controls and such. It also blocks out most of the adult videos by default.
Does he have his own tablet? Or is he borrowing yours?
We bought our kids some of the amazon fire tablets. They are super cheap, and this way, I can set it up exactly how I want it and not have to worry about the parental controls on my own stuff. Don't waste your money on the kids version. It's the same thing. I side loaded google play store (plenty of videos out there on how to do it) so I could download youtube and other google products that aren't supported out of box on the amazon devices. Then I totally locked them down.
I can almost guarantee you these will be on sale for prime day. I think we got ours for $30 or $40 each.
https://www.amazon.com/gp/product/B01GEW27DA/ref=s9_acss_bw_cg_tabcppt_md1_w?pf_rd_m=ATVPDKIKX0DER&pf_rd_s=merchandised-search-3&pf_rd_r=7KN0P7VZSX99YY0K5ZP7&pf_rd_t=101&pf_rd_p=fd2d9d15-ec29-430a-9a27-8452e7595935&pf_rd_i=6669703011
Tap Cons FTW.. Bout as easy as it gets.
Luke Bryan. He was playing as part of Country Concert in Ft Loramie. I was working the event so I had front stage passes. Lots of ass shaking and grinding. Like a hybrid of Country-Pop and Magic Mike..
I think Darius Rucker played that year too. He didn't have a lot of solo hits yet so he played a lot of Hootie, which was amazing. Eric Church, Zac Brown Band, and Tool (3x) top my list of favorite concerts.
I've been checking monster.com but I can't find the job posting... Should I just send my resume straight to Gene?
What!? I think you're looking for a different show.. That's what common man has always been, and it used to be hilarious. Tbone doesn't fit that show mold.
CityBBQ is actually pretty good. One of the better options in the area, and generally stays true to southern style BBQ. Their ribs though are definitely not good.
Bobby Carpenter cracks me up. I catch that show occasionally on lunch breaks.
Used to love Common man and Torg. Stopped listening when they fired Torg, but I've migrated back. Tbone tries wayyyyy too hard to be funny sometimes. It doesn't feel natural, and that show is nowhere near the level it used to be.
Dave Biddle is awful.
Ohio tends to have a lot of German heritage, so I think you get a hint of that in most 'Ohio' dishes. We are, however, the food industry's favorite test market for a reason. With a diverse statewide population, we eat pretty much everything.
I've done some research on Ohio BBQ and I've noticed a trend, though not necessarily a good one. We're a simple people that prefers pork BBQ that is fall off the bone and loaded with a sweet ketchup based sauce.
It might also be worth mentioning that Marion is the popcorn capital of the world. Growing up, my family farmed primarily popcorn and I have fond memories of the popcorn festival and bringing home trash bags full of popcorn. To this day, my 84 year old grandma goes out in the field and picks 5-gallon buckets full of popcorn to give to the family for Christmas.
Apparently, the hotdog was invented in Ohio.. so you're welcome world.
I live about 5 minutes from G&R. The country boy is the most glorious food invention! It's a cheeseburger sandwiched between 2 pieces of fried bologna.
Meh, I don't blame him. Take your visits and make the decision that feels right to you. I actually respect him for that. He's being courted by several pretty girls, and as long as they stay interested, take your time to make sure you're going home with the right one.
I was waiting for a "Bengals also suck" comment.. close enough.
I did enjoy Friday Night Lights, as well as the TV series that followed..
I think that had more to do with the amount of tax money being spent to do so..
Hockey sucks. Bring the Bengals to town.
That blocked field goal reminds me of a certain game from this season that I had all but erased from my memory...
Fun fact, one of my favorite BBQ places in Austin is in the same shopping complex as the Emporium. It always looked familiar to me but I had no idea how, and it absolutely blew my mind when I figured it out. They even have the garage across the street where Ben Affleck had paint poured on his head.
http://www.stilesswitchbbq.com/
Solid contribution. Just booked our Disney Resort yesterday! Got the 40% friends/family discount though (college friend works there). He's getting us in for free 2 days and we are about to buy tickets for the other 2. Wish me luck.....
Uhhhh.. Zaxby's is the shiit.
I think DJ may have met his lyrical match in the Nickelback article..
the vocals bellow like an excavator tongue-kissing a gravel pit and the riffs sputter like amplified lit farts
ESPN is reporting that he committed to Florida. I guess they had a change of heart.
Just to throw this out there.. I bought a Nexus 5x a while back ($250 straight up) and i love it. Runs on all networks and I took the opportunity to move over to Project Fi when my Verizon contract expired, and I also love that.
If you buy the phone through their plan, you can get insurance (what's the point for a $250 phone?) and sign up for payments ($8/month). They also have the pixel available on the google store.