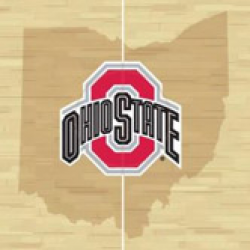 albinomosquito
---
Ashley, OH (via Ottoville, OH)
MEMBER SINCE October 25, 2012
Favorites
NFL TEAM: Cincinnati Bengals
MLB TEAM: Cincinnati Reds
Recent Activity
Kind of bummed I didn't pay more attention to this earlier. I'm ready to help. Just sent my request to join the reddit group. I'm not familiar with reddit at all, so I apologize in advance.. :D
Would love to buy a new gun, but unfortunately the wife already knows about this bonus..
The key to savings is to not sign up for another live TV service.. You can get most OSU football games OTA, with the occasional B1G game requiring some type of service. I did Hulu Live during the football season and cancelled as soon as it was over. There's plenty of programming on the free services (OTA, Pluto, etc) plus Netflix that we don't miss cable at all. It all depends on what you're willing to live without!
Too many mistakes. OSU was the better team without a doubt.. I think that's what makes it so frustrating.. Good season. Not happy but not gonna complain.
How does Day fit those nuts in his pants????
Pretty sure 11W posted an article about teams regularly getting housed in the semi's.. this is not an outlier..
I want to see TTUN absolutely manhandle Bama, but with a bunch of mistakes and still manage to piss the game away and lose by a point. Best of both worlds.
I didn't read that as Ryan Day was encouraging him to leave this year, but rather encouraging him to take the right job if it comes up. Had BC not opened up this year, Hafley would still be here.
And the story line is already focusing on how OSU laid an egg the last time we played Clemson. Good news though, Tim Beck isn't here anymore.
Keep believing that.
I'd rather blow out Oklahoma and rest our starters in the second half.
It's not even his own son's eagle project. To hell with that. Tell Billy you'll give him a hand on Sunday if it's that important. My kids get me 351 days a year.. if they want to watch the game with me, they are more than welcome, but those Saturdays are mine.
Been there. Politely explain that you will be staying home to watch the game. She might be mad, but she'll get over it. You're right, it's once a year and you have a right to enjoy it. What's important to you doesn't have to be important to everybody else, but they should respect your boundaries. I miss my family's "breakfast with santa" every year because it conflicts with this game. We have other traditions we enjoy as a family and in not sorry. I drew a hard line years ago and she understands. It's not even a question anymore.. Good luck!
Is that you Torg?
#B1GBias
Not mad about it. First half looks different if Wilson doesn't muff that punt. Backups got plenty of snaps and things to work on. Team should have plenty of motivation to finish the year. Still won by 5 touchdowns. Go Bucks. Beat Penn State.
So many bad takes in your post history.
Pregame dumps are critical.
Eh. LSU being #1 makes sense. I question some of the things going on behind us, but I guess I don't really care that much. Focus on the prize. Win out and none of it matters.
I hope he's able to find second life as a defensive coordinator. He really is a great defensive mind, but some of his decisions as HC are puzzling.
Most of the penalties were f on guys that don't see a lot of playing time, especially not together. I'll chalk it up to growing pains. The starters were pretty clean if I recall correctly.
Bama is garbage. I'm a little disappointed that this means we won't get to nuke them.
My 4yo son is getting his first full Buckeye Saturday experience. Girls are away for the day. Nothing else matters but the game. No talking during the game. High fives required after every touchdown. It's a good day so far.
Don't poke the bear. This is personal.