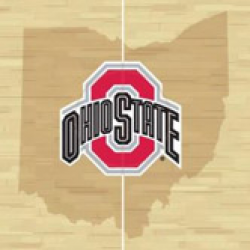 albinomosquito
---
Ashley, OH (via Ottoville, OH)
MEMBER SINCE October 25, 2012
Favorites
NFL TEAM: Cincinnati Bengals
MLB TEAM: Cincinnati Reds
Recent Activity
Fields has slayed more QBs than Bosa.
Bruh... What?
My complexion is extremely pale, so I've always had some sort of nickname related to that. This particular one came from a Nirvana song, if you hadn't already figured that out.
I have nothing negative to say about him.
Later Tater. We hardly knew ye.
What an unforgettable year D-train. Glad I got to experience it. Go get paid!
Get well Thayer. Next man up!
OMG. Utah would be running away with this if they could just hold onto the damn ball. Wow.
"I'm just here so I don't get fined" Lol
I'm pretty sure he explained that in his letter. It wasn't about leaving the team, it was about being with his brother.
The love is mutual. Go get paid!
Without regular cross-conference play, it's impossible to accurately judge a team based on quality of conference wins.. are you winning because you're that good or because everybody else is that bad? The "eye test" is BS and based solely on the assumed strength of your opponent.. I like the conference championship requirement. Take the 4 best champions.
Has the Washington line started moving yet? Didn't it open at -4 or something ridiculous?
You know what else is inconsistent? This committee..
Things that make you go 'huh?'
HoW MaNy NfL tEaMs WoUlD tHeY bEaT tHo!?
The next team to play Bama is going to pay for it..
Full body of work and such.. one game doesn't define you unless you're OSU.
Fickell just won coach of the year...
My Michigan buddy has 8 tickets hea trying to get rid of for $425 each. The tears are included at no additional cost. Too rich for my blood.
Hypothetical.. if Bama were to lose on Sat (and I don't think they will) would the committee put in a 1-loss non conference champ over an undefeated non conference champ (ND)? Would they both get in over 1 loss conference champs? Committee has already shown the last two years that conference championships aren't that important..
Can we talk about that ref cam? Do more of that please!!!
+Howard, Corso, and Herbsreit.. Bryce Harper ftw.
I've screamed "fuck your couch" at least 3 times today. I love it.
Throw all of the stats out this weekend.