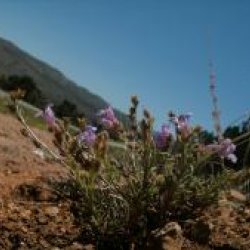 AJW_16
---
Columbus (via Dayton)
MEMBER SINCE February 17, 2013
A plant biology researcher, biology teaching assistant, environmentalist, and a die-hard fan of the Buckeyes.
Favorites
SPORTS MOMENT: Dual moments: OSU football - 2002 Michigan game. Xavier basketball - 2008 Sweet Sixteen game vs. West Virginia (Xavier grad).
COLLEGE FOOTBALL PLAYER: A. J. Hawk
COLLEGE BASKETBALL PLAYER: Josh Duncan (XU)
NFL TEAM: Cleveland Browns
NHL TEAM: Columbus Blue Jackets
NBA TEAM: Cleveland Cavaliers
MLB TEAM: Cleveland Indians
Recent Activity
Do we know what happened to Vico?
I was in grad school and a teaching assistant at OSU in the summer of 2014 when 10-Star Wednesday happened. On that day I was in the lecture I was a TA for and had my computer open. I learned that Hilliard and Cornell committed because I logged onto 11W and the site was down.
Have watched so many times today. Gets better every time.
It is. So us Browns fans can watch the first ten or so picks and then head to the theater.
Browns aren't picking in the first round, so I am clear for the midnight showing.
LFGGGGGGGGGGGGGGGGGGGGGGGGGGGGGGGGGGGGG.
I'm old enough to remember 10 star Wednesday back in July of 2014. #memories
Pretty apparent that this year's personnel are struggling with the press man scheme and that the coachers are still going to roll with it. This is really starting to feel like 2013.
Glad to see so many Buckeye fans cheering on Joe - I know I was one of them as well Saturday afternoon.
When he was struggling a bit in the third quarter (against a pretty good Auburn D-line, mind you) Land Grant Holy Land took a gigantic shit on him on Twitter. Regardless, I'm glad to see what I assume to be the vast majority of OSU fans cheering him on.
Piss troughs in the men's restrooms.
I really don't understand the whole "GROWN MEN DON'T WEAR JERSEYS!!!!111" mentality from some. Like, I just wear a t-shirt, but who gives a shit? Wear what you want. Just don't show up naked I guess?
I mentioned this in the comments of the 11w confessional article a few weeks ago, but holy crap do Ohio State fans and writers complain a lot. I could not be more excited for the start of this season, and you can bet your ass I'll be among the lame suckers to go to just about every game, and I will enjoy the hell out of it.
This annual column has devolved into the 11w writers and commentariat reiterating that they don't like the OH-IO cheer or blocking out the letter "M" before the UM game. I too think those things are a little silly, but Christ, can't being a fan be a little fun? Lighten up, Francis.
Scarlet and gray argyle endzones.
Block-O at the 50 goes back to gray.
At the same time there were some pretty foundational issues on offense the past two years. I think that Clemson is better than OSU, but not 31-0 better.
"Souring" may be the key word there. I think Urban wanted a clean slate.
Gives me a good idea about what Meyer thought of the offensive braintrust for the past two years.
Wasn't too long ago that we were celebrating Meyer keeping Warriner after the 2014 season. Seems like he was also a candidate for just about every mid-major job for a few years too. Methinks there may be more to this story...
Brian Hartline: maybe the only person who disagreed with Tressel benching Boeckman in 2008.
I'd also say this: I'd much rather have TP on an NFL roster than Hartline.
What is your macro view on the basketball team? Although things are not at the level of the lows of the Jim O'Brien era, there does seem to have been a multi year regression. P.S.: I'm not in the #FireThad camp, but I would appreciate the long view of someone who is around the program so much.
Almost seems like it was just not meant to be at OSU. Sometimes it works out that way.
Best of luck, Torrence. Will be pulling for him wherever he lands.
Bama makes as many excuses as Jim Harbaugh.
I'm surprised S&P+ has OSU so high, especially against Clemson. I watched the condensed version of the ACC CG last night to get a better feel for Clemson, and their D-line really impressed me. While I don't think they are the same quality as Michigan, they absolutely wrecked Va Tech all night. Methinks Mr. Prince will be targeted all night again.