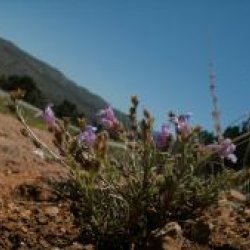 AJW_16
---
Columbus (via Dayton)
Member since 17 February 2013 | Blog
A plant biology researcher, biology teaching assistant, environmentalist, and a die-hard fan of the Buckeyes.
Favorites
SPORTS MOMENT: Dual moments: OSU football - 2002 Michigan game. Xavier basketball - 2008 Sweet Sixteen game vs. West Virginia (Xavier grad).
COLLEGE FOOTBALL PLAYER: A. J. Hawk
COLLEGE BASKETBALL PLAYER: Josh Duncan (XU)
NFL TEAM: Cleveland Browns
NHL TEAM: Columbus Blue Jackets
NBA TEAM: Cleveland Cavaliers
MLB TEAM: Cleveland Indians
Recent Activity
At the same time there were some pretty foundational issues on offense the past two years. I think that Clemson is better than OSU, but not 31-0 better.
"Souring" may be the key word there. I think Urban wanted a clean slate.
Gives me a good idea about what Meyer thought of the offensive braintrust for the past two years.
Wasn't too long ago that we were celebrating Meyer keeping Warriner after the 2014 season. Seems like he was also a candidate for just about every mid-major job for a few years too. Methinks there may be more to this story...
Brian Hartline: maybe the only person who disagreed with Tressel benching Boeckman in 2008.
I'd also say this: I'd much rather have TP on an NFL roster than Hartline.
What is your macro view on the basketball team? Although things are not at the level of the lows of the Jim O'Brien era, there does seem to have been a multi year regression. P.S.: I'm not in the #FireThad camp, but I would appreciate the long view of someone who is around the program so much.
Almost seems like it was just not meant to be at OSU. Sometimes it works out that way.
Best of luck, Torrence. Will be pulling for him wherever he lands.
Bama makes as many excuses as Jim Harbaugh.
I'm surprised S&P+ has OSU so high, especially against Clemson. I watched the condensed version of the ACC CG last night to get a better feel for Clemson, and their D-line really impressed me. While I don't think they are the same quality as Michigan, they absolutely wrecked Va Tech all night. Methinks Mr. Prince will be targeted all night again.
Impressed with Purdue - they opened up the check book and snagged a nice coach. This is the kind of hire you need at place like Purdue. I'd expect them to get back to be a consistent bowl team/pain in the ass.
I think it depends on if PSU can hit their deep passes that have marked their success this season, something that Wiscy is really good at limiting. This is a super intriguing match up.
S&P+ has this as a virtual tossup, with Wiscy holding a 51% win expectancy. The only good defenses that PSU has played has really shut them down too. Give me the badgers in a close one.
Do you get the sense that this is a revenge game when you're around the team, since MSU was the only team to beat OSU last year? I know that Ohio State will have a super emotional test in two weeks, but I was wondering if there is a little extra motivation for MSU this year given what happened last year.
What Ohio State can't control: their path the the B1GCG.
What Ohio State can control: how much they beat the shit out of Michigan State and Michigan. If their focus is on blasting those two teams into the Upside Down, the rest will take care of itself.
Even though that paper headline is lame, I thought that MSU acquitted itself nicely on Saturday. UM definitely did take their foot off of the gas...but man, with some better offensive coaching that second half could have at least become a bit more interesting.
I came away very impressed with NW all around as well. Good on them for turning around their season after a tough start.
Informative write-up, Kyle. I was discouraged during the game on Saturday, but in the days since I've walked back from the ledge, and the fact that such a young team has essentially had to change a part of its offensive identity mid-season provides a good reason why they sputter at times. I don't think this team is going to be CFP good, but I'm hoping to see improvement thru the end of the season. I do feel as if the O-line took a step forward this week. Granted PSU and Wisconsin have better defenses than NW, but it was at least good to see them hold their own against a team with a pulse.
I think so much of the fanbase's angst is coming from having to re-set expectations for this team. The way that I'm looking at it is that these reps will be nearly priceless for the young guys going into next season. Maybe that isn't the thing we want to hear, but I think it's where we are at.
I think it was pretty reasonable to assume that PSU would have gameplaned quite a bit for OSU tendencies during their bye week (Kyle provided good insight into this on this week's dubcast FYI). What is surprising to me is that (1) it didn't seem like the offensive coaching staff anticipated that and (2) there weren't a ton of adjustments to what PSU was doing. Running the same play over and over isn't gonna get it done.
Also, seems like the speed option has become this year's "Braxton Miller wildcat." At one point on Saturday they called speed option to Weber two times in a row (no gain first time, 5 yard loss second time) and I nearly threw my remote through the TV screen.
Looking forward to seeing Corey Smith again. He was an underrated contributor to the '14 title. I would love to see him get his first TD on Saturday.
What's up with Johnnie Dixon? I know he has had injury issues - are those still bothering him? Or is he just part of the WR group behind Noah Brown who can't separate themselves from each other (or opposing DBs)?
In all seriousness I doubt that...but I feel as if this offense has the potential to reach 2013 defense levels, in which case someone may be given the Everett Whithers treatment.
I'm guessing that this week was not a fun one at the WHAC.