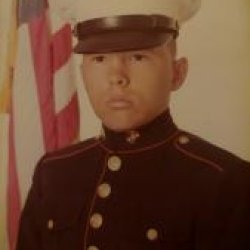 airbuckeye
---
Dayton Ohio (via Born in Columbus Ohio)
MEMBER SINCE June 02, 2012
Favorites
SPORTS MOMENT: 1974 Rosebowl which i really enjoyed because i was there that day and it was a day i will always remeber.
COLLEGE FOOTBALL PLAYER: archie griffin / roger staubach
NFL TEAM: Dallas Cowboys
NHL TEAM: RedWings (hangs head in shame)
NBA TEAM: Lakers
MLB TEAM: Reds
SOCCER TEAM: never had one
Recent Activity
Thanks Earth Ill check that out site out...
LOL if they think Saban is the answer. When he was in the Big 10 at MSU he couldn't get done there either. It took going to the SEC where he could skate the rules at LSU and then Bama were he had Booster help buying players.
I would not put much stock in Florida over Miami game. Miami has not been the Same since 2002 with the loose in the Desert to US. So Fla still has to prove to me they belong in the top 20. Same for NShame they seem to hardly move back when they lose a game when there in the top 10. It takes 3 or 4 looses for them to move back to the back of the polls. They lose to Ga and only move back 3 spots? They should have moved back to at lease number 15. A loose is a loose no matter who you play . That's what I was taught growing up in the 50's and 60's. Does any really believe if that had been tOSU they would have only top 3 spots in the polls?
I hope it's not on Espin or I won't see this game last yesterday's. I had to go back in time to hear the Game on Radio. Right now with my money as tight as it is I had to do away with Cable 3 months ago. It was either Cable or Food that had to go because I'm on a fixed income. But If the Damn VA would give me my money I would set.
Thanks Iowa that's what I did maybe I should have said it so everyone knew..
And no I'm no troll 992 just ask any of the mods on here. I have been here every since 11 worriors started up..
Cin I never said I hope they get it figured out up there. I said I hope they keep Hairball that means more wins in the game for tOSU. I love seeing them Fail just like I love seeing NSHAME Lose. They both are always over rated in the polls when they get in before a season even gets started. Don't lump me in as fan of TTUN . I love watching there misry win they lose . I don't don't even go into that state with burning my Shoes when I cam back home and changing the tires on my car. I don't that shitty soil on me or my car...
What makes this great is when Jimmy Boy was hired they were shouting from the roof tops how great he was and how he was better than Urban was. Hell he is what 0-8 VS ranked teams now plus he was suppost to be this all knowing QB wisper LOL . I hope they keep him another 5 years and give him a chance to bring in his new system (Spread)..
Ok is it me or Im I just not seeing this point spread right. Why does it always seem that games like this tOSU is given a point spread really high all the time. When the SEC teams play games like this but they never seem to have point spreads that high? Or am I missing something and seeing wrong all these years...
Today is a major loss of one of the Greats to walk onto the Field of The Horse Shoe. RIP Mr Cassidy
I'm feeling good with Ga vs ND game. I don't want Ga winning because that help them stay with in range of staying ahead of the Buckeyes and I hate the SEC. But then again if ND was to win they would jump the Buckeyes in the polls and Ga may only drop one spot in the polls. And that still leave them ahead of the Buckeyes and cause us to drop one more spot again. I hate ND even more than I hate that TTUN. I'm sick in tried of them getting special treatment every year from CFP and before that it was Special treatment from the BCS. It's total Bull Shit that as long as they are ranked in the top 10 they get a chance to be included into a Championship game in the new CFB but they still also had that chance in the old BCS. They need to be made to not only put all their other sports in a Confrence but the Football team as well. Every thing else in the ACC but yet the Football Team is not which is BULL SHIT, I just goes to show how Greedy those Basters are thinking they deserve special treatment for something they did back in the days of the 4 Horsemen. That shit is old and dead and they have done noting really since then. If you take a look at the polls over the years when ND is anywhere in the top 5 to top 10 it takes 4 or 5 looses for them to fall out of the polls...
When Maurice Clarett played is first few games I told everyone I know if he stays 3 years he will break Archie Griffin record and win 3 hiesman . But he shit the bed big time and lost what could have been same thing with Robert Smith...
I hope you are all right because I have grown tried of seeing the Bucks win game only to be jumped over in the polls.
It's going to one or two things happen in this game. Either we BLOW the doors off or it comes down to a close game again. If or D plays the way it has the last 2 games it's a blow out. If they have trouble the game will still be up in the air late 3 rd quarter or a few minutes into the 4th quarter. I look for us to be up 28 points at half but Day keeps the pressure on in the 2 nd half. If not this game will have me on the edge of my Chair all the to the end.
Michi I had someone do the same thing about 12 years ago when we where playing IU that weekend. He even wanted me to be the best man for his wedding. I told him that the game was on at the same time as the wedding and ask why would you set the time for your wedding knowing that. He said it was is soon to be wife wanted the wedding at that time and I looked at him with a straight face and said so she wears the pants now? I also told thanks for the invite and wanting me to be the best man but I have to say NO. I miss no games for weddings know matter who is getting married and every one knows that...
I was over on a Indian Message board just a few Mins' ago and some of their fans think they have the talent to keep it close and the depth to help...
Ok I have a question about kick off time. I know part of Indian is and hour behind us so will this be a Noon kick off or a 1 pm kick off time?
I never knew the O Jays was from Ohio...
They have left 14 points on the field and I agree he should have been under the center for that 4th and 1
Just a few things 1 I thought this was going to turn into a route after the 1st quarter then the Offence just went no where like they just stopped playing with any real passion. And 3 times the Zebra's blew calls they I saw 1 the safety for 1 then right after that the very next play FUA did not get the snap off. I was watching that clock and it zero just before they snapped the ball. Then the holding call that should have been a face mask and it was clearly a Face Mask. Other than that was a good win but they can not come and play like that next week against Cinn. Fickle will have his players ready for that game. Would like to see the Bucks come out the gate and never look back or have Cinny make a game of it...
I hat hackers and they should lose both hands when caught..
Cleveburg what years did you go to Franklin Heights?
Most of the Greats were taken to soon either by over dose or plane crash...