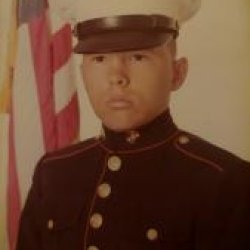 airbuckeye
---
Dayton Ohio (via Born in Columbus Ohio)
MEMBER SINCE June 02, 2012
Favorites
SPORTS MOMENT: 1974 Rosebowl which i really enjoyed because i was there that day and it was a day i will always remeber.
COLLEGE FOOTBALL PLAYER: archie griffin / roger staubach
NFL TEAM: Dallas Cowboys
NHL TEAM: RedWings (hangs head in shame)
NBA TEAM: Lakers
MLB TEAM: Reds
SOCCER TEAM: never had one
Recent Activity
I hat hackers and they should lose both hands when caught..
Cleveburg what years did you go to Franklin Heights?
Most of the Greats were taken to soon either by over dose or plane crash...
I was going to bring this up a few days ago but was not sure about it. My thoughts were a little bit in depth than just Chic. I was thinking of Statue's of Woody Frances Smitch fog give the spelling on the last name Tressle and some of are great players. Have them put on the walkway leading up to the main gates or put them around the outside around the other gates.
Every time they show him at a game I want to throw up. He nothing but a self centered asshole. He has gotten is 15 minutes of fame enough is enough.
does anyone know what channel the game is on on diretv?
I said it before and Ill say it again DABO is a Magot...
I had to log in just to response to this post sine I had one done back in the 90? The X wanted it done and bragged about getting me done wish was not true. Had three kids and bad ticker so I figured it was time my self. When I was in the room having it done they put a sheet up so I could not see what they were doing.
I tore the sheet down to watch and they put it back up did this about 4 times and the Doctor said what are you tring to do. I said I want to watch that way if someone say Ooppps I know why.. After it was done I ask the doctor to see what they looked like. When I saw I at a flash in my mind since there small like Mac and Cheese.
I said I would like to have those if you don't mind and I was told the take to the lab to run test on them. Then he ask why would you want them? I said my wife think she had me done like a dog on a leash. So I want those to I can have earrings made out of them and give them to her as a gift with out telling her what they were. What ever he was holding went to the floor and a big Chuckle came from him.
I would rater watch paint dry...
I logged on just to comment on this one. I'm 64 going on 65 and like Philly can go all day with a restroom break. And no I'm not one who set's durning a game I'm on my feet most of the game screaming for us to move the ball or stop the other team. I'm a die hard Buckeye fan that lets everything out durning game and have lost my voice more then I care to count or even remember. O-H
Jack hammer
Jack of all trades
Jack wagon
Jack o lantern
Jack __________ ( Off )
There to many Sick and Twisted people running loose in this world....
I'm 64 and the day I root for TTUN is the day I crawl in a grave and pull the dirt over myself. Can not and will ever do it. My son went to a privite High School up there back in the 90s. Every time I took him I tried to use someone else's car to take to sign him in for the year. If not the minute I got back the tires on my car were took of and new tires put on and I left the old tires with who every changed them because the touched that SCUM soil.
I know its to early for Bowl Projections but I saw a few last night that had us in the CFP or two other bowls. What I did not see was TCU in any Bowls which makes no since it there #15 right now.
Some of their fan think our DL is slow like Wis when they played a few years ago. This the best DL they will face all year and they will be a little ( suprized) > Sorry for some reason Im drawling a blank on the spelling< it they think that. I know the players.
Just looking at TTUN first 10 years from 1879 to 1889 these are the teams they played.
Racine
Toronto twice
Harvard twice
Yale twice
Princeton
Detroit Indepents
Wesleyan
Stevens
Chicago University Club 3 times
Windsor twice
Peninsul Cricket Club
Albion 5 times
Chicago Harvard School
Detroit Athletic Club
Cornell