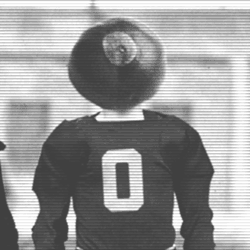 airborne12
---
Belpre, Ohio (via Belpre, Ohio)
MEMBER SINCE March 19, 2013
I am a die hard Buckeye and pay close attention to all things Ohio State, including recruiting. I attended Ohio State after my ETS from the Army in 2008, but unfortunately did not graduate from there due to having kidney cancer and moving closer to home with family. I have a four year old son who is my world!
Favorites
SPORTS MOMENT: Taking leave while in Iraq during my deployment to come home for The Game in 2006.
COLLEGE FOOTBALL PLAYER: Eddie George
COLLEGE BASKETBALL PLAYER: Evan Turner
NFL TEAM: Cleveland Browns
NHL TEAM: Columbus Bluejackets
NBA TEAM: Cleveland Cavaliers
MLB TEAM: Cincinatti Reds
SOCCER TEAM: Columbus Crew
Recent Activity
Like your pic! Was in 3/505 PIR at Bragg! AATW!
Great start to the weekend! A few more minutes and Phillips should be on board, and hopefully more to follow this weekend/week!
My understanding is that the announcement is being made in California, before he hops on a plane for his official visit.
Gee was on IG answering questions for fans and someone asked about the Washington offer, his response was "who cares, all Buckeye."
2021 recruit, we still have a year and a half to recruit the kid.
Don't forget Paris, Luke, and Grant.
I think was an error. He runs a 40 in 4.47.
Do you have anything to back that up with it? Not saying we will get him and there has been little news about him when it deals with the Buckeyes, but I haven't heard that we are clearly out of the running for him either. You would think Gee would be in his ear.
My guess would be D. Henry, Phillips, Melton, K. Williams, and Milton. They seem closest to making their decisions soon and all hold the Buckeyes in high favor.
Andrew, if you had to make a guess, who would be the five that we would receive verbal's from?
Buctor, this will be Holtman's third season coming up. He was 25-9 his first season and advanced to the second round, and was of course 20-15 and advanced to the second round this year. It had me confused as well, just worded incorrectly.
I would say it is a competition between Petite-Fere, Bowen, and Alabi.
I don't recall that being the issue. Was academics the case, or was it due to him not feeling it was the right fit?
Had me confused. Was thinking, what does Hoiberg have to do with Iowa State anymore. Prohm is their head coach now.
Is AJ being looked at by the staff to play linebacker? Always thought he listed as a safety?
Isn't that every government job?
Someone on her said that he had shot another student with an air soft gun. Not sure if they were being funny, as a lot of players have been dismissed for such behavior. So take it for what it is worth.
You want Kaleb to be benched or to stay out of foul trouble and off the bench?
Sorry to hear that Dillon! I know what is like, just got a divorce in June. It is definitely harder when you have a child. I still struggle with it everyday, but feel like things are starting to turn around. The hardest thing is not seeing my son everyday. Good luck and wish you the best brother!
I was wondering the same thing CardaleFTW, haven't heard anything about either lately.
I am more worried about his teammate Justin Rodgers, but would have loved to have Dwan as well. Has the ship sailed on Justin?
That is what I thought BuckeyeChief, was patiently waiting and hit the button as soon as it allowed to chose the amount of tickets. Oh well, got to see two free games this year and was able to take son to first game.
I agree with Chris, would like to see Marcus Freeman brought in to coach the linebackers.