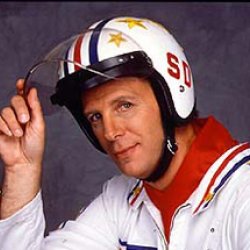 Ahh Saturday
---
MEMBER SINCE February 21, 2012
Recent Activity
The fuckly fuck fucked the fuck fuckingly.
I think the players, coaches, and schedule all make 12-0 a real possibility. However, there are two outstanding questions about Day. First, I know he can coach, but can he handle the mounting pressure of an undefeated campaign? Second, getting a team ready for a rivalry game is a special skill. Tressel had it. Urban had it. Day will need it to get past UM on the road this season.
Clicked on the link. Saw that Rivals had ranked Richard Sherman as 3 star in high school. Enough said.
Jarrett and Ricks alone will get us to the 100th edition of this thread.
I have a lot of faith in this year's Buckeyes, and only one question matters: healthy Justin Fields = playoffs. Injured Fields? Don't really want to think about it.
I remember my mother taking me to the grocery store when I was a kid. She's drop me off at the periodicals while she shopped, and I'd grab a copy of Mad, sit on the floor, and laugh like a fool until she was done. Then she'd buy me the issue and I'd read it all again when we got home. Maybe more than any other pop culture item, my sensibilities were formed by the sensibilities of Mad.
Regarding the LB corps, I'd guess that the best three will play. With a new position coach, new DC, and new head coach, it is hard to credit the idea that Werner and Borland will get to start out of sheer loyalty. I know when 5* players like Mitchell and Browning sign, we all want to see them play up to that potential. However, it is possible that at practice they just aren't as good as the guys in front of them.
I know you're kidding, but the funny thing is that if we got all these commitments at once, I guarantee in six weeks there would be people on this site complaining that we haven't had a boom in six weeks.
So, does this mean that if Ohio State wins the conference that an OSU coach finally wins B1G COTY?
These aren't children. Thailand learned yesterday where they stand in women's world football. Not all lessons are equally fun to learn.
their defense is solid every season
This is accepted wisdom on Michigan, but I'll remind any who have forgotten that their "solid" defense gave up 103 points in their last two games last year.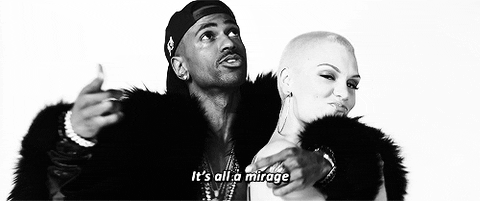 Most impressive thing about Day's recruiting so far has been his ability to continue to recruit nationally for top talent. The class so far has 3 Ohio prospects, but also 1 each from PA, NJ, AZ, WA, TX, and FL. That's every region of the country, and Day is going there to get 4* and 5* guys early in the process, not overlooked 3* recruits just before NSD. These are recruits that pretty much every top program is after, and Day got them to come here. Oh, and Day is a first year head coach.
She's mocking Snow by repeating his words in a ridiculous voice.
Not sure I could justify it, but as Jon was walking into the woods at the end I was hoping for someone to pull out an obsidian blade and go "children of the forest" on him.!
First, while everybody is busy trashing Benioff and Weiss, I'd like to start off by giving them their due. The GRRM source material was rich but unwieldy. I've read and enjoyed all the books, but if we're being honest, none of them need to be 1000 pages. D&D excelled at distilling that material into the compulsively watchable show that brought everyone to this point of complaining.
Second, I don't think there can be any question that the show suffered once it went beyond the books. D&D mistook outline for story and struggled with exposition and pacing. The consequence of these struggles was that the completion of character arcs (presumably discussed with and approved by GRRM) seemed arbitrary, implausible, or otherwise unsatisfying.
The best story-telling leaves its audience with the feeling that the outcomes were both surprising and inevitable. I'm not sure that D&D left us outcomes that seemed either. To be clear, I can accept that Daenarys goes "mad queen". I can accept that Bran ends up on the Iron Throne. I can even accept that Jon Snow goes away to live with his dog in the woods, but in none of these cases did D&D leave me with the feeling that these outcomes were necessary. Rather than earn these endings, D&D rely too much on the audience to do the heavy lifting for them.
No way Drogon survives. Arya gets him through the eye with an arrow, though she might not survive the fight. Could be a little foreshadowing with Lil Lady Mormont and the way she went out taking down the giant.
Think Jon takes out Dany, probably with his dying breath having been mortally wounded fighting through Grey Worm.
Tyrion is a Targareyan. Sansa is the Stark in Winterfell. Ice and Fire come together in the end to unify Westeros.
Bloodbath! Dany wants to "break the wheel" and she will get her wish, but breaking the wheel means destroying the game and all its players, including herself. As long as there are claims to the throne and questions of succession the wheel keeps rolling.
First, there has been one EPL winner in the last 10 years, and only three out of 20 teams competing in those last 10 finals were from the EPL. Second, Ajax was a good story. What Liverpool and Spurs just did in the last two days is an incredible story.
!HOLY SHI!!!!!!!!!!!!!!!!!!!!!!!!!!!!!!!!!!!!!!!!