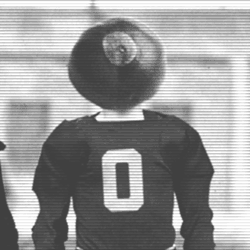 AGL
---
Member since 19 February 2011 | Blog
Favorites
SPORTS MOMENT: walking into shoe in 75' seeing Archie on the field, Woody on sidelines.
COLLEGE FOOTBALL PLAYER: Brockington,Tatum,Gradishar,Archie
COLLEGE BASKETBALL PLAYER: Clyde the Glide
NFL TEAM: Broncos
NHL TEAM: none
NBA TEAM: none
MLB TEAM: Yankees
SOCCER TEAM: Brazil
Recent Activity
Have a good time in Boone, some cool stuff there, Banner Elk, Hound Ears pretty close, I worked in Boone for a few years, lived across the border in Tn. Big time shiners out in the hills. Lots of folks enjoyed Bojangles, ASU is a trip to. Be careful down there, enjoy !
Nice pic of High Street in 1900. That Clock is awesome. Have not been back to C-bus in quite some time, is The Clock restaurant still in operation ? Lots of C-bus history there.
Anyone recall the Keith Smart showing in SJA, epic , scalped some ti cks and saw some great hoops. Those were the daize.
never really heard that living in Steamboat Springs, 20 yrs. But never ventured to Denver. Did go to an Air Force game which was cool. Ski Butte and Telluride but was basically just a Steamboat person. Hunting great, fishing great, skiing EPIC
Great skuller, thanks for info on Frazier and Captain Goebel. Now have to board up some windows for storm.
He is a BIG guy. Wonder about Devon Allen, is staff recruiting him or does he just have interest in TOSU ? Funny stuff about insider info lately, seems Eli Woodard knows who his future teamates will be.
Crucifixion ! In the middle of the Oval. Imagine the scene ! Just kidding, HC Meyer handled this appropriately, he has enough on his plate.
Defense wins, hopeful for Bell, that would be too HUGE!! saw some comments on another thread regarding speculative position offers, did not see any DT, mostly OL, WR, maybe a LB. Now @ 14 verbals, how many more can TOSU take ?
Going to be a very impressive defense. Time will tell.
? , where does Marcus Merek fit in, monster ILB for TOSU.
All time leader in tackles @ TOSU.
Or to keep emergency room doctors employed
"Simon could switch over to middle linebacker "
That would ....... ? Hate to be opposing rb or wr going thru middle!
Began to crumble, have not heard anything about Berry in a while, enrolled for classes, in jail, in mental institution? kicked out of school? Too bad, he would prob have been good fit in new offense.
source ? get a grip. just saying let the cards play out. No reason to get all worked up w/big game this weekend/senior day, but appreciate the article.
ya kinda weird, just had a thought that of the millions$$$$ maybe divide money to all acredited schools general student fund so all students have a chance to leave school a little less debt free, won't happen and would prob bring more corruption among adm. but there are far more students attending schools as big as TOSU w/o schollies than with., all students need some xtra cash, for books,food and survival. education should be 1st and helping all students should be foremost, after all, these kids in school now are the future
bye week and berry strikes again. bb ticks a shame, would rather see student allotment @ 10k and any unsold go to general public. Depth chart, see Curtis Grant made it,1 5star backing up another 5star, bauseman trotting on to field= job abandonment x entire coaching staff.
maybe a bit more on bama side
technically yes, but what if OSU beats wisky & psu and wisky beats psu, then again we travel to w. laf., and need win in the state up north which can be interesting. just saying, have hope 4 rest of season