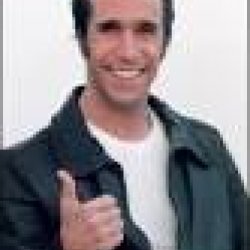 Afonzai
---
Ohio (via U. S.)
MEMBER SINCE July 14, 2014
1994 OSU Graduate. Navy Veteran.
Favorites
SPORTS MOMENT: 2014 National Championship Run
COLLEGE FOOTBALL PLAYER: B B Landers
COLLEGE BASKETBALL PLAYER: Dennis Hopson
NFL TEAM: Patriots
NHL TEAM: CBJ
MLB TEAM: Reds
Recent Activity
Ball bearings, it's all ball bearings.
What a great topic OP, a trip down memory lane.
Nailed it, that was my favorite as well. SJA was rockin' that game. I was about 3 rows from the top, but will never forget that game.
Perry Carter, Treg Lee, JJ, Mark Baker, and Jamaal Brown starting with Chris Jent coming in as 6th man and Alex Davis as the sharp shooter.
My opinion, 4 playoff teams remain in top4 every year.
Sacks on Burrow - 28
Sacks on Hurts - 21
Fields HAS to get rid of the ball earlier.
My counter-argument to this is OSU's 3rd down conversion rate of 57% is crushing it this year #1 in the country by a fairly significant number. JF has made many extraordinary plays on 3rd and long to move the sticks because he did hold onto the ball. Unlike years past, I have noticed I am comfortably watching a third and long play, with great confidence JF will convert. Risk vs. Reward, seems to me the reward has won with JF so far this year.
Have you ever been approached about coaching? Any interest?
Wow, that was an exclamation point of a hit. I think I even lost a tooth.
Olave blew by them both while having his head turned back looking for the ball almost immediately, he knew he won that race from the get go. He is so smooth and runs effortlessly, appears to lull the defenders to sleep and then blows by them. Its also amazing to watch Fields deliver a ball to the bread basket with the receiver not breaking stride.
As a tough critic of his the past couple of years, I have been so impressed with his play this year, especially on Saturday. So happy for the young man. Now, go get that Natty boys!
Hold him in case another DE gets injured. This would be my strategy. Hopefully that won't happen and let him loose in the NCG.
That. Was. Awesome!
Maybe CY can spot DH on the sidelines during "the game" and Predatorize his @ss on a sideline tackle for loss.
I've been running the scenarios all day through my head, while I agree the experience gained for the younger guys is fantastic, one or two injuries from extended play and then where are we if CY's absence is extended. Also, CY is so much more for this team than a wrecking ball coming off the edge. He's a leader and other's feed off of his great plays and enthusiasm.
Remember when the Nebraska, Mich St., Northwester, Wisconsin games in a row were being talked about as a brutal run?
Let's tear through this last 4 like that.
Go Bucks! I'll be there Saturday.
Thanks Wargor, I see it now!
Upside down wine bottles or bowling pins is what I see.
Small world, I was AIRPAC LSO for a few years, saw a lot of boats, waved a lot of ugly passes. Got a few traps on the Stennis as well, nice boat. Thanks for your service! Thanks for the brain teaser today.
I wore brown shoes. Served in Japan and both coasts CONUS - Lemoore and Oceana. '95 - '16.
Thank You from 1 Navy Retiree to another.
1 B
2 C
3 G
4 A
5 F
6 E
7 D
8 I
9 S
10 H
11 N
12 T
13 K
14 J
15 Q
16 R
Thanks Buckdubbs007. First time user, got my tickets. Taking Mrs. Afonzai and our oldest daughter (8) to her first game. Appreciate the heads up. Go Bucks!
Stud