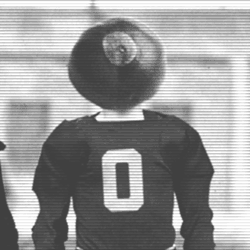 Aesculus californica
---
MEMBER SINCE August 30, 2010
Recent Activity
What, exactly, is the thing just in making its way into the left fame of the picture with Saban? Giraffe mouth holding a microphone?
Michig@n, Indiana and VA Tech all coauthoried this paper. it could be a trap
Yea, pretty sure Saban if going to complain to the NCAA about these guys getting 50,000 reps
Man, I HATE the Banana Gophers
How about taking on the Heisman runner ups like video game master. We have the final boss next week. Make sure you hit "save"!
if you want to be the best, you have to be the best.
I always thought it was "if you want to be the best, you have to beat the best". Cause that's what we're gunna do, amiright?
45-7
you can make it look like you're in the USA to streaming services that might restrict DNS servers from abroad. I used it to watch 'watch ESPN' while in Spain. one week free trial. I'd like to think my effort paid off against MSU. doing my part
I'm liking the pass coverage for on our backs and especially Doran Grant. Especially considering the past.
81 - 72 OSU