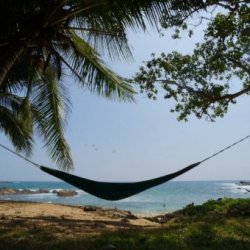 Aesculus.
---
from MTV
MEMBER SINCE February 18, 2012
97' Grad. Sustainable Ag Consultant.
Favorites
SPORTS MOMENT: Tearing down goalposts during the mid to late 90's run.
COLLEGE FOOTBALL PLAYER: Just one? Eddie.
COLLEGE BASKETBALL PLAYER: Jimmy Jackson
Recent Activity
I thought Cody Simon scored a 126.6??????
Did he actually get credit for the pick? Didn't see it in the stat line.
Thanks, didn't have a name on the jersey either!
Who is #44 on our line, he's not on the roster..
#2 center that year was Ryan Kelly, from West Chester, Ohio. (Bobek is from Illinois) Kelly was just picked in the 1st round of the NFL draft and was a captain at Alabama.
My many sources say he's a lock.
I don't think North Carolina gets in if they just win an ugly game.
One word, compost. Worms are a great way to get into it if you don't have time or space.
This needs to happen every Sunday. Go Gray Box!!
I wonder if there will be petroleum in 40 years? Could he have drilled through the depth chart at OSU??
It's going to be so awesome.
Yes, Meyer rolled out the red carpet for Harris a few months ago at the Schott, when the crowd was chanting his name. Clearly, it's one of those cases where Meyer thought he could get Harris and when he didn't commit, he needed to get a plan B (Weber). It's strange cause the best choice for Harris was clearly OSU. Bama is stacked at RB, plus we just knocked them off. I think Kareem Walker saw the opening and took it. But I'm with you, and Bill Green, this might not be over just yet. I could still see LJ, Damien, or Weber being our 2014 back.
Keep in mind, we didn't get a commit at tailback last year. Samuel is converted. Ball and Dunn aren't Meyer's guys. I think Meyer needed to cover his bases and took Weber because he needed to. Harris was the clear #1 choice. He's never stopped recruiting Harris and he won't because he needs depth at tailback.
I'm just saying, that Harris guy... he gone.
I wouldn't say he's gone. Recruiting is a process, and nothing is a done deal until they sign that letter. He's decommitted once already, he tweeted the day before his commitment that he still didn't know where he was going, and for most of the last 6 months his favorite has been OSU.
Comprehensive breakdown SC. A refreshing break from the either black or white reviews. I think it's also fair to add, that the Beck hire was probably more influenced by Ed Warriner than anything else. And with Warriner moving into the drivers seat as primary play caller, I think the offense will probably be influenced more by him, than Beck. Wondering if you have anything on Ed and his personal philosophy?
so does he.....at 1:09min
Jason, I agree with raising the sticker count, I would even argue for a higher requirements to post a thread. Say 100 to 250 helmet stickers. On par, you could have a "black stripe" break in period where newbies have to earn stickers, can't receive them, and are identified by a black stripe on their avatar.
And was it Spencer who had that crazy one handed catch, that they didn't even review!?!?!? Shades of Devin Smith's one hander last year.
The Bucks got bashed early in the season for the strength of schedule. But as it turned out, not so much.... # of Bowl teams played this season: Oregon -6, Florida St. -9, Alabama -10, Ohio State -10. Go Bucks!!
Yeah, the Selection Committee to the Buckeyes!
C'mon Nick we have far too many "rankings" that don't make any sense. Otherwise a good wrap up.