AeroBuckeye2001
Indianapolis, IN (via Brooklyn, NY)
MEMBER SINCE August 30, 2010
OSU Class of 2001; Bachelor of Science Aero & Astro Engineering; enthusiastic OSU donor, Buckeye Football Season Ticket Holder 'til I die.
Favorites
SPORTS MOMENT: Watching the Buckeyes win the first college playoff championship with my own eyes.
NFL TEAM: NY Giants, Cleveland Browns
NBA TEAM: Boston Celtics
MLB TEAM: NY Mets
Recent Activity
You have to understand that the fluctuation in price of season tickets is pretty much a non-issue for season ticket holders. The majority of the cost is in the dollars that are donated for the privilege to purchase season tickets in the first place.
We installed a 240v NEMA 14-50 service in the garage. The standard Tesla charger will charge approximately 30 miles in one hour connected to 240v (10 kW). The car will fully charge to 100% from 0% in 7 - 8 hours. Tesla sells a high power wall charger that will double that to 60 miles in one hour if you have an 80A breaker installed in your box. Tesla also sells adapters that will let you plug into your dryer outlet or a welder outlet if you have one. They also throw in a 110v adapter for shits and giggles or last resort charging. At 110v/15A, you only get 3 miles per hour charged.
The Tesla Supercharger stations are amazing in that they'll charge your car form near empty to ~80% in only 20 minutes or so, and the electricity is free for Tesla owners. The charging rate then slows down to protect the battery cells so it's most efficient to charge to 80% and move on. This is key to the success of the model 3. In theory, the range is limitless with the Supercharger network.
Tesla has supercharging stations approximately every 150 - 200 miles on the major interstates. The mileage estimates are from the EPA and varies. You'll get much more mileage in the summer months since battery efficiency drops in cold weather.
I have a Model S 70D that I purchased last October. I had no intention of actually buying one, but I made the purchase 5 minutes after the test drive. Drive a Model S and then get into an internal combustion vehicle and it'll feel completely obsolete.
My wife and I drive from Indianapolis to Columbus for every home game. We made the trip twice last year in the Tesla. We stop at the Dayton supercharger where it takes about 15 minutes to get the car back up to 80% charge, which is good enough to get us to Columbus and back to the Dayton supercharger, where we charge for 10 minutes to make it back to Indy. There is also a supercharging station in Grove City that we skip.
Consider the time that you spend at the pump in a month, and you'll come to realize that you'll spend less time at supercharger if you drive long distances. Also, it's a great feeling have a full tank/charge every morning when you wake up.
The technology has been around for a while (GM EV1 in the 90's), but it took a company like Tesla to put everything together and make it consumable to the mass market. Admittedly, a car that starts at $70k is not mass market, but the Model 3 @ ~$35k could change the auto industry. We've also reserved a Model 3.
I recommend you read the entire quote list on reddit. I'm dying...
That's the South Campus of my college years. Rule of thumb was not to cross the UDF on High St. & 12th on foot.
This would be akin to "faking" the Manhattan Project and development of the atomic bomb. Show me someone who truly believes that we faked the moon landings and I'll show you an idiot.
Yes, this came from the athletic department to season ticket holders for online orders. I believe season ticket holders and faculty/staff get first dibs, then a public sale or lottery is held.
I'm a native New Yorker. I was actually at my grandmother's house in Brooklyn, visiting before Fall Quarter started at OSU. We went to the roof when we heard news that a plane hit one of the towers. We saw the second plane hit, and watched as both towers burned and ultimately fell. It was pretty brutal...will never get those images out of my mind.
Good point, there could technically be 497 other entrants, whom each bought 1 ticket only.
Behold:
I distinctly remember Todd Boeckman getting booed at the Shoe in 2008. Fans wanted to see Pryor starting after the USC blowout.
My relationship with Nick:
We salute you; fight the good fight.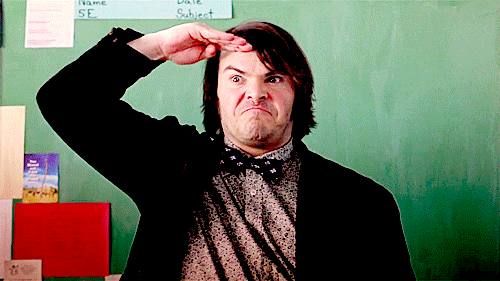 George Steinbrenner had Ohio/Columbus connections, even getting his Masters Degree from OSU.
Where Legends Are Born...
Desmond was born in Ohio.
That's amazing. Thank you for sharing.
Buying textbooks was such an arduous task just 15 years ago. I remember having to scramble between Long's and SBX (was there a 3rd bookstore?) at the beginning of every quarter. I guess Amazon and the interwebz have just about killed off the college book store.