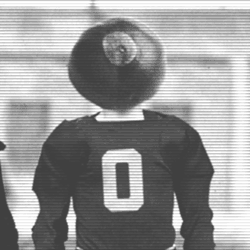 adrianbuck
---
MEMBER SINCE January 04, 2015
Recent Activity
sounds like raises are in the future,espically if a natty comes.
hats off to coach day,new asst, coaches are killing it !if we win a natty,hope coach gets a nice gift in his Christmas stocking! GO BUCKS1
still getting paid,bottom line.good for him who ever he plays for.
hopefully 3;30 WINS OUT.better atmosphere.
if wisky wins till they play us,i wonder what odds are we get game day ? I will have to check schedule that day ,what big games their are.
in the back of my mind , I truly believe ruckert is going to see the field a lot ,& coaches love not mentioning it,
would live to smoke one,but also had to quit.as scott farell said, EVERY THIRH PUFF I INHALED,caught up with me.
I deal with this shit on a daily basis, after so many years it isn't going to change,so I just give them the ron white line,YOU CANT FIX STUPID !
could not agree more.deal with there fan base daily.the more they lose,the merrier.GO BUCKS
lol, that's the first thing that went through my mind when I read it.
as much class act as you can get.
lol,like the saying goes,US AGAINST THE WORLD.
lets hope he enjoys living in c-bus & enjoys retirement.totally keeping this option off the board.
good for them,they wanted to be BUCKEYES !.
as always a must read, thanks ramzy.
my wife & I are also planning om going,would love to get ticket purchase out of way.
in ryan day I trust,kid stayed home,good for him,good luck,
good attitude,smart kid,got his life in order.good luck.
to early to give day a raise ,? asking for a friend.GO BUCKS !
well done men ,well done !
thanks taylor for all your insight,qickly turning into a must read every day.great reads,
for 20 years ,been a lot of discussion about the schott.unfortunatley it seems like it was mostly bad.it just seems like it never fit in.