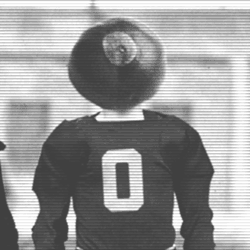 adrianbuck
---
MEMBER SINCE January 04, 2015
Recent Activity
good for coach.anyone know what clothing outlet would sell that vest ????
hope I am wrong , but with k. m. coming in 21,is someome going to transfer ???
going to be interesting , who steps up.think theres more talent in running back room,than their givin.
still sick at the thought of players leaving with no natty & rings.
after we got bumped to 2 from 1,i could feel a chill in the air, knowing we probley would have curb stomped ok. & Grinch having that deer in the head light look after the game, that was our ticket to n.o. was really excited at thought playing ok. in ar. & letting lsu & cl.fight it out in atl. had we been 1, maybe would of played in the atl, but either way was going to game if we played ok. could not for a second fantom thought of being in same stadium as dabo, plus being 66,not sure how many legit shots at nattys we get ,hopefully quite a few,probley not going to start feeling better really till that game in n.o. is over.already can not stand to see all the comericals leading up to game. GO BUCKS!
I deal with these assholes year round.. this is EXACTLY why I pray they are never relevant again.their total dick heads , & see nothing wrong with there program. after we lost Saturday night,you would of thought they won the lottery.ya cant fix stupid I guess.
with McCord coming in 2021,problkey one of these 2 wouldn't be staying,but who knows.
havde to believe that big picture is after burrow leaves,they will fall behind bama & auburn,& probley not relevant for a while.
heres hoping mcall returns.
I am right dab in the middle of all these morons,lol,it never ends with these idiots..also totally agree about packer,one of the GOOD OLE BOYS,.
plenty of time to rest after Saturday. plus lsu plays before us.lets play devils avicote here,if lsu was to win in lets say last second f.g., or o.t., or even lose,it might make sense to pull him with a 2 or 3 t.d.lead in 2 half ????
went in 14,sat in sec.mostly wisky fans,no problem at all, most have brains enough to not talk to much shit & enjoy,of course most were gone by half time.
lsu to beat geo. in o.t. would be nice.
cant stand ok. but everything has fell in place for them. would love for us , or lsu to curb stomp them.thsy have got so lucky a few times this year, fuck Lincoln.
it looked like Farrell, not ruckert .
thanks zack,appericate your post & hard work.
so many people having to relocate between jobs moving,& plants closing like the big g.m. plant that was closed earlier this year, sucks.
goodluck mister moore, live that dream.
sounds like raises are in the future,espically if a natty comes.
hats off to coach day,new asst, coaches are killing it !if we win a natty,hope coach gets a nice gift in his Christmas stocking! GO BUCKS1
still getting paid,bottom line.good for him who ever he plays for.
hopefully 3;30 WINS OUT.better atmosphere.
if wisky wins till they play us,i wonder what odds are we get game day ? I will have to check schedule that day ,what big games their are.