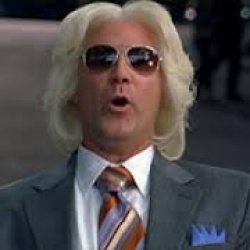 actionstanleyjackson
---
Columbus (via Lakeland, Florida)
MEMBER SINCE January 30, 2013
Ohio State Class of 1997, nickname "Songbird of the South", still hoping for a Silver Spoons reunion
Favorites
SPORTS MOMENT: Rushing the field after Ohio State defeated Michigan in 2002
COLLEGE FOOTBALL PLAYER: Stanley Jackson
COLLEGE BASKETBALL PLAYER: Evan Turner
NFL TEAM: Dallas Cowboys
NHL TEAM: Tampa Bay Lightning
NBA TEAM: Boston Celtics
MLB TEAM: Cincinnati Reds
SOCCER TEAM: Arsenal
Recent Activity
Think a lot will change by July 1st.
Plan D meaning he was prob fourth on the OSU board.
Michigan hack and Harbaugh knee bender Steve Lorenz saying Michigan would rather have kiner than Pryor. Kiner is a nice back but he isn't as good as Pryor. He was like plan D for OSU?
For a group that likes to float academic superiority, Michigan fans are really dumb.
7 pm. Will be a nice break from my Ozark binging
Savings...maybe some cocaine...black market coronavirus tests.
BG has Kamar in. Just a matter of him going public with his commitment. I don't think they are slowing him down. Sounds like he has already committed at this point.
Really the only one of their top targets they missed on was Hancock. My guess is they get the guys they want now and chase grimes.
Running back stable of sermon, chambers, Crowley and Teague will be legit.
And another need is filled by quality.
Look no further than number 1.
It's full unless Kaleb leaves.
Correct. I think it is safe to assume Kaleb won't be back. Would be nice though.
Seems all the concerns about Gaffney before he got to OSU were true.

Osu now can bring in another PG. Win win for everyone.
Well it is now seeing he is going pro per 247.
This team is going to be Uber athletic flush with wings. Could see a totally different style.
Will provide great leadership and is really diverse if he can stay healthy.
He might be taking Duke seriously but not sure how serious duke is about him
Spindler going to ND would be the big kick in the balls for them.
Zo rumor has been out there for a bit. Him being "sick" for the last five weeks of the season and nowhere to be found fueled the fire that something is not right. If he stays great. But I will be shocked if he does.
Kind of feel that way also. NCAA will clear him immediately for Iowa or Iowa State.
Wesson is gone so that opens up a door for Towns. Would still need someone else to leave in order to bring in another point guard.