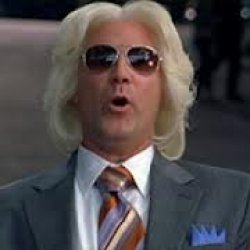 actionstanleyjackson
---
Columbus (via Lakeland, Florida)
Member since 30 January 2013 | Blog
Ohio State Class of 1997, nickname "Songbird of the South", still hoping for a Silver Spoons reunion
Favorites
SPORTS MOMENT: Rushing the field after Ohio State defeated Michigan in 2002
COLLEGE FOOTBALL PLAYER: Stanley Jackson
COLLEGE BASKETBALL PLAYER: Evan Turner
NFL TEAM: Dallas Cowboys
NHL TEAM: Tampa Bay Lightning
NBA TEAM: Boston Celtics
MLB TEAM: Cincinnati Reds
SOCCER TEAM: Arsenal
Recent Activity
Whateves....heard it all before
Don't care where or how...get him on the damn field
Rebuild is going to take some time...gotta start getting quality Ohio guys to stay home
Tiffany Thompson has been proven to be a liar
Excited about the depth...Jones, Browning, Harrison, Borland,etc. Biggest concern is keeping Booker and Hilliard healthy and on the field for the entire season.
Biggest concern is that he has suffered a major injury the past two seasons. I don't think they pull the offer, but it is a concern.
Shouldn't smoke weed before getting tested before by the CFP...
Flash back to Kentucky and WSU...refs were less than special down the stretch
Why is it OSU always has to play Wisconsin on the road?
Someone say Hookers?
Saying he will most likely play safety at OSU. should not impact them
For a class that was said to be tight on spots, things are opening up some. Hooker is a take as well as Pope next week.
Might be some guys leaving to open up these spots. Anyway... welcome to the fold Hooker part 2
Just awful. Meteora got my nephew through some dark times when his father left. I really enjoyed LP...very said today
Looking like Ohio State is going to have to look outside the state for 2018. Maybe they grab Cohill.
Maybe "Ambassador" Elliott needs to get his ass down to Texas and get control of his son.
As a cowboys fan this pisses me off. They are set up for a real run but zeke can't stop from being a world class jackass
Not sure why he needed a gun at a waterpark. Really bad decision
Barton Simmons is a fucking tool. Period. He did this last year to OSU to ensure Bama got their #1 spot. Dumped Wyatt Davis and company.
From 247's own damn reports...Cox, Banks and Gill were the tits at the opening. Why did they name Gill the #1 back and dump him? Yet Justin Shorter had a good week and zoomed up the charts..
Tried getting U2 tickets in Cleveland..was on the minute they went on sale. They were gone. Was lucky they added a show in Indy. Had better luck.
Going to see the Foo Fighters in Cincy in October. Got onto ticketmaster the minute the went on sale for the presale. Took me like an hour to get a a pair. It is frustrating trying to get concert tickets.
It means that they are offering a shitload of kids but they haven't seen any of those come to fruition. Never said they were not working hard. They are just in a tough situation having to fill half a team in a year,