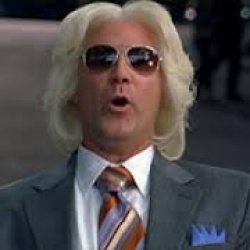 actionstanleyjackson
---
Columbus (via Lakeland, Florida)
MEMBER SINCE January 30, 2013
Ohio State Class of 1997, nickname "Songbird of the South", still hoping for a Silver Spoons reunion
Favorites
SPORTS MOMENT: Rushing the field after Ohio State defeated Michigan in 2002
COLLEGE FOOTBALL PLAYER: Stanley Jackson
COLLEGE BASKETBALL PLAYER: Evan Turner
NFL TEAM: Dallas Cowboys
NHL TEAM: Tampa Bay Lightning
NBA TEAM: Boston Celtics
MLB TEAM: Cincinnati Reds
SOCCER TEAM: Arsenal
Recent Activity
Some times Freedom to choose can equate to being irresponsible and selfish.
People wear seatbelts. Do they throw their false civil liberty outrage around because it is mandatory?

No different here. Masking up slows the spread so we all can hopefully get back to enjoying the things we love. That means sports, concerts, school for our kids, weddings, vacations, movies and of course saving the most vulnerable people in our communities.

I have my doubts official or any visits to campus ever happen. I could see OSU getting one or two more of their top tier targets and then filling the class out with in state kids. Or they just stand pat.
PAC 12 officially following the Big Ten. Next will be the ACC.
I'm not sure the schedule is going to look anything like it is now. I expect a real shake up.
I can tell you my son's high school is going through things like nothing has happened. Coaches are not paying attention to any of the requirements. I'm not sure they even are taking the virus seriously.

During season they want kids tested before each game? How are they paying for this? And test results take days to get back. I just don't see how this is going to work.
ACC and pac 12 will be next. That will force the sec and big 12 to do the same thing. Big ten is getting out ahead of this as they usually do.
It's going to be a road game to balance the schedule. My guess is it will be Purdue. I
Please wear one. We all want to see OSU football this fall in some fashion
ACC and Notre dame will be next
Every conference is going to do it.
Wow. Big ten discussing front loading divisional games earlier in season. Seems OSU Michigan might not be in November
Wow. Big ten discussing front loading divisional games earlier in season. Seems OSU Michigan might not be in November
Fall is going to be miserable if there is no college football.
Not really. All conferences are going to be like the big ten. Big ten champ will still have a better schedule still better than the ACC, big 12 and pac 12
Best case scenario will be 10 conference games and no fans in the stands at all. Worst case is we don't have ball. I will crawl over broken glass for ball.
Don't think it is going to matter when every other conference follows suit.
They laid it out in the big ten press release.

Interesting points from just-concluded teleconference with @OSU_AD Gene Smith: The @bigten move to conference only games for fall sports including football gives the league flexibility in all kinds of ways, from perhaps moving games up in Sept, to postponing impromptu, etc.
What's Bama going to go when they have to cancel games with western school of music history and central tech for the blind?
Per Bruce Feldman:
SOURCE: ACC coaches have been told of a conference-only games plan (as @Brett_McMurphy reported). I'm told the coaches have not yet been told it's definite. ACC's tentative conference-only football plan as they've discussed would extend to include #NotreDame.
Gene smith just said he is no longer cautiously optimistic they will have a season and is very concerned it won't happen.
Every conference in America is going to follow suit.
Add one conference game to each team. Play 10 games. Start season beginning of October.
I expect one more conf. Game to be added to each team so everyone plays 10 conf. Games.