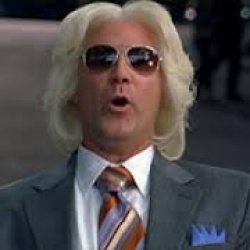 actionstanleyjackson
---
Columbus (via Lakeland, Florida)
MEMBER SINCE January 30, 2013
Ohio State Class of 1997, nickname "Songbird of the South", still hoping for a Silver Spoons reunion
Favorites
SPORTS MOMENT: Rushing the field after Ohio State defeated Michigan in 2002
COLLEGE FOOTBALL PLAYER: Stanley Jackson
COLLEGE BASKETBALL PLAYER: Evan Turner
NFL TEAM: Dallas Cowboys
NHL TEAM: Tampa Bay Lightning
NBA TEAM: Boston Celtics
MLB TEAM: Cincinnati Reds
SOCCER TEAM: Arsenal
Recent Activity
Word. Osu just killing it in their athletic department
This offseason is going to make or break it for Wesson. He needs to get in shape and become quicker.
-Like Washington and Mohammed. Both just need experience and need to get stronger. Better decision making will come with that.
-Young is a glue guy. Like his game a lot
-Ahreans needs to get stronger
-A. Wesson is a sixth man next season
-Ledee is just raw.
-Losing Woods and Jackson is addition by subtraction.
-Musa is just...I mean he is athletic but has very little skill or offensive production.
-3 guys coming in should be in the rotation for heavy minutes.
This will not get fixed this season. Just have to get this over with and look forward to next.
It is amazing this team has won 16 games at this point
Cannot be any worse than this garbage
Problem is that none of the issues are getting fixed. They are regressing. Offense gets worse every Game and turnovers just keep increasing.
Sad thing is when they played hard until the end and still lost by 18 points and scored 13 points in a half.
Juat shows how little talent they have. Maybe next year with an infusion of talent and experience it will help,
But this year is just toast.
13 points in 20 minutes of play. My god that is beyond pathetic.
I hope next season Hortmann plays the young kids. Carton needs to start from day one.
Today should not surprise anyone. They are a terrible team.
He really is. Play Washington and bench him.
From up 6 at the half to an 18 point loss.
13 points in a half of basketball
Absolutely nothing once again out of Woods.
Play for next season. This pitiful product needs to be put down like a dying dog.
12 points in a half of basketball is just pathetic.
Woods should never play another minute. Give it Washington.
Playing for next season. Nothing is going to get fixed with this roster. Not enough talent
Almost as many second half turnovers as points
This team is one of the worst offensive teams
5 free points for their master Izzo
Just almost unwatchable with the officials. They anticipate fouls and then call them.
Izzo's half time speech to the refs seems to have worked
Big ten refs are just inept
Yep. Wesson will pick up two more at the half
Glad to be up at the half but this is where Izzo's crying will result in Sparta in the bonus about three minute in
and here comes the offensive drought...