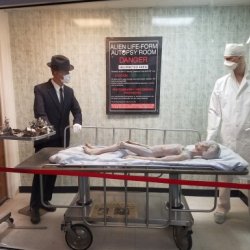 aboynamedtracy
---
Madison
MEMBER SINCE March 09, 2012
Favorites
SPORTS MOMENT: Holy Buckeye! there were tears in public
COLLEGE FOOTBALL PLAYER: Spielman
NFL TEAM: Steelers
NHL TEAM: yawns
NBA TEAM: yawns
MLB TEAM: yawns
Recent Activity
The sanctity of my morning has been tainted...
I'd like to see Mo C have a frank discussion with this kid sooner than later, no matter where he decides to go.
You're fucking crazy if you think he's anywhere near the announcer Keith Jackson was.
I thought it was an overly gratuitous, discombobulated mess. This video by an enormous Star Wars fan is spot on: https://youtu.be/GErIPKjwuDg
Sandwich artist or sandwich arsonist?
A joke. But fuck Clemson and win the damn thing regardless.
You're on crack, and I bet a lot more fans feel like I do. 'What happened to Chase Young?!' Did you even watch the game? Clemson has beaten no one... NO ONE. No way they are second.
JK by 94
"... and even lose." Fuck THIS / Fuck THAT.
Parents' house in Marietta, with an old friend joining us. Having my 'traditional' turkey nachos and a drink I highly recommend: Sailor Jerry spiced rum, Walnut Creek cider, a dash of cinnamon and a drop of (real) vanilla. Go Buckeyes!
Anyone suggesting I miss The Game would deservedly get a rousing Fuck Off. But no one I know would be so foolish. Don't tolerate bull shit.
666
Yeah, I wonder when I see these blowout predictions. It COULD happen, but I certainly don't expect it. Bucks will definitely need a better performance on offense than last week. I do predict a win, but by less than 2 scores, maybe closer.
23-20 good guys
True, along with us playing into their strength by trying to run when the passing game was WAY more effective. This was the first game of the year that had me scratching my head with the play calling.
Overall solid performance, 3 issues in increasing order of concern: Punting- inconsistent. Thankfully, not used a lot, but shanks at a higher rate than I'm used to. Short yardage running: not pounding it in from the 1 was maddening. But biggest concern of all was watching MLB missing tackles due to lack of athleticism. He's a leader, calls the D, but is obviously the least athletic member on D and it gets exposed.
I'm currently in a hotel about a 10 min ride from their stadium. Hotel has 50 channels, Big 10 Network ain't 1 of them. That's about as much hate as I can muster.
Truth, though Chug is a big winner too. Can't wait for him to toss a few td's in front of his home state school... who didn't offer him.
I'll be interested to see what percent of the stadium are Buckeyes. I'm jazzed to have a great seat and paid $60 for it. There were pretty decent seats for under $30. Wild.
34-10?! The hell you say? Entertaining as always, but that score...
I'd do that without blinking.
3 players deserve suspension, the 2 Steelers you named and Og... the Browns DL. But fucking Garrett... that shitbag should be done. Banned. And he should feel blessed he's not behind bars. Fuck that guy forever.
You are correct, and that's saying a lot.
Shit take
Bullshit. Garrett drives him into the ground long after the whistle