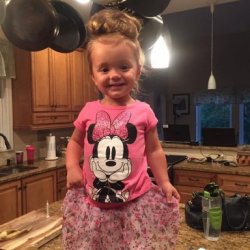 abnbuck14
---
Westerville, Ohio
MEMBER SINCE December 01, 2011
Favorites
NFL TEAM: Brownies
NHL TEAM: Jackets
MLB TEAM: Reds
Recent Activity
Fantastic read! You have done it again my friend.
IL,
Lots of retired military at DSCC, make sure you get an account for USAJOBs. If you are looking for something specific let me know, my wife who is in the reserves also works at DLA. Still have many friends out there so reach out when yo uare ready to transition.
Began my career with the 101st, 11 Bang Bang with the 3/187th. Decided I wanted more control over my life and decisions and went the ROTC route to gain my commission.
Started my commissioned life with the 82d in 91, 2/325 AIR White Falcons
Korea from 96-97
82d Forward Support Battalion from 98-2000
Generals Aide at TACOM in Detroit from 00-02
Command and General Staff College 02-03
Korea, 2ID Strike Brigade from 03-04
Straight out of Korea to Iraq 04-05, Ramadi area assigned to 1 and 2 MAR DIV.
06-09 Special Operations Command Central
09-12 Defense Logistics Agency in Columbus, Ohio
Retired now and loving life with my family in Westerville, Ohio.
If we are on that subject, it is ok (Hamilton) to flip after three schools as long it is to the good guys? MAC, Pitt, UK and then to OSU, guess he goes to PSYCH 101 as well?
I loved both National Champioship wins. What i loved about this year was on the biggest stage there are no controverisal calls. No team or fan base complaining about a pass interference, a hold that was not called, etc. This was total dominance and i love it!
Still have the upmost respect for the sweater vest! My kids will always be able to look back and remember the golden years of Tressel and Ohio State Football. I grew up watching Cooper lose every meaningful game played.
This will be avery difficult test for our Buckeyes, can we get out of the gate early and not dig ourselves a hole?
The staff at TSUN wil be good to great under Harbaugh, Durkin is the first piece. Harbzaugh proved at Stanford he understands how to win and will hire the coaches to help him succeed.
Can MSU hold back the Baylor bears? I want the BIG to perform well, but this is the game i am hoping does not get out of hand.
I root for any team playing against the SEC!
302, Dexter beat me by 8 seconds. New prediciton is 311