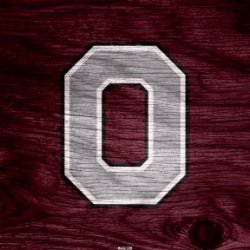 ab42beerman
MEMBER SINCE June 05, 2012
Favorites
COLLEGE FOOTBALL PLAYER: Ryan Shazier
COLLEGE BASKETBALL PLAYER: DeShaun Thomas
NFL TEAM: Cincinnati Bengals
MLB TEAM: Cincinnati Reds
Recent Activity
Thought Coop was a RS Soph???
Yeah, Keandre's a large mammal all the sudden.
DJ, I don't post a whole lot but read your column pretty much every day. You're a very talented writer and I'll miss your daily Skully. Best of luck in your new endeavor.
Beat me by a matter of seconds!
Got to be J.B. Shugarts. That man was so fast he always beat the snap.
As if I needed any more fuel to destroy every centipede I see.
Thanks for the kind words on Minster and the Oktoberfest, D.J. If I see you up there I'll buy you a jug.
Cool, nice find. I think Dale's going to be the source of a lot of conversation this week with measurables and the cannon of an arm. Hope he does well in interviews and throws an accurate ball.
I was replying to Buckeye Phi's post that mentioned being thin at safety. Agree we're stacked at LB.
Worley / McMillan / Booker IMO barring injuries. (knocks on wood)
Definitely a thin spot and worrisome. Could have sworn I read somewhere that one of the frosh CB's last year moved to safety and it may be a permanent switch. Drawing a blank right now...
I believe Baker's a Soph. by the way. He played special teams last year if I'm not mistaken.
Birm, FYI I think there's another roster correction that needs made. Keep up the great work, look forward to this column more than any other on the webz.
17 Arnette, Damon DB 6-0 191 SR Fort Lauderdale, Fla. (St. Thomas Aquinas)
Upvote for being a Minster alum.
I was in Conrad's a few years back with my wife before a game and Buck-I-Guy walks up to me and asked if I wanted his autograph. Laughed my ass off and said "hell no." He just gave me a dirty look and kept walking. We sat by Big Nut one game too. He seemed nice but to the surprise of nobody he was more interested in being a camera whore than what the Bucks were doing on the field.
Yeesh. Come on fellas, do better.
I'm sure Navy will have more success on the ground than most of us are thinking. As one who was in the stands when they came to the Shoe a few years back I'm fully expecting to be screaming at the TV a lot while Navy's on offense. Damn chop blocks...just hope none of our guys get hurt.
I think using the word overrated is way too kind for those no-talent ass clowns from Canada FWIW.
Best of luck in all future endeavors J.T.
Always an enjoyable read. Thanks Ramzy.
Those who stay will see fireworks.