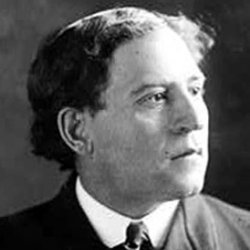 AAStagg
---
Rural Maryland (via Columbus, Ohio -- the heart of America)
MEMBER SINCE June 06, 2012
Been attending Buckeye games since 1954. College football is the greatest game ever invented. The NFL merely capitalized on the fame of the great college players it recruited to Play-for-Pay. Not anti-NFL really, just know that college teams are way more fun to watch and its players, way easier to cheer for.
Recent Activity
Big game Losses follow wherever Jimmy goes.
Thanks to limp-wristed president Drake, this man is no longer our coach.
A "Sooner" refers to the cheaters who jumped the gun before the Oklahoma land rush. They set out to claim free land SOONER than the honest folks who followed the rules. Then they planted their flags -- Baker Mayfield style -- and became permanent land owners. Lying, cheating and stealing come naturally to "Sooners".
Quite possibly the greatest all-around athlete in Ohio history. Jesse Owens, LeBron James and Hondo. We've lost an icon.
I hope we don't morph into a pseudo-Wolverine defense. They're the guys we beat every year.
The Buckeyes' QB run game isn't dead. It's wearing #18 on the sideline.
We're better at football. They're better at food. Let's just leave it at that.
When Haskins hits those long balls, the whole offense runs easier. Johnny Dixon reminds us how great it was when Devin Smith ran his deep routes to perfection. Really hard to believe there are three teams nationally who should be ranked ahead of the Buckeyes.
Pretend "journalists" running amok. It's time to research reporters' claims before acting on them. Taking careers-ruining action before having the facts is lunacy -- especially when your actions are based on the reports of "journalists" you've never even heard of.
Saunders is an old-fashioned Buckeye receiver. He catches everything thrown to him.
I remember Paul Warfield as one of the most graceful athletes I've ever seen. He was a powerful running back but he ran like a gazelle as a receiver and kick returner. Beautiful, beautiful player.
Kids like Higgins, with family experience in Ohio, usually come to love the Buckeyes. If your family has experienced Ohio State football, you're halfway to your final destination.
This makes the Pattersons officially a ONE-FAMILY. PIPELINE [ike the Borens].
Not sure why a loving parent would want their son to play anywhere else.
All-American human being.
We're gonna be pretty good.
Joe Thomas, this is indeed your house! Now we need to see your name up on the Heisman ring.
These 'Two-fer' sacks by Buckeye defensive ends against Penn State are priceless memories I'll take to my grave. The Joey Bosa double sack to end a game against this same school, coupled with Sam Hubbard's one-on-two havoc in the Penn State backfield, are hardwired into my memory bank. I am a happy old man this morning.
He knows what he's doing to his potential coaching staff -- the staff he's supposedly committed to -- when he does this. He must enjoy it. Let's move on.
Coach stays close to Special Teams so he can identify the true football players among his youngsters. That hit by Zeke, a relative unknown at the time, showed Urban that Zeke is a Baller with a capital B.
Rush 3 or 4, drop 7 or 8. Everyone will try quick passes on us -- our rush is strong as stink with 3 and unstoppable with 4. Five is way more than necessary.
On behalf of fat guys everywhere, let me just say, BB, you was robbed!!!
They've got the brawn, now give 'em the brains, Coach Stud.