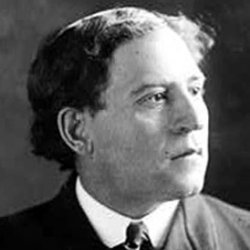 AAStagg
---
Rural Maryland (via Columbus, Ohio -- the heart of America)
Member since 06 June 2012 | Blog
Been attending Buckeye games since 1954. College football is the greatest game ever invented. The NFL merely capitalized on the fame of the great college players it recruited to Play-for-Pay. Not anti-NFL really, just know that college teams are way more fun to watch and its players, way easier to cheer for.
Recent Activity
Joe Thomas, this is indeed your house! Now we need to see your name up on the Heisman ring.
These 'Two-fer' sacks by Buckeye defensive ends against Penn State are priceless memories I'll take to my grave. The Joey Bosa double sack to end a game against this same school, coupled with Sam Hubbard's one-on-two havoc in the Penn State backfield, are hardwired into my memory bank. I am a happy old man this morning.
He knows what he's doing to his potential coaching staff -- the staff he's supposedly committed to -- when he does this. He must enjoy it. Let's move on.
Coach stays close to Special Teams so he can identify the true football players among his youngsters. That hit by Zeke, a relative unknown at the time, showed Urban that Zeke is a Baller with a capital B.
Rush 3 or 4, drop 7 or 8. Everyone will try quick passes on us -- our rush is strong as stink with 3 and unstoppable with 4. Five is way more than necessary.
On behalf of fat guys everywhere, let me just say, BB, you was robbed!!!
They've got the brawn, now give 'em the brains, Coach Stud.
Congrats to Owasso. Jenks is usually a powerhouse.
OSU football and OSU lacrosse are good for each other. When I told my friends in lacrosse-crazy Maryland that the OSU lacrosse team had games in Ohio Stadium with thousands and thousands of Spring game fans, their eyes bugged out. And getting great lacrosse players to switch to football seems to be working out pretty darn well too.
Easily the baddest dude in 8th grade.
Showing off that Engineering degree?
There is more common sense and common decency in the state of Ohio than in all the other 49 states combined. If you grew up there, as I did, you are truly blessed. If you moved away, as I did, I'll bet you kinda regret it. Bright lights and big cities have their charms, but they don't hold a candle to the Buckeye state. I'd trade all the Super Bowls our local NFL franchise has won for one more chance to watch Woody go for two.
I'm definitely listening to the technique part.
That's a good strategy, Brenton.
For those of us foolish enough to leave Ohio, these articles are terrific. Dayton has a lot to be proud of and every Ohioan is proud of Dayton. Go Bucks!
Kind of a low blow from that Miami guy Coach Kool. Has he seen Columbus waterslides???
He should audit Micky's course for a day or two. Nobody gets more out of teenaged man-boys than Marotti.
Another drama-addicted sports family shoots itself in the foot.
Rubino's is the best pizza in the world. I envy Pedon being back home on the mean streets of Bexley, Ohio.
Number 50 will be telling folks about that shot when his grandkids have kids.
Timing is everything in life, Carlton. You blew it.
It was a great recruiting class, that's for sure. But the message I take from this is DEVELOPED HERE.
Just watched two wounded warriors complete the Boston Marathon, neither had both legs, one carrying the American flag the entire way. Then I watched this. Wow! The power of discipline and hard work on full display. Beautiful human spirit.
It's not dark yet, but it's getting there.