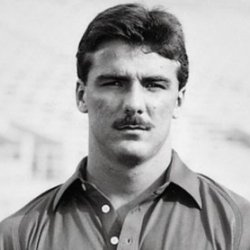 740Bucks
---
Member since 01 January 2014 | Blog
Favorites
SPORTS MOMENT: 2002 (and 2015) National Championships - SUCK ON THAT MICHIGAN!!
COLLEGE FOOTBALL PLAYER: Robert Landers
COLLEGE BASKETBALL PLAYER: Granville Waiters
NHL TEAM: CBJs
MLB TEAM: Cincinnati Reds
Recent Activity
Just my personal wish - but I'm hoping he is a "system" guy who recruits quality kids who can be developed over 3-4 seasons for a consistently competitive and experienced squad. It's the state of the game, but I'm not a fan of the one & done factories - and we are seeing that more and more over at the Shoe. Thad proved that Bball can be a winner (and hot ticket) at tOSU and I hope Holtman is the answer.
Could be a long season if #63 (T. Dummy) starts at right tackle.
I'm no coach, but I have to question his run-blocking & lateral mobility.
Also, (Unless he declares for the draft early)....
Northwestern degree >>>>>>>>>> MSU degree
"hard to believe talented #teens aren't flocking to a seven-loss Illinois squad coached by a guy who lost a Super Bowl a decade ago" Harbaugh doesn't coach Illinois?
I had to Google consternation.
Yellowjackets are orange... Who knew?
Ed Warriner O-line Coach > Ed Warriner OC
Disagree. McLaurin & Brown should get off the pot or get to the bench.
Brown's effort on that play is um... well not effort.
Evan Spencer just threw up in his mouth a little watching that video.
Thank You, Congratulations & Good Luck #8!
ZERO POINTS. I didn't see a team that was over-matched from a talent perspective - I saw a team that maybe wasn't completely prepared with a plan to give them a fighting chance. Plenty of blame to go around and at a school that expects to COMPETE for National Championships - a 31-0 domination proves the current pieces are not fitting. Obviously the line has had its well-documented issues, the play-calling has been suspect, the QB has regressed - but lets not forget the WR crew. Nothing even resembling a deep threat is a direct result of recruiting and player development. The threat of a deep ball opens up a lot of other options and takes some of the pressure off of the line, QB and running game.
Sure, its easy for us to have all the answers on the 11W forum - I'm not saying it was all on Tim Beck because the ultimate responsibility falls to Urban. Is he not responsible for what his coaches are doing & not doing? That being said, I still have faith in Urban to learn from the mistakes and get the right people in place to recruit and develop these young men to their full potential. This is just the first of a few moves (my guess) as Urban makes the necessary changes.
The wheel here doesn't need re-invented, the offense needs some fresh perspective (ala what Greg Schiano, and Chris Ash before him brought to the D).
Go Bucks!
If you have faith in the coachiing staff - then hopefully you believe that Urban & the coaches have better insight on these young men (and football, in general) than most everyone of us... if there was a better option I'm confident he'd be playing.
I mean we did make the playoffs, right?
This is great for Luke! Hate to see either of them go, but this is the business.
Shirt might say Bearcat - but he'll always be a true Buckeye!!
Good. You're either running an injured player on the field which makes you an even more questionable person than head coach or your taking practice reps away from the real starter.
I get the gamesmanship - but Harbaugh is douche of epic proportions.
Big talk from the dude who avoids contact!?
He is a good athlete but way over-hyped... just the product of a school that used to be relevant trying to pro_ote the_selves for a Heis_an. They cracked under the pressure of their only true road test.
I just hope the Silver Bullets are hearing and reading all their crap about hitting & hurting QBs.
As always though, the ga_e will be deter_ined by the line play & we haven't forgotten about ole' Kyle Kalis either... GO BUCKS!!!
...OK thats a pretty good one.
I hate it - but it is clever.
Can't decide which MSU game I hate most... 1998, 2013, or 2015 - they all hurt.
Eff Sparty!
Would rather them have Speight and be undefeated when they come to C-bus :(
...Sparty beat a pretty good team last year with b/u QBs. Hopefully that lesson was learned and no team is overlooked, especialy TTUN.
Malik Hooker is indeed a freak. He's almost always at the right place at the right time - incerdibly athletic - AND he comes up and lays the lumber!
He's going to make an NFL team VERY happy next year...
I hope the rest of ttun is getting full of themselves like Chase Winovich...
Glad you brought that up - that front 7 was GROSS!!
Do they still call themselves Linebacker U?
..probably buying books. Dummies!
..." He's okay with being dinged by people for suspending players against ULM and not Houston."
Sooooo the players were suspended for one game... and Coach gets to pick the game? I guess punishing players doesn't mean punishing the team (coach, school and boosters) in Norman?