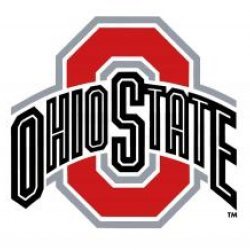 740buckeye
---
Zanesville, Ohio (via Cambridge, Ohio)
Member since 05 September 2012 | Blog
Favorites
SPORTS MOMENT: 2002 National Championship
2014 Big Ten Championship
2014 Sugar Bowl
2014 National Championship
COLLEGE FOOTBALL PLAYER: Troy Smith, Ted Ginn Jr., Chris Gamble, John Simon, James Laurinaitis, Andy Katzenmoyer, Joey Bosa
COLLEGE BASKETBALL PLAYER: Jared Sullinger, Aaron Craft, Michael Jordan, D'Angelo Russell
NFL TEAM: Cleveland Browns
NHL TEAM: Columbus Blue Jackets
NBA TEAM: Cleveland Cavaliers
MLB TEAM: Cincinnati Reds
Recent Activity
Also, in times like these I'm always comforted by the old adage, "Come to Ohio State, or lose to Ohio State"
Keith Williams seems like a real douche.
Haha, you're a couple years late bud. A lot of people seem to have it out for you on here, I'm just glad they haven't gotten us mixed up yet! Always glad to see another OSU fan from the area though, and it must just be the area, because I've pissed off my fair share of people as well.
Happy new year!
Thank you for compartmentalizing all of my anger issues for the night and putting them into a clear concise list with a rationale I certainly can't muster tonight.
Everything out of my mouth tonight has been a tirade of obscenities that would make R. Lee Ermey blush.
Here's to 2017.
Literally can't remember the last time I've been so fucking disgusted watching this team
Every offensive could should personally apologize to every single defensive player tonight after the game, right before they take a swift kick in the ass and find their own fucking way home. Urban had better realize that this is unacceptable for a top 25 team, let alone a top 4 team. I'm embarrassed and ashamed.
Thanks, I definitely agree and enjoyed your thoughtful response!
Now just imagine Coach Mick armed with a firehose while our skill players run ball drills, that would be some serious wet weather training.
I do think there's something to be said for training in the conditions you may encounter. Of course I don't know the full training regimen they utilize but I know the majority of it happens in the comfy confines of the WHAC.
Also agree that weather can work both ways as far as having a negative effect on the bigger guys in hot weather. There was an interesting tidbit about the family from Alaskan Bush People on Discovery about their bodies adapting to the cold and being able to withstand much colder temperatures with less clothing than your typical American, but at one point while the family was in Texas the kids had some serious health issues with being overheated, just because of their bodies adaptation to cold weather.
Thanks everyone for the input, solid thoughts all the way around. I wasn't really promoting it as an excuse for our lack of explosive offense due to cold weather, just throwing it out there as a possible correlation between the two, trying to identify an area that maybe they could improve or innovate with new training and/or technology to help give the home team any edge possible. Trust me when I say I get just as aggravated as the next guy with the lack of offensive output as the year goes on, and discussion for the sake of discussion is always fun, especially with the lack of football for these few weeks before the New Year's Eve shindig.
Also looking for some other plausible explanations for offensive struggles rather than the usual blaming it all on the OC's and/or Urban.
Although I do think Beck was a horrible hire for every reason other than his recruiting prowess in Texas. #FireBeck
Not necessarily going for that angle, but you do have to account for the fact that most B1G teams don't recruit nationally quite like we do, they're much more likely to pick up players from their state or at least within the B1G footprint.
I suppose I was focusing more on the offensive struggles as opposed to the defense which generally seems to be unaffected. Doing anything in the cold sucks, let alone getting tackled, running routes, or trying to catch a ball, but I also think kids who have grown up in the cold may be better suited for playing in the cold since their bodies have adapted to it over time.
I think of my relatives from Florida who dress like it's the dead of winter when it's 60 here and they're visiting while we're all still in shorts and t-shirts.
FINALLY!!!
BOOOOOOOOOOOOOOOOOOOOM!!!!!!!!
When did Pitt overtake us for the #1 class?
#FireFickell
I bought a John Deere S240 last year and couldn't be happier. It's only available through a dealer but it's basically an X300 mower on a 100 series frame. Has the same deck, Kawasaki engine, seat, and turf tires as the X300, but at a cheaper price.
wouldn't it be unfair to have Bosa and Lee on the same defense though?
Hamlin
Fuller
Hardman Jr.
you heard it here first!
a fan can dream, right? go big or go home. it's three days til signing day and we've got the closer and haskins, throw any and all realistic expectations out the window.
I guess depth is light on special teams
Why we would take him or Harrison before Bruce blows my mind. We don't need to reach on a 3* this late in the game if Bruce is sitting on standby or if you expect me to believe numbers will be tight next year. Go ahead and DV me but this feels like a waste of a scholly.
please save me your "... but these 15 3* players from the last decade ended up being good, actually!" We're all familiar.