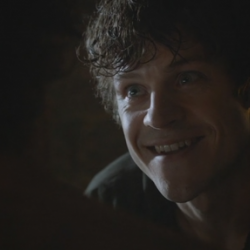 619nut
---
from Santee
Member since 16 October 2014 | Blog
Favorites
SPORTS MOMENT: music city miracle,
COLLEGE FOOTBALL PLAYER: eddie george
NFL TEAM: Titans
Recent Activity
UNC has a better graduate school than tOSU
You should have known who he was man, but.... I love the Happy Gilmore reference. Upvote lol
Thanks for the link to the Woody Hayes interview, God damn I love that man, Great football coach, better man.
I don't know why people are downvoting you for your opinion, one that I would think most buckeye fans agree with.
No one ever dies, you gotta kill of some of the good guys every once in awhile in order to induce a feeling of insecurity, to at least momentarily give the viewer a doubt about how the movie might end, there's no real feeling that the bad guys might win.
I'll give you Hela, she was a good bad guy or bad girl, but ultron? -_-
Ultron was not good, not even close.
You know I sound like an old man but im actuality 26 lol, and I'm just teasing you DJ....... but seriously though, never again, you're better than that.
"SABAN CLAPS BACK AT KING"
I immediately stopped reading this article when I saw you use this verbiage, please no...... never again.
Ugh these superhero team-up movies are so horrible, no character or plot development, they have all had horrible bad guys up this point as well.
YA! because coaches always start the right guy!
Sorry Texas is much, much higher than 20. Bogus study.
I think Jim Mcelwain was a pretty good OC at alabama (won two titles) and he was a WR and Qb position coach which would complement Warriner and Drevno's O-line background. This will be their best coaching staff under harbaugh. Inconjunction with the addition of Patterson, I fully expect them to be much better next year, maybe the best team of the Harbaugh era. I think we write them off at our own peril.
@mountain you should name him Sir Gregor
Normally when you have two backs its because you don't have one, tOSU has two very good backs so its like comparing apples and oranges.
It's not surprising that a dishwasher would appropriate my joke, couldn't even come up with one all on your own. Maybe this chart has some validity. Lol
I think he could be a star in the XFL
Nah they are all ok, any man who has some thick skin dgaf
I think Haskins is pretty good odds, hes the most likely to win the job, and will have a ton of talent around him. Normally the winner is a best Qb on a top ten team. Haskins will be on the shortlist.
Ya exactly, this is totally based on faulty assumptions. Income and job occupation is also based on age, for instance a surgeon might work as a dishwasher while he is college.
these numbers are so off, you do realize that genius iq is 132 right? thats the top 2 percent of the population. Secondly, Income and Iq are two totally different things, it does not take a rocket scientist to figure that out. Im guessing based on the fact that OP believed this chart that his/her occupation is a dishwasher?
you think this is baylor esque? I havent read the article yet.
I wonder if they will allow kneeling?
Haskins has a much better chance to win it all than dobbins
Ya he did seem to slight urban with that farm league comment.