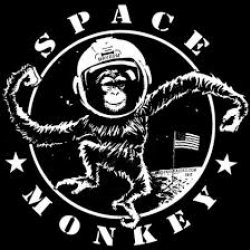 5pace-Monkey
---
MEMBER SINCE September 03, 2018
Recent Activity
Purely pissed off/ Anger.
There it is. Thanks for the pix Scooby. How the F do they miss that. Well of course they also missed the targeting call - until replay picked it up.
Why is no one talking about the KJ Hill drop in the endzone. Understand Dobbins drops were big, but Hill has to make that catch in the endzone. That's his main job. Catch the ball. It was a perfect pass by Fields and hit him right in the facemask. Oh by the way he can't blame the wind on this one.
What when it matters in useless regular season games next year. Only to have a 2nd string (New guy) blow 4-5 assignments to lose another game. Losing Wade sucked, but next man up. And if ur 2nd string, u need to be ready. He just wasn't ready, he blow that whole last Clemson Drive. He miss 3 assignments on that drive. Why even have him on the field? Hell give me a 3rd string dude, that can at least make 1 play.
Proctor basically gave away that last Clemson drive for a TD. He missed 3 assignments on that last Clemson Drive. I don't want to even bring up his miss assignment on the 2nd play of the game. Hate to be down on a our players, but my god that guy sucked.
100% agree. Not sure why ppl say our 2nd string are world beaters. Their not. Last 2 games, when they dbl teamed Chase, didn't see many (1st team) d-line step up. Was Smith named call more than once. Harrison (even though he is a Freshman) hasn't done much against top level teams. Hamilton and Cornell are good, but where has Landers been?
You can bet Clemson will look to limit the Predator by double and triple teaming him. That's okay. His dominance should allow for the emergence of other players up front.
This is the problem I see with this. Last few games teams have found out a way to block Chase, and you would hope that this will free up our other guys to wreck havoc. I just didn't see this. Hamilton has been the only one that got pressure . ZH has been MIA, what happened to Smith???? Has he played???? Not much pressure from the other side of the line.
Not sure why everyone is thinking he will be the co-DC , and not just the secondary coach. You would think that Larry would get a shot at the co-DC/DL line coach, Mattison stays as co-DC, Al stays as the LB coach, and Barnes stays as the assistant secondary coach/ST coach.
There has been some rumors that Titans are not happy with the direction of the team, so who knows what will happen with Vrabel, and if Vrabel is gone, so is Coombs. That means he will give a good thought of coming back, since he is out of a job.
I kind of agree with you on this. Always liked Joe and wished him the best. But that speech was a C in my book. Respect for him thanking OSU and LSU, shout out to Mick was nice, but crying every 15 seconds was a little too much.
More distractions for the playoffs. Wonderful. Happy for Jeff, but man, can't pick a worst time to do it.
It's not only Clemson that concerns me, but all these awards and distractions that might bite us in the ass. I hope it doesn't, but I can't get that 06 team situation vs UF out of my head. Troy Smith parting up and getting fat, Everyone claiming they are the best team, yada, yada, yada, and then a big FU from Urban and the Gators.
I am glad for each individual and think they all deserve these awards, but will these trips and parties, and etc be a distraction or will these guys be focused come gametime.
Can u say that everything is going PSU way.
Come on WTF everyone knew that was coming
Why is all our passing plays 10 second long plays. WTF
WTF is wrong with our players today. Seriously banks.
Have to say that was great play by Werner on 2nd down
Feel a little bit better now
No push from our Oline in the 2nd qrt
Stopping the run right now
Our Oline is playing like shit. There is pressure on Fields almost every play
Need a turnover here to change the momentum
This fucking 18.5 spread killed us. To much hype and praise for our team. Not liking it.