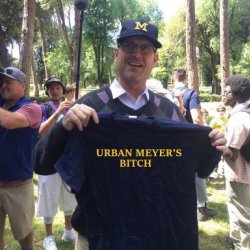 58Buckeye
---
Dunedin, Florida (via Youngstown, Ohio)
MEMBER SINCE February 01, 2016
Recent Activity
If they don't throw is anymore, they will just be running up the score.
That was a fumble (3 steps) for a TD!
They should have done it again the clock was running
Good job took their lunch money
Come on D go take their lunch money.
Most under rated comment of the day.
MGO board loosing their minds. LOL!
Wisky fat boys getting gassed