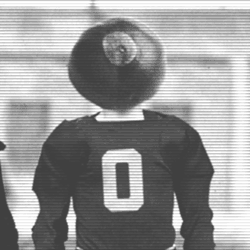 4cornersbuck
---
Member since 16 April 2014 | Blog
Recent Activity
His FT shooting improved last year but the rest of his game didn't.
ZZZZZZZZZZZZZZZZZZZZZZzzzzzzzzzzzzzzzzzzzzzzzzzz
We need to prove we can beat Dayton first.
Chad's commit won't have any effect on 2015 recruits as Chad will be long gone when the '15 kids arrive.
Where else could he transfer to and have both a chance at starting AND playing for a NC?
Just think how useful he will be when we meet Bama in the NC playoffs.
A former player who has a tree in the grove when asked how anyone could find his tree said "It's the one with the biggest nuts".
It was the days when the NC game was not on national TV. What a shame.
How does Tucker recruit so many good Euros for the team?
How does the incoming class look for next season? Any immediate help?