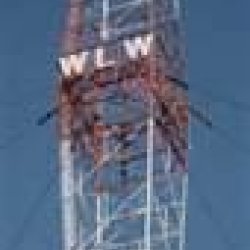 45OH4IO
---
Member since 27 September 2012 | Blog
Favorites
COLLEGE FOOTBALL PLAYER: Jalin Marshall. One redshirt = one year 'til Doomsday.
NFL TEAM: Panthers & Cardinals
NHL TEAM: Hurricanes
NBA TEAM: Hawks
MLB TEAM: Braves & Red Sox
SOCCER TEAM: Meh...
Recent Activity
Heisman front runner right there. Just give her the damn trophy already.
LOL. This is something I would totally do when I was 18 (if I actually had talent and was ever recruited by anyone, ever).
But now that I'm 30+, I just shake my head and yell at the kids to get off my lawn.
I miss hard hits. I miss defense. I miss tackling. Hate all the flags and the infinite rules.
Transitioned to to soccer because if I'm going to watch a sport where contact is discouraged, I'll watch the sport with the least commercials.
He sounds like a leprechaun whenever I hear him talk. He's a high talker (Seinfeld reference). But I just love the way he chases everything. He's like an attack dog!
Drinkwater is a sweet last name. I considered it. Also considered Schlupp just b/c that name sounds hilarious. Like "who's that guy?" "Aw, he's just a schlupp."
Go Foxes! Had to order my Vardy shirt from England b/c no one sells them here! Totally worth it now.
Here's my solution:
Spring Forward at noon on Monday. Nobody likes Mondays. Let's make one Monday one hour shorter. You brake for lunch and bam! 25% of you afternoon shift is over (if you get off at 5).
Fall Back on a Friday night. Make it a national holiday. You are out partying and having a good time when "Oh, no. I'm going to be so tired for my kid's soccer game in the morning." But wait! You have a magical extra hour of sleep headed your way! Fall back Friday for everyone!
You're welcome, America.
I'm excited about strictly enforcing the ineligible receiver rule. I can't stand it when I see a run fake and pass and the center is five yards downfield blocking before the throw. Terrible!
LOL. My immediate first thought.
I defyantly think wee as a socyity depend far two much on spellcheck.
"You can ask the bottle, but don't ask me" is my new go-to quote whenever I'm in trouble at home, work or with the police. Great quote Saban!
UM v PSU is a good appetizer for the Bucks game.
I'll keep an eye on Clemson at the 3:30 time slot while watching the S&G.
I'll pass the time with Bulldogs v. Bullberts from 7-8 pm until the BXII Separation Saturday. Those two games are gonna wear out the 'PREV' button on my remote. I will purposefully be ignoring NBC and the FigThing Irish.
If I'm feeling especially masochistic, I'll gorge myself on Cal v Cardinal even though I'll be sick of the 1,678,980,543 FanDuel commercials by then. Watching football: It's kinda like eating too much on Thanksgiving. You just can't stop!
Can't wait!
They gotta be careful blitzing guys auto when the back/TE stays in. A good O coordinator will do delayed releases on the backside of play action and that could lead to some busted coverages. I think Mich does that for a lot of yards.
I always root for the underdog when it comes to knee surgery.
Give DJ a break he has an infinite amount of keys to stroke here!

I actually think Braxton's balance can get even better! I saw him run a deep route where he was off-balance making the cut and it caused him to miss time his jump for the ball. I don't think we've seen the best of him yet.
Did you guys read the comment section of the Deadspin article? Talk about brutal. People are flexing their internet muscles all over Penn State right now.
Doesn't OSU care about their players knees? Why do they keep scheduling service academies?
Sounds like he should coach a chess team. Checkmate suckas!

Arsenal are fun to watch, but Wenger looks like a vampire. I wish The Emirates was a louder venue. That team deserves more noise.
You know what the best thing about the EPL and soccer is??? NO COMMERCIALS!!! (except halftime, and c'mon we all need a pee break)
Exactly why I picked Leicester! I still haven't found a top tier team to root for, but Leicester's run at the end of last year was epic. Like, screaming at the TV with excitement epic!

Lets go Leicester!
Can't wait for 745 tomorrow AM!
Mark May. At least SEC football is watchable (sometimes....with the mute button on).