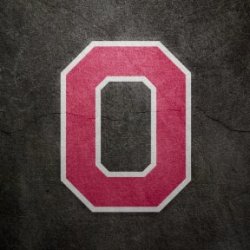 419Buck
---
MEMBER SINCE January 01, 2017
Recent Activity
Sorry to see him go but we always reload in the RB position.
Next man up!
Dude, been there. Lost my father in September of 2016 and jumped into fatherhood with the birth of my daughter 3 weeks later. All while juggling a corporate management position (70 hours a week), a mortgage and infidelity with the mother of my child.
My best advice is to adopt a growth mindset - it's been a process for me the last couple of years but with practice and patience, I've found that cold showers, meditation (10-15 minutes a day) and an active lifestyle best combat depression. Podcasts like "Relationship Theory" with Tom Bilyeu and listening to life coaches like Corey Wayne will help with your mental state and communication with other people.
It's a process, so be in it for the long haul and you'll start to notice a compounded effect over time.
Washington will change this; getting Browning into the mix 100% healthy will solve our LB issues.
Basically a lock for us now that Fields has immediate eligibility.
As someone with years of experience in Pharma and AAS, this compound is very hard to purchase. Years ago, Obama passed a law making it almost impossible for companies to manufacture designer steroids without stiff penalties and legal action. These young men knew what they were getting themselves into. What Dabo said is passive-aggressive at best and the excuse of compounds like these being "accidentally" ingested is complete and utter BS.
These athletes purchased from a source and the source has access to underground labs. It's simple and illegal. These are HORMONES, not stimulants that affect your Adrenal Gland.
I honestly didn't see White playing over Pryor but that is a done deal now. Shows how underrated of a recruit he was in HS. Okudah, Wade and White are going to be impeccable next year. Methinks Browning will show his elite level of talent next season (if given opportunity).
Quality reps for him this upcoming season but junior year will be his breakout year.
Baldwin isn't even close to Fields. This is a done deal.
And I don't see Fields being around 2 years, lol.
Just want to see Browning dominate.
Wouldn't sleep on Babb, either. Would've made just as much of an impact that Olave did this year.
Cream of the crop with TTUN's coaching staff, IMO.
Methinks this is a foreshadowing of Harbaugh's exodus.
Was able to watch QB1, 2 and 3 a few months ago in practice. To me, there is an obvious seperation in maturity, decision-making abillity and agility b/w Martell and Baldwin. Fields is leaps and bounds ahead of him, as well.
Definitely made up for the Grimes loss with this one, plus more...
Indeed.
Bosa (Man) vs. Gary (Boy)
Gary actually killed it in HS, absolutely unstoppable. I think he digressed a bit at TTUN. Shows the difference in player development b/w tOSU and TTUN, IMO.
Long time to go until the season starts, what a great time to be a Buckeye!
Fields will be used as a recruiting tool.
PED use is everywhere now. So many different compounds it's hard to comprehend.
Fields chooses tOSU and Martell transfers..
Inb4 it happens
Will turn into another Ryan Shazier for us.
We're lucky we snagged him from FSU.
He's gone. Time for Martell to step up!
Top 3 for sure by the end of season - a lot of Football left to be played. Wouldn't be suprised to see Joey B on the board at some point, as well.
We need someone else to step up like KJ has. Bin Victor showed some great potential last week, as well.
Methinks injuries to our key players help reset motivation and hunger to push through post-season play (JT Barrett 14/15').
We're lucky we the depth to cover the loss.
Absolutely not, he'll be back stronger than ever.