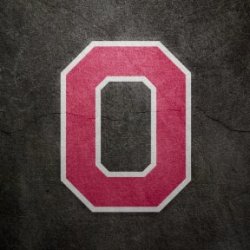 419Buck
---
MEMBER SINCE January 01, 2017
Recent Activity
Timing. Relationship with "friend" started before his freshman year, correct?
Think Williams could've been added to this list. Ceiling for him is sky high.
A definite injustice to the NCAA athlete, but there are some inconsistencies with this story. We'll secure exactly who the whistleblower is soon, but I don't have a good feeling when all is said and done.
Will gladly eat crow if this turns out to be an incorrect assumption, though.
Chugonov may be the most disrespected player on that team. Think he needs more credit, definitely passes the eye test and stats look solid.
In my 30 years of life, I'd say the 14' team comes close but no, they're firing on all cylinders. Just would like to see Baron Browning get more time.

02' natty team had more fight but we haven't seen this team challenged, yet. That will change soon.
Umm, no. Cowherd is either marginally correct or he's ludicrous. This is the latter.
Caught that too. Convenient Jones transfers out, as well. Story lines up perfect.
I think it's plausible to state that Zach Harrison may end up the same, if not better than Chase Young once it's all said and done.
Meh, this was under the lights at the Big House in the most shit conditions. Game would've been closer with better weather.
This shouldn't be a surprise to anyone who's followed recruiting the past 2-3 years.
Saving himself for the league, maybe? Just giving half of the output I'd expect. Olave is run in circles around him and Wilson has set the tone as a freshman.
Big House, under the lights, terrible weather conditions. Game would've been closer if weather conditions were better. Totally destroyed Notre Dame's passing game.
Anyone else notice KJ Hill not having the start he had last year at this time?
You could see we missed/needed Browning today. Looks like they lowered his snap count and rotated Borland in more, but he's a freak like Chase Young and we need him in there
Right. College football can be crazy.
Any given Saturday. Still wouldn't put much stock into this other than the BIG West being weaker than what everyone initially thought.
Better top-end speed than JK. Reminds me of Beanie back in the day.
Was it me or did his absence show on the field tonight?
Does TTUN have anyone on this list?
Would like to see Cooper get some legit stats from this update. Such a hard working dude. Chase Young will eat, regardless.
True, first thought was having him behind Teague next year.
Right, his tape looks good though. Better than I thought. Big body and top end speed. Interesting