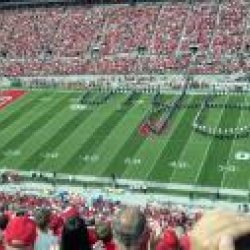 40eastbuckeye
---
Member since 15 November 2012 | Blog
Recent Activity
It is not going to connect.
I do not think Sammons projects as a DT being 6'8". Way too tall
Birm are you saying that Watts coming to ohio state has more to do with alford convincing others he is a take rather than the staff convincing watts
What is the word on Patrice Rene
Birm, is OSU considering hill at DB at all
Even if Gibson doesn't come to osu Haskins could still go elsewhere so you get the best you can for 2015 and the best you can for 2016.
I think it is more the case you don't worry about scaring off a 2016 kid with a 2015 player. There will still be an additional year to recruit Haskins that they don't have with Gibson
Is that more or less confident
Every year you see a number of underclassmen make a major impact at Alabama letting recruits know they can play early also they always have several early entries into the nfl draft opening up the depth chart
Any word on how hilliard and green did in the testing
If baker goes to Florida does the staff look at other possibilities or just see if they can hit a home run with someone like malik Jefferson
I think you have him mixed with Pittman who is from Ohio
Perkins is from Indiana
Secrant.com