3ydncloudofdust
---
from Youngstown
MEMBER SINCE July 12, 2012
Favorites
COLLEGE FOOTBALL PLAYER: A.J. Hawk
NFL TEAM: Chicago Bears
NHL TEAM: Chicago Blackhawks
Recent Activity
Like I didn't serve that one up....
Couldn't be better. Just got out of the pool. Having a drink. Just don't like BM. Simple.
Screw this punk. Several family and friends in the Yo that are Browns fans, and I've always had one eye them simply because. But I couldn't be happier I'm not. Needs to learn some humility and have some class.
I mean, do I expect JF to run? Sure. But I envision Coach Day utilizing the stable of receivers [TEs included] and really trying to build on what Dwayne was able to do. Reports are JF arm is as strong, if not stronger than DH...so I'm looking for the same downfield attack. We have the bodies. Not to mention JK, McCall, Master, _______. Justin will need to run, no doubt. But I'm hoping it's limited.
A few things. His health. He's 100% now. New coaches. Nothing kills talent or gets the most of some like coaching can. The Bullet. It sounds like he won't be on the field while the Bullet is "engaged".
Here's to Tuf and the return of the Silver Bullets.
Assistant coaches Kevin Wilson, Mike Yurcich, Jeff Hafley and possibly Matt Barnes will be in the booth during games, while the other coaches will be down on the field.
Wilson is a no brainer in the booth and even Yurcich....but Hafley being new to the group and Barnes....as a ST C. Realize he's the assistant DB C too but..idk. Guess we'll have to see how it plays out.
Right. Hartline made it a point a few weeks ago that he's the hardest working guy in the room
On another note, would have liked to see 67 get the Captains nod.
See video poker v World Series of Poker...
At the risk of giving the "recruit Ohio first!" folks an aneurism on this fine Monday morning,
I guess I'm that guy. But in fairness, I don't personally think "first" - just because I have a minor shrine to honor JPT. I just don't want Ohio kids overlooked. Tressel's mantra was "build a fence" - get the Ohio kids first. With Urban, I felt like he could care less about Ohio kids at all. Day feels like a happy medium so far. Either way here comes the 'beat the dead horse comment'....thankfully Pantoni stayed; he's invaluable.
Edit; one thing I will say, Urban was able to pull from the Queen City...and that's only getting better.
And to piggyback...w the strength of the interior DLine, Chase, Cooper, Tyreke, ______, should benefit.
Touché. Too true, but Walmart Wolverines are easily triggered - and too ignorant to figure it out, should that be the case.
I'll respectfully disagree on the D as a unit. I expect growing pains and some occasional one-offs, but I also believe these new coaches will take ownership and solidify this unit as a whole. Of course Defense is becoming more and more difficult to play, with flag-happy refs, protecting players well-being. That's fine as long as it's called evenly. Also, the dreaded injury word [fingers crossed as I type]....but we have a deep bench.
"Silver Bullets", "come out to plaaayyy!"
And I thought the "THE" trademark thing was stupid until I saw how much it bothered michigan fans. Now I'm on board completely. I now want to get one of the hats or the shirts just to really piss everyone off.
I just ordered a long sleeved t-shirt.
As they say, speed kills: and we got plenty of it. Let LJ's unit do their thing and the back 7 will take care of the rest. I expect growing pains and one-offs. But I also think the Silver Bullets will return!
As far as recruiting, and no disrespect to the coaches, this is where Pantoni is invaluable.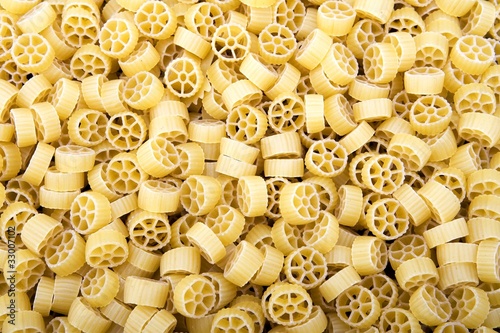 Baron must be working his butt off. He sure feels like an OLB to me and even he's said in the past, he's more comfortable there. Then thrown in the "one of the best cover LBs".... I'll have faith in our coaches....mainly because Al Washington comes off more like Denzel Washington.
You have to admit Gunnar has the name. Right up there with Johnny Utah and Shane Falco.
So LJ coaches drills in front of the media. Am I reading too much into this? Clearly it's something he's been doing, but it would seem it's a calculated move on his part. Where most want to keep their cards close to the vest, you could say there's benefits from this way as well.
Then again, he may just not give a crap!
If possible I love Fickell even more now. I can picture him saying that; intense, getting fired up. Meanwhile, Hairball continues to epitomize what it means to be a "*ichigan Man"
How about blue-green algae?
...and Colonel Sanders, before he went teets up!