3ydncloudofdust
---
from Youngstown
MEMBER SINCE July 12, 2012
Favorites
COLLEGE FOOTBALL PLAYER: A.J. Hawk
NFL TEAM: Chicago Bears
NHL TEAM: Chicago Blackhawks
Recent Activity
Hmmm. She not interested in "snake"?
So Fuller is a given and then we have the likes of Wade, Pryor, Wint and even Hooker and others, in the wings. I'll trust the "best 11" will be out there. I'm just hoping to see Proctor somewhere, sometime. Practically an embarrassment of riches.
Well, as usual, thanks for a great read Ramzy! As the saying goes, we don't rebuild, we reload.
It goes w/o saying, dominate *ichigan, and win the B1G West road or do not expect to be in the top 5. That said, as far as ranking Day - I say, let's revisit that come November.
Enjoyed the Chinese Zodiac link. Funny thing though, when I was 16 a HS school friend of mine family owned a Chinese restaurant in town. I worked there for a few weeks but don't remember them having the Zodiac placements. I do remember the sacks of rice the size of a tackling dummy though. Anyway, the Chinese may regard the Tiger as all powerful, but the Dragon is all powerful AND all knowing. And yet, for I am the Cock, I mean Rooster [clears throat].
Can't wait to see Malik [and Co.]. Couple Malik's experience/maturity w Washington's tutelage....hard not to get excited. Not to mention the leadership he can provide w several new faces on D.
Victor. Pulling for him as well. As they tell my nephew, "you can't teach height". If there ever was a breakout time for Ben...he could be a huge asset, especially in the red zone.
"So that's the expectation. Our expectation is to be different, to be the best in the room, be the best on the field, and all the time trying to be great.
Some of Hartline's secret sauce. Thanks. Glad he's on our side. By now I think we all agree this parade of WR recruits is no fluke - and not all cuz Day is HC either. And as always, pulling for C.J. When he's in, all he seems to do is get it done.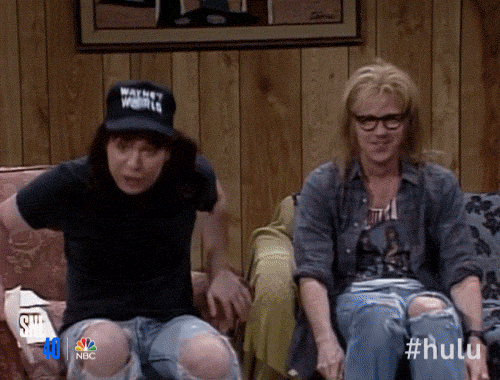 Exactly. Fight the one on front of you.
That said, I think Day is going to put up 70+ every chance he gets. I'm sure he wants to make his mark. He's already assembled a solid staff, and bagged some top recruits [the D side will come once this team hits the field]. I'd guess he wants nothing less or more, than a Natty in Year 1. Points matter. Have to blow teams like Florida Atlantic out - can't just sneak by...and you've got to put points up in the B1G. One resonating quality seems to come up in articles about him. Focus. He imparts that through this staff and team; no reason we can't run the table.
Edit; I do think Luke and the Cats come to play - but I also think we just have too many stallions. Those early ones have "hydrate" written all over them.
And along those lines;
Chase Winovich ... truck stop Fabio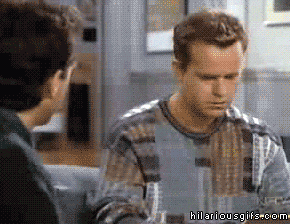 Valid point about the D recruiting. But when this revamped D lays the wood, the recruits will come [toes crossed while typing].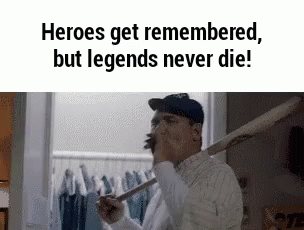 Even when Urban came and throughout his tenure, we often talked/compared Woody and Tressel w/him. They each have their place. Urban will never Die, but inevitably he can't coach forever. I believe Day can live up to Urban's recruiting prowess. Sure, he must win; but he's well on his way in my humble opinion. He's assembled a great staff and already had some great recruiting victories - my concern [for the future] is w the Transfer Portal.
Pennsylvania obviously isn't Georgia or Florida,
Maybe so. But north-eastern OH western PA have produced some of the greatest to have played/coached football at the highest levels. Tradition is as strong in this area of the country as any, if not the strongest. May not mean as much to the younger generation, but the "older" folks around here make sure to pass it on.
Edit; either way, great get for two of the younger, very bright stars of CFB coaching in Day and Hartline. We're lucky to have them.
It was either you're good at football or you're over here going to ttun"
Fixed
Boy. I went to Indy once - 29 years ago. I turned 21 the day of the race. It was quite a weekend but I can't recall anything to share that would help you. I also went to the inaugural Brickyard 400...once again, not much useful info. Have a great time!
Jagger LaRoe....feels like Johnny Utah meets Gambit.
Welcome aboard!
Ha. Yeah. To be fair, I don't even know him but by accounts, he's a great kid. There's some "debate" within about how his *ichigan offer came about. Michael Zordich is a cousin from the other side of Joey's family. I was told Michael had nothing to do w it and I was also told that he put Joey's tape under Hairball's nose day after day. Either way the kid, even though committed to tOSU to play baseball, really preferred to play football. While I hope for the best for him personally, the Buckeyes obviously come first.
That it is Edward!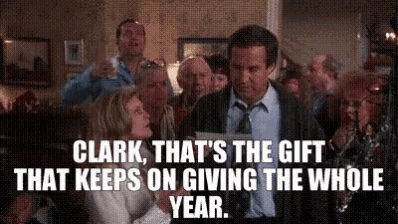 Heard that...but not quite over for me. Headed to Syracuse this morning. My nephew is receiving an advanced degree. I'll be reppin' the Bucks though, of course.
I've been using the term growing pains and I expect some but I also expect to see a couple 70+ pt games from this Buckeye team. I expect JK and K.J. to provide leadership and stability on that side of the ball and w a simplified, aggressive, fast D...well, I'm expecting some pts from them too - at least a solid takeaway margin. But as you say, expectation v reality....can't wait to see this team.
Both excited and anxious to see how this OLine comes together. Studs chance to really beat his chest. He was pretty instrumental in some high profile recruits, and I think we're relatively deep at OLine. Myers can easily be the next Rimmington winner. Show em what you got Studs!
Likes Causing Trouble...ZS that is.
Now, Del Boca Vista, ....
I was excited going into last season to see what Chase would do. But as you point w/o Bosa, everything changed. The only area I was critical of Chase was at times he'd over pursue, or be too aggressive and as a result, he would not seal the edge and leave guys like Werner exposed. We know he's there to get the QB, but when he can't he needs to shutdown the edge. Let's face it, he's going to be getting double teamed a lot this coming season.