3ydncloudofdust
---
from Youngstown
MEMBER SINCE July 12, 2012
Favorites
COLLEGE FOOTBALL PLAYER: A.J. Hawk
NFL TEAM: Chicago Bears
NHL TEAM: Chicago Blackhawks
Recent Activity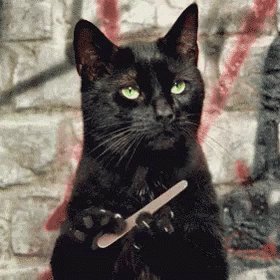 Crusader, not that it's a challenge but my female cat was 9.5 pounds and would do the same, as well as follow raccoons into sewers and even chased a Bobcat out of our yard. Yes. A bobcat. But she was also extremely sweet and loving.
I've had the unique pleasure of handling/working w many many animals - baby grizzly bear and a baby female African lion were highlights [and a few birds of prey] - they were both roughly 2 months old. Even at that age though; the power - you could feel.
Servals, savannahs and the like....their wild instincts remain. Animals like these aren't to be taken lightly. Much like Mike Tyson having those big cats at his property in Southington, Oh. - some 20 mins from me. Preservation is a must but live animals are not toys.
Day is starting to feel Saban-esque w/o being a dick.
I can watch it at home, but prefer sports bars
I am the complete opposite. I'd rather be locked down w no distractions. To each his own. Either way my cable doesn't proved BTN. The story is the cable co wants it in their basic package and BTN wants to be in a premium pkg. The bitch of it is the cable co is supposedly run by a Ped State grad.
Oh the possibilities...let's keep it simple.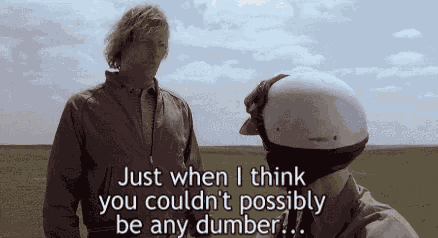 BIA = Likes Cliche' Titles
Really like the depth we have at Oline, and the fact the staff is confident in rotating where needed. We'll need it down the stretch. MSU gave them plenty of looks - which now seems like a good thing. I'd guess it made for some good tape, especially w the bye week.
Didn't know that. But only goes to show the gap between Day and Hairball, and good coaching. Avery can only get you so far....
Triple Lindy
Right. Clearly Day does the "heavy lifting" w Haskins, but now recruits also see the growth and effectiveness of Fields, + Yurcich [as JF eluded to him in his comments yesterday], and the fact Hartline is killing it w recruits [Fleming; clears throat]....point being, I don't care if Avery sells snake oil out of his station wagon. If it helps keep the parade of QB recruits coming, so be it.
Sounds promising in his comments above. Throw in Avery, Fields, and Day and there's already some common denominators.
Off the field, I try to be like a Drew Brees
This isn't a bad guy to emulate either. C.J. Stroud, come on down!
Just glad we came out of those days off w no players in the news.
"Played some depth". This has been great and IMO one thing that sets Day apart. The value in this may come in real handy later, if not sooner.
Lastly, I have to admit I whined some about the Friday game, but [maybe because of the bye] I can't wait for Friday. Excited to see our Bucks get back at it!
"I think Josh Myers is playing real good," Wilson said. "I mean, real good. Real good. He's playing good."
So what you're saying is....
Joking aside. Love the kid. He's a mauler. Myers = Rimmington.
which means he will get the first opportunity to be their starter.
Meaning there might be a better arm on the roster?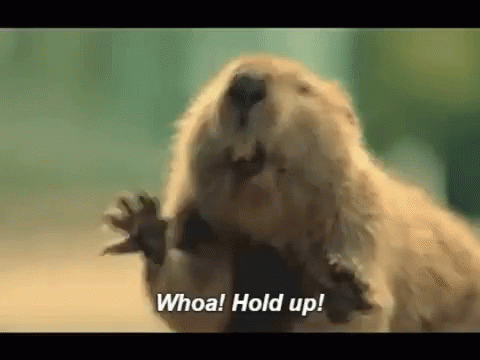 I agree in regards to the TEs. He'll, I think we all do. I mean really, w the guys we have a TE...lots of talent there; just not enough footballs. As far as H, I d say leave it alone. Fields is maturing every week, Dobbins is a strong as ever, and Master is a battering ram. If anything, I'd like to see more play-action / under C. Either way, I'll concede to Day/Wilson/Yurcich, and Staff
Will there continue to be an H-back in the future of Ohio State's offense? Day said the Buckeyes are looking to recruit the best players they possibly can, and will build their offense around those players
Day's comment from the updates article earlier....good enough for me.
Also, I can't help think of Dontre Wilson. Won't go as far to say square peg/round hole....but forcing [for lack of a better word] players into roles doesn't always work.

edit; plus I'd guess we all think Day is pretty innovate in regards to scheming an Offense.
Like to see our Bucks get off to a fast start, keeping up the momentum, and give our 1's a chance to sit come the 4th qtr.
Knowing you like I do, I assumed there was a reason.
Preface; iowa and I go way back...
No Cousineau in that group?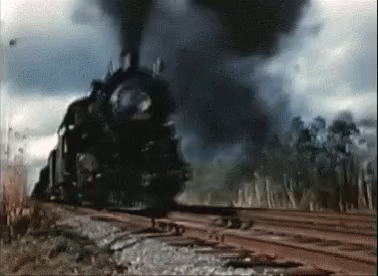 Top 4. All good. Win the one in front you....and the rest will work itself out.
True to a point. If you think back to how the OLine looked from week one to week two; it was light years. VS MSU though they gave us many looks. Brought guys up to the line showing blitz and backed them off - bringing pressure elsewhere. Ran stunts, etc. I'd guess [hope] there was plenty of film work.