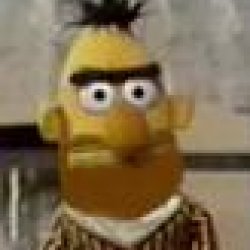 3GB
---
from Ashtabula, Ohio
Member since 05 June 2013 | Blog
Third Generation Buckeye. 10th member of my House to graduate from the finest University in the land. Rightful heir to the Throne.
Favorites
NFL TEAM: Cleveland Browns
NBA TEAM: Cleveland Cavaliers
MLB TEAM: Cleveland Indians
Recent Activity
Thunderstorms forecasted for Saturday? Nah, that's just "Big" Bob Landers rumbling into Madison
Born in '88 myself, #blessed
I wonder who sold them the tape...
JT can't profit off of his likeness but someone else is about to.
It's funny how something as simple as a bad angle can set off a chain reaction giving up a big play. Tyvis's missed tackle took Hubbard and Lee out of the play in a tumble, or else we would have seen Lee dragging Diamont to the ground 20 yards down the field instead of a 79 yard touchdown.
With Kyle Allen throwing him the ball :/
Got it, thanks for the details!
For some reason I thought that Thomas Holley was one that the staff backed off on later in his recruitment, rather than a miss
I love that it's just one long crescendo. Perfect for a season opening hype video.
The "H" is essentially the 3rd receiver position in this offense
100 black coffins for 100 four yard out routes on 100 Iowa third downs
*fire emoji* TORRANCE GIBSON *fire emoji*
Apple, Conley, Webb, Lattimore in that order
From what I've heard, TP fell on the sword for the school and his teammates because he refused to cooperate with the NCAA or rat on anyone and essentially had no choice but to leave.
Hard to be upset about much on the Dline with Bosa and Coop in the fold. Buckeyes will be just fine.
Money well spent. Tom's a great guy and a great coach.
Yeah well Buckeyedad is the cool parent anyway!
Glad this article was written. I had some similar thoughts after the season ended and guys like Curtis deserve a nice sendoff.

COMMENT 26 JAN 2015

One of the great things about winning a NC is looking back and remembering the good guys who deserved it and will always have a place in history.

Curtis Grant, National Champion™
A nice little bow on the best wrestling season in Ohio State history and one of the best wrasslin careers ever
In America, the land of free enterprise, one is able to start a business to help provide for their family... Unless you're governed by the iron fist of the NCAA.
I've been looking forward to this more than March Madness for weeks! Can't wait to watch Logie's quest for immortality and the chase for the squad National Championship!
On a side note, I'll be rooting for I-Mar as well. I work with his Uncle and he said that Isaiah's ascension to the top has been so fast that there are already whispers of him having a legit shot at being a four timer so there are a lot of nerves in that corner. I can't even imagine the pressure these dudes face to win at this level of competition.
Someone could make a Best False Starts of the National Championship Season video and I'd still watch it.
Just to echo what Birm has mentioned elsewhere, Weber's main recruiter/relationship was with Coombs and not Drayton. If it's true that Drayton didn't know and interview until today, it's hard to say he pulled the rug out from under anyone.
I assume "reboot his computer" is code for gathering more whispers to supply to his many birdies here at 11w