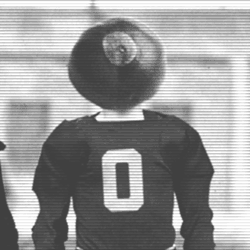 36buck
---
MEMBER SINCE December 01, 2012
Recent Activity
that's what you came up with?? my lord.
How much did each win? I saw it wasn't evenly split
he can recruit and they can't win crap. needs to change asap
root for scum? you are a fool.
We have won 50. Not 49. We won the 2010 game.
Article says Friday. Game is tonight.
Great coach. They don't get top 10 recruiting classes but he wins a lot.
you realize he's a sophomore in high school?
what if the school is full with 13 guys on scholarship? are you then allowed 14?
Most remembered for blocking 2 guys allowing Art to score v Michigan in 81
Best thing he did was help fuck um in the 73 vote!!!
As others noted. Hes from Champion. Due north of warren. Definitel pro HOF Harry Carson is only in because he played with LT in NY.
Came in as a prop 48 well north of 350. Left as the best DT in school history Would routinely move his man or two 4 yards backwards.
Ward? Has no offensive game.
With a qb that can actually throw it shouldn't be hard to improve
Sorry but no life long fan who commits to osu goes to scum.
never knew being a team was a bad thing
No surprise. Hope he's a penguin
No chance he ever plays again. Football is the least of his concerns.
In all sincerity thank you for putting in the opponents record. Now I have an idea of what kind of team we played.
The notion that a teams record isn't important is total nonsense. For as long back as I remember records have been in write ups. I have no idea how good a team is they play after your incomplete write ups. Bad writing.
For the 50th time. Basic sports writing is to put in BOTH teams records!!! You guys do a nice job of not doing that.
violate posting protocol? really? thanks but the day I worry about votes is the day I go see a shrink!!!