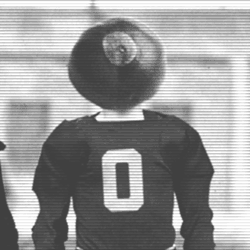 36buck
---
Member since 01 December 2012 | Blog
Recent Activity
Thiose 40 times have no relation to reality.
Verizon makes a great point.
Not nit picking. Just stating a fact to help him in the future. Jackson wants nothing to do with Massillon. Nor should they. THey are not related.
Stop being so damn sensitive. Better to be corrected than to continue to look stupid.
Tim, he is from Jackson twp. Has nothing to do with Massillon which is a city. Like Austintown twp and Youngstown. It's just a mailing address thing and how townships use the neighboring city in its governmental designation. But they are separate.
Noon is worst. Can't get anything done in morning or early afternoon and by 4 it's too late.
Hate waiting till 810 to start and end at 12. Too late
I like 330. Have all morning and early afternoon to get things done. And it's best to attend. Noon way to early and 8 way to late getting home.
Baseball needs a change. Been a dog for many years. Usually can't even sniff the tourney.
Baseball needs a change. Another bad year. No excuse when you're the only big boy in a large state.
Wendy give me the bat so I can bash your head right the fuck in.
Looks like Smith had him on his heels
Losing talent?? Bell? Really?
Saw him up close in hs. Had no business being offered.
Liked him for what? He wasn't even good in hs.
Cincy has 500 but is ahead of Illinois with more points????
cincy has done what since the early 60s playing crappy teams?
You mean he'll make his decision in the fall of this, not "next" year prior to his jr year. The fall of next year is his senior year.
Bell should never ever have been offered. He's not even mac caliber. Needs to move on and clear a spot. If Thad don't see that he's clueless.
Why play down south in only warm weather because when u get to the NFL many teams play in the cold??
If they do not win the big 10 tournament can they still get in the NCAA tournament?
Absolutely agree. PSU is back. To think last year is a fluke is foolish. Not saying they will be an equal of OSU but not far behind especially if he continues to recruit well which I see no reason he won't.
If you're really good you can run up the score. If not, you can't. I think we knew that
Can't stay healthy. Stop playing. Will be happy later.
Stump Clark Dixon Thompson slade are good guesses