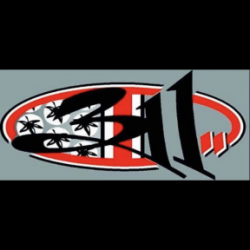 311 buckeye
---
MEMBER SINCE November 27, 2014
Recent Activity
Off topic, sorry, but I'm trying to get into it and debating if I should. Good or no?
Sorry, not sorry bammers.
He's crying we gotta worry
about everything
cuz all the buckeyes are coming
after me
Great game for the buckeye greats! Ginn also did the deed a few times getting out in front of Thomas for blocks. No dice in this game but proud to see the buckeyes representing.
Just got off work. No btn what's the simple breakdown? Please and thank you.
As one married to a redhead for 12 years this is true on that basis.
Funny thing is (if my math is correct) that would still leave Meyer at 7-6.
I don't know though. I was told there would be no math.
Why does LJ continue to get a pass? The whole defense has stunk. I'm asking an honest question. The d line hasn't been great either.
I debated posting this. I don't know what to say about it but I will say that I tend to agree with you. I lost my mother a few years ago to breast cancer. She was 55. The whole wearing pink thing is all well and good but who does it really benefit? Instead of buying a pink shirt or wristband donate the money to an actual cause.
From the angles we saw how they determined his elbow was in is highly questionable.
Jean Claude or Stephen Segal? Lol
Or they prefer ranch.
Agree with you on heat but the blue cheese is for the celery not the wing.
I'm happy for him but I can't root for either of these teams. I just can't.
It's a logistical nightmare trying to move there. My wife and I did the same thing and decided it's just too much.
Regarding food. It's almost always better to find the "holes" to eat at. We found a little place in Maui that had the best food. We're going back to Maui at the end of September and that little hole in the wall restaurant is one of the things we are looking forward too
If he did anything harmful to her then I'm as guilty as he is.
I'm a lurker. I keep quiet most of the time. I love some of the comments. Upvotes all around. Rarely (check it) downvote. I've read as much as I can and I still don't know. But I will say if I was Zach smith I don't blame him a bit. It's a crappy look but he's been put into a corner that he will never get out of.
What does that even mean?