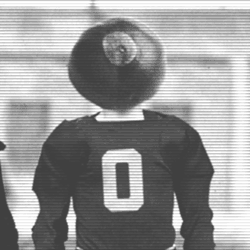 24falcon8
---
Member since 27 November 2013 | Blog
Recent Activity
What about Wesley Bridges? He seems to be getting a lot of love lately.
The picture up top is Camren Williams. Check out the bicep tattoo. Tommy does not have one.
And for those ask for a no-call, that is also ridiculous. I would lose game assignments if I did not have a call on that play.
I officiate both Varsity and Division III college basketball, so I might be able to give you an officials perspective on this play. This play is as close you as you get on a block/charge in a game. If you watch closely, you will see the lead official (on the baseline) in the middle of a rotation to the strong side of the play, making this call even harder to make. I've slowed this play down multiple times, and I honestly could not give you definitive call on this play.
The part that I do not like on this play is the crew's ability to match plays or in other terms, their consistency. On these type of close plays, officials try to match calls with similar plays earlier in the game, with the similar play being the Jabari Parker block/charge. Going back to the Jabari Parker block/charge play, that was a definitive block. The player slid in late and never had established legal guarding position.
For those that argue Boeheim shouldn't have been ejected, that is ridiculous. Any coach that runs onto the court, cussing out an official in the way that he did is an automatic ejection.
I officiated the kid over the summer in both Lexington and Cleveland. He's good player, but he is still getting used to his height. If he increase his athleticism, he can be very good.