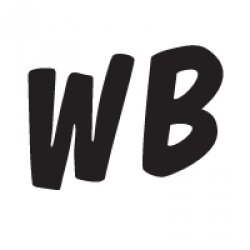 216ToThe614
---
Columbus (via Believeland)
MEMBER SINCE February 06, 2012
Graduate of The Ohio State University. TBDBITL Alumnus - 2012-2014. Lurker here since the beginning.
Favorites
SPORTS MOMENT: Curtis Samuel scoring in double overtime to beat TTUN
COLLEGE FOOTBALL PLAYER: Mike Doss
COLLEGE BASKETBALL PLAYER: David Lighty
NFL TEAM: Browns
NHL TEAM: Fire dat cannon
NBA TEAM: Cavaliers
MLB TEAM: Indians
SOCCER TEAM: No.
Recent Activity
Holy shit, the rundown is back. It's officially football season!
1) GFY for posting that picture on a Browns game thread. Troll.
2) I'll play. "OK" crimes are ones current players on the team have been charged with. Care to talk about Jarron Jones? Oh, worth mentioning that no current Browns player has been charged or convicted of a felony, and no current Browns player has been charged with ANYTHING in the past 2+ years except for OBJ for the locker room incident with the security guard after LSU won their title. Unfortunately, the Steelers and your "superior" culture cannot say the same. I'll enjoy seeing what you choose, thinking it matches up to the likes of Jones or Rapistberger.
Have fun choosing.
The offensive coaching staff really dropped the ball today. Out-maneuvered and always a step behind the Steeler's defensive coordinator.
I didn't grow up watching him play as I am too young, but I did grow up listening to him alongside Jon Miller for years on my TV and I've missed them both since they were moved off of coverage together. Even 77 is too young. Prayers for his family.
Bro he got hit as he was throwing lol
Baker looked as good as I've ever seen him on that last drive. I hope he can keep it up, the OL is doing the Lord's work today.
Yeah, I agree based on that one shot they showed before rushing off to commercial.
It was the first game of a season in which there were no preseason games and limited offseason camps, all while attempting to break in a new head coach, offensive system, defensive system, and starters all over the place. Oh, and it was on the road against one of the more established (meaning mostly the same starters and coaching staff), top 3 teams in the NFL on the road. Forgive me if I choose to overlook that game a bit. We will see what they are made of down this next stretch, the plethora of defensive injuries be damned.
After looking at their remaining schedule I see 7 games that should be likely wins, 3 toss-up games (2 vs Pitt and 1 vs Indy), and 2 likely losses (1 vs Baltimore and 1 vs Tenn). Obviously, this is subjective - but I think 10 wins should be the basement expectation based on 1) how they have looked thus far and 2) assuming they continue improving and adding back in injured players, especially on defense (and hopefully Chubb returns next week). They should be a wild card contender since I still highly doubt they can or will win the division, even with steady improvements.
This is fun. I like fun. Paying back the Yankees fans for what they did to our Tribe.
2) Tanner Morgan 3) Jack Coan (UW may have the best QB depth other than OSU with Mertz waiting in the wings).
I wouldn't limit that assessment to only sports journalism...
I think that both Wade and Davis, two captains, will return. It isn't too late.
I'm a huge Browns fan, and as currently constructed they have basically zero chance at the playoffs. I know they have injuries, but have you seen the defense? Sheesh. Hard to watch.
The Indians traded their 2nd best starting pitcher to the Padres
I disagree with that statement. As of right now, I consider Plesac to be the second-best starting pitcher in the rotation. Clevinger is constantly injured and has all sorts of off the field drama and issues. He basically talked his way out of Cleveland, and I'm not too upset to see him go. It is a bit disappointing that the Indians were unable to pull a top 20 type prospect from someone OR a guaranteed impact big bat in the outfield, but this was a solid trade for the Indians by getting rid of Greg Allen as well. Lots of pieces to move around now for the future and a couple of guys who will plug in immediately, such as Josh Naylor in LF.
The Brothers Karamazov - Dostoevsky. It's one of the best books ever written, and I glean more from it every time.
Edit - I have the P&V translation and I have found that to be the best one.
Must be nice to have a conference commissioner who advocates and fights for your conference and athletes.
I always appreciated how well Jim Delaney ran the conference and built it into what it was until a week ago while he was running things, but holy fuck I never imagined shit could go downhill so quickly with the wrong hire. We need to cut our losses and fire Warren immediately. The way he has handled this from the start has been a confusing, non-transparent bumbling mess. Bring in someone with a background with the conference and someone who will always fight and advocate for it as strongly as Delaney did.
BUCKEYE3M for B1G commissioner!
Not surprised by this decision from a guy who's close with Kamar Wilcoxson. Lol. I wish him the best.