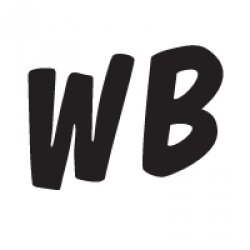 216ToThe614
---
Columbus (via Believeland)
MEMBER SINCE February 06, 2012
Graduate of The Ohio State University. TBDBITL Alumnus - 2012-2014. Lurker here since the beginning.
Favorites
SPORTS MOMENT: Curtis Samuel scoring in double overtime to beat TTUN
COLLEGE FOOTBALL PLAYER: Mike Doss
COLLEGE BASKETBALL PLAYER: David Lighty
NFL TEAM: Browns
NHL TEAM: Fire dat cannon
NBA TEAM: Cavaliers
MLB TEAM: Indians
SOCCER TEAM: No.
Recent Activity
BUCKEYE3M for B1G commissioner!
Not surprised by this decision from a guy who's close with Kamar Wilcoxson. Lol. I wish him the best.
But what does Bucksfan have to say about this?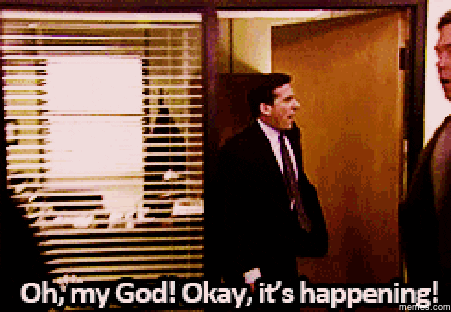 I'll call your Timmons with a Corn Elder.
That's silly that they didn't include those tickets in the package, although I suppose if there are almost more season ticket holders than there are seats in St John it makes sense. I wish that we could construct an arena with the exact court and bowl design of St John but with the amenities of the Schott...maybe in another 40 years when its time for another stadium we will finally get something like that. Winning cures all with attendance, it'll be nice to see some great teams again.
I'll never forget that day. I remember that in spite of how horrible the defense had been all year and how awful we had been with getting penalties there was a real sense of #disrespekt coming into The Game. I kept telling my good friend, who was also joined me for every home game in C deck at about the home north 40, that TTUN was just a bully who would get smashed when faced with a team who could stand up to them - and that's exactly what happened. The anger/frustration in the crowd was palpable during pregame, which honestly was one of the more electrifying crowd experiences I have ever been a part of. To this day I have never been to a home game where the students were more involved, and it's regrettable that no video seems to exist of the sound crew playing the instrumental from "Power" by Kanye West during a timeout because that crowd interaction was all-time epic. When that first play happened and Haskins kept the ball for 7/8 yards, I knew that a beatdown was coming despite my friend telling me I was nuts. As Ramzy said, aside from that implosion at the end of the first half where I suddenly had all of my negative 90's football flashbacks at once, the game was over with the blocked punt. Such a crazy, special game that I'll never forget - even the sun came out in the second half as if God himself were smiling upon Buckeye nation.
Unquestionably the worst officiated game I have ever seen, and yes that includes our most recent playoff game. But it also produced this wonderful gem:
Go Bucks, fuck Michigan.
I think they need that many games in the Schott because nowadays 12 people (6 of whom are knitting or reading books) show up to games in that mausoleum. It never was a college venue and it still isn't - the university built it to try to prevent Nationwide Arena from going up by providing the preeminent concert venue in the city...it didn't work and we've been stuck with it since. The Covelli Center has been a success for wrestling, volleyball, and gymnastics because it is a more intimate environment typical of college athletics experiences. St John was, is, and always will be a superior game setting for men's basketball, amenities be damned.
Switch Bennett with Hankins at 1 tech and that's an insane line. Gotta have the beef somewhere!
I'm just a little fatigued, of always seeing veiled racism in these comments over the slightest issue.
Ah yes, those who disagree with the actions of someone else are racists. Got it.
The point that is trying to be made by the "shut up and dribble" crowd isn't one of racism, it's resistance to the seemingly unstoppable creep of politics into all things. Yes, sadly even different methods of being against racism are things that have been hijacked by political actors in order to cudgel their opponents, and if you don't recognize that, you are either blind or holding the cudgel in your own hands.
No one wants "robots" to play for OSU or any of their other favorite teams - we all just want talented, good people who do good things and don't disgrace themselves or their team somehow. Evan Pryor seems like a great young man and I have no concerns about how he will carry himself as a Buckeye for the rest of his life, but I absolutely have concerns about the continued politicization of every single thing and the continued attacks on our guaranteed first amendment rights, as stated above by Weave77. As long as being a racist POS isn't being rewarded or promoted by any public organization, let people speak their minds and expose themselves as being wrong and hurtful - it gives shitty ideas a chance to be challenged in public discourse, and at worst identifies someone as bigoted and a fool.
I'm honestly not super against this. Social media is complete cancer.
Thank you for posting this, I think you are exactly right.
Henderson claimed in a now-deleted Instagram story that he ran a laser timed 4.12 40 at an OSU camp, but there's no way he wasn't joking. He's fast, but no one is that fast. The fastest Ted Ginn Jr. was ever clocked at was 4.22, which is also the NFL combine record.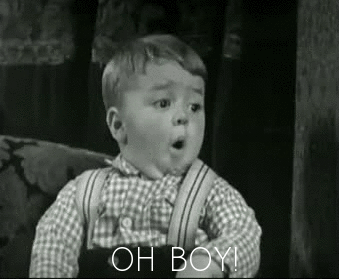 IIRC Garcia was 1a, with McCord being 1b.
Thanks to everyone who played, especially all the new players today on the last day! You all really made the difference! Great job recruiting, Westopher, and to the rest of the mod team.
Yeah, I think that's exactly what happened. It was just less likely to get Garcia's commitment and McCord wanted in.
Yup. Garcia was QB1, McCord QB2, and I don't think McCarthy was even QB3 because we turned down his attempted commitment.
That actually seems more likely.
Buckeye nation. Youll be able to see the duo a little early ... @TreveyonH15

— Evan Pryor (@evanpryor3) May 9, 2020
I'm surprised this hasn't been posted yet, but apparently Pryor and Henderson are confirming that they will be both enrolling early.