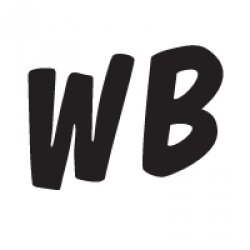 216ToThe614
---
Dublin (via Believeland)
MEMBER SINCE February 06, 2012
TBDBITL Alumnus - 2012-2014. Lurker here since right before Urban trashed us in early '07 (ugh).

Jon Waters will always be my director.
Favorites
SPORTS MOMENT: Curtis Samuel scoring in double overtime to beat TTUN
COLLEGE FOOTBALL PLAYER: Mike Doss
COLLEGE BASKETBALL PLAYER: David Lighty
NFL TEAM: Browns
NHL TEAM: Jack-it(s)
NBA TEAM: Cavaliers
MLB TEAM: Indians
SOCCER TEAM: No.
Recent Activity
"The temp is more up-tempo. Less huddle."
Did this make anyone else chuckle?
Lol, the soundtrack for a dunk contest was P.O.D.? Ok, Iowa
I'm excited we got Leroux but at the same time, I'll be even more excited once we have a single defensive commitment in this class.
No mention of Luke Farrell? He's back too!
Man, that 2015 class was such an outlier.
I'm pretty sure the guy who burned the OSU letters was Logan Tuley-Tillman, which made it even more hilarious when TTUN hired Warriner as he was the one who sent them - I'll be willing to bet that was an awkward first meeting. Kalis was the one who said, "I believe the Michigan-Ohio border is now open." and "There will be blood on the field and it won't be mine. Quote it, let them know."
That was my first OSU memory as well, and Eddie George became my first favorite Buckeye player that day.


Who will PFF anoint as the best B1G QB now that he's gone???
Holtmann gave that explanation for his technical with tongue in cheek. He absolutely meant to get that when he did, and doesn't want any sort of risk of a fine for explaining himself.
I grew up in the Cleveland area, and came to Columbus for school at OSU. So far I've stuck around too, so it still works!
I think that Jake Seibert is in for this class too, but the question will be if it's on scholarship from the start or if it's a grayshirt...
"You will not laugh, you will not cry! You will learn by the numbers - I will teach you!" - R.I.P. R. Lee Ermey.
They should go visit Iran and see their #1 fan.
I have depression and anxiety, plus we're close in age so I can relate. I've been to several psychologists, but for me, I realized that the only solution was from within. The way I've overcome it without any medication was to just GO. Don't think, but do. Get outside, see your friends, do things that you enjoy. Eleven Warriors is great but it's even better to see people you know physically out in the real world, so reach out to some of us if you're in the area and need someone to hang out with or talk to. I've found that once you get the snowball rolling downhill things take care of themselves, so the most important thing is just getting started each day and not rationalizing why you shouldn't do something. Keep putting one foot in front of the other, and it does get better as long as you keep moving forward. Go to bed on time and get up with the sun. Eat healthy food - it will make you feel better, as will regular exercise. I'm fortunate enough to have a dog, and pets are wonderful ways to put your focus elsewhere. Just try to care for yourself as you would someone else.
Is 9Route one of your sources? Also, what are your thoughts on Bucksfan changing his icon?
What is the meaning of life?
It's not like he was bad at football or anything.
Precisely. +1 to counter the DV