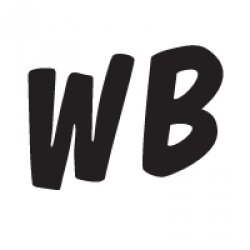 216ToThe614
---
Columbus (via Believeland)
MEMBER SINCE February 06, 2012
TBDBITL Alumnus - 2012-2014. Lurker here since the beginning.
Favorites
SPORTS MOMENT: Curtis Samuel scoring in double overtime to beat TTUN
COLLEGE FOOTBALL PLAYER: Mike Doss
COLLEGE BASKETBALL PLAYER: David Lighty
NFL TEAM: Browns
NHL TEAM: Fire dat cannon
NBA TEAM: Cavaliers
MLB TEAM: Indians
SOCCER TEAM: No.
Recent Activity
Tennessee hasnt had real success in close to 20 years.
Sighs in Browns fan.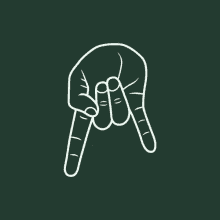 We are in the same tier as Bama and Clemson, but we have challenges that they don't. It is very difficult to win a title, as was evidenced a week ago, so owning the narrative and getting the benefit of the doubt is enormous. Bama and Clemson absolutely get that, whether it is because they are southern schools, or because of their past success, but the point is we should have been #1 this year and would be playing for a title right now, not to mention that we should have won our game easily anyways (but, you know, officiating). Bama especially benefits from this narrative boost, and more than once in the past 6 years has made the playoffs over us solely due to this. When you get a guaranteed chance every season it's a lot easier to rack up the titles, and that is the only difference between us and them. We could have had 4 more titles since 2012 (2012, 2015, 2017, 2018) if we had only had a chance to play. The winners of those titles instead - 2012/Bama, 2015/Bama, 2017/Bama, 2018/Clemson.
At 6-foot-4 and 308 pounds, he doesn't have the best length or prototypical tackle size
He has a 7-foot wingspan - I'd say that is adequate at 6'4 to be a tackle...as long as he can move his feet.
I wear my 2014 championship ring for every game the Buckeyes play. It's worked pretty well, and I didn't have it on for our last playoff game...sorry about that, I was traveling at the time.
Fuck Jackson Carman and his tool coach who hosted a satellite camp for TTUN. Carman is no better than the token TTUN fan who is only their fan in order to be "different", and I can't wait until 11w stops pasting his name all over the website. Why not run an article on the 35 players on our roster that we got and they didn't? Enough of this already.
I haven't wanted to see a player embarrassed this badly since Kyle Kalis' deflection. Go get 'em, Chase.
It's worth mentioning if anyone didn't know the story behind this scene - Harrison claimed he wasn't feeling well that day on the shoot, so instead of doing the choreographed swordfight with that guy he just took the gun out and shot him, and they rolled with it.
Art, you're the most metal commentator on here. Rock on \m/
I've got two more of my favorites below: one from The Silence of the Lambs and one from my all-time favorite movie Good Will Hunting
Joel is awesome, easily the best color guy/analyst in the business. Having him paired with Gus Johnson is a match made in heaven for football fans.
How about 3 Dane Sanzenbacher's?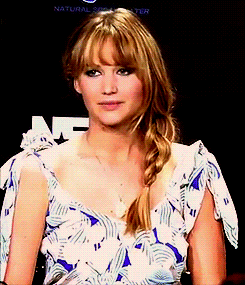 Those two LB's, their safeties, and their undersized DL has to have Dobbins and the Slobs licking their chops in film study. Their offense will be tough to stop but the more film of their games I watch the more I feel like turnovers and Fields taking sacks after 6 seconds in the pocket are the only ways we don't score every time we have the ball. If we can get two or three stops on defense it might be over, but I still see this being a 75-ish over/under type game.
I'm not AE, but it has been well known for a very long time now that we will not be recruiting him. The reason being that he was seeking payments for his services, and we moved on. The rumors as of yesterday were that he has already signed his LOI and it is for Oregon.
Can we trade our OOC game with Oregon for Utah instead next season? We can see if they really want that smoke (they don't).
Incredibly foolish move. I wish him the best but at the same time don't see any way how this is better than coming here for either party involved.
A decision that hurts both sides here. I don't know if this will ever make sense to me, but so be it. Next man up.
Paris Johnson Jr. Best player at the most important position in football (outside of QB)
I got you.
I spent nearly 3 years working at Michigan...

After spending 12 hours inside OSU yesterday I have one thought...

Michigan is way behind.

— tR. (@_TyRogers_) December 18, 2019
Everyone is in aside from Stroud, Phillips, and Martinez. About as uneventful as a signing day can be, considering the drama already occurred over the past few days. Here's hoping Stroud is in too - tune in to ESPNU in an hour.