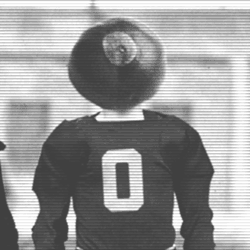 2009buckeye
---
MEMBER SINCE June 27, 2013
Recent Activity
It's 10:28 and that team up north still sucks
Over, he has been solid with the ball in his hand and his role is only going to expand. He is only a block away from taking it the distance multiple time. With eight touches and 100+ yards I don't see how he doesn't get 1000 yards.
100% agree and I'm surprised no one else has mentioned this fish yet. Not to mention they can grow well over the 200lb mark, and live over 100 years.
I like the idea of J.T. Red shirting this year. He will have UFM in his ear, grooming him to take over incase Braxton leaves early. He will also be able to learn first hand from Braxton which never hurts.