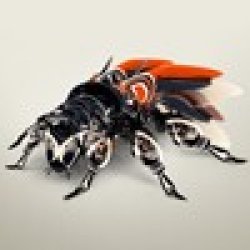 1MechEng
Toledo, Ohio (via Cleveland, Ohio)
MEMBER SINCE January 31, 2012
Favorites
SPORTS MOMENT: Winning the conference title in the 100 breaststroke in HS.
COLLEGE FOOTBALL PLAYER: Howard Teifke (OSU Football: OL/C - 1943 and 1946-48)
COLLEGE BASKETBALL PLAYER: Mark Titus
NFL TEAM: Browns
NHL TEAM: Toledo Walleye (not NHL, but still ...)
NBA TEAM: Cavaliers
MLB TEAM: Indians
SOCCER TEAM: Tottenham Hotspur
Recent Activity
Cam Martinez playing both ways as RB and DB?
Steele Chambers is the man, at least for the rest of Spring.
Zach Evans was dismissed from his HS team and released from his NLI by Georgia because of character issues. He's talented, but is he worth the headaches he'll likely cause?
Too bad Brian Snead F'd up here. He's a JuCo at Iowa Western CC.
Morgan Ellison (6'1", 228) from Pickerington is a JuCo as well: http://247sports.com/Player/Morgan-Ellison-88935/
For me, yes, it does include Party in the USA.
NPF is kind of obvious as he will get a starting nod at tackle. He'll use the reps to put himself in position for the draft ...
Nobody seems to be talking much about Josh Proctor. I think he'll step up big this year as our starting safety.
I don't know that I really hate any bands, but ones that get turned off when on the radio are:
Jimmy Buffett - I know people love him, but I just can't get into his stuff for some reason.
The Doors - No thanks.
"Newer" Green Day songs - Dookie was a decent album, but American Idiot was just their platform for pretentious political commentary. I don't like it during election season, and I really don't want it in my choice of music.
Recent "artists" like: Justin Beiber (general ass clown), Billie Eilish (very overrated, too dark/sinister with the IDGAF attitude, etc.), Dua Lipa (hot body, poor musician), Miley Cyrus (a human trainwreck), etc.
Anyone with a plethora of face tattoos like 6ix9ine, Lil Xan, etc. (Note: I am not as put off by Post Malone, but he still looks like a prison inmate)
K-Pop singers/groups like BTS, iKon, BigBang, etc.
Don't you want a receiver with "soft" hands?!
TTUN says "Hold my beer" ...
Not really a #hottake, IMO.
GB1966: No. We discussed this in an earlier thread about 40 times.
The difference between a 4.40 and a 4.60 is about 6 feet (yards) at the end of the dash. If a back's running a 4.70, then the difference between him and the guy running 4.4 is closer to 9 feet (3 yards). That's awfully significant in a "game of inches".
We feel bad for his girlfriend?!
If he's too big for LB, he's probably too big to be a RB. Just saying.
The thoughtful and methodical process that Cam and his parents detailed in the article should be the template used by most high school kids looking at colleges - athlete or not.
Met Coach Coombs at CMH one time. He told me he was on his way to Australia to look at a punter.
Cam Johnston?!?!
Wow. So completely wrong on your take. Not going to downvote you, because you're entitled to your opinion even if it's a bad hottake, but let's look at some facts:
The difference between a 4.40 40 yd dash and a 4.60 40 yd dash is almost 2 yards at the end of the dash.
As a WR, it's the difference between having a defender in your pocket, or being open by almost 2 yards on a 40 yard go route. As a RB, it's likely the difference between a nice gain and long TD run.
This is huge in football, where everything seems to be a game of inches. If you're a QB, which window is easier to hit? If you're a defender, which RB/WR do you want to cover?! As a LB, do you want to be a yard short when the back turns the corner on the outside?
I agree that the 40 time is but one of the areas that is to be considered (as is the shuttle, 10 yd time, etc.) when evaluating players, but top end speed is clearly important for most skill positions.
Milk Duds. All that chocolate and caramel ... yum.
Stoked about seeing Dragonforce (with opening acts Visions of Atlantis, Unleash the Archers, Hellandback, and Atomic Witch) at the Agora in Cleveland on March 17th. Snagged 4 tix for $50. Taking my teenage boys. Should be a pretty good show.

This list is assuming I get the artist while "in their prime" ...
Front: Rik Emmett from Triumph ($0)
Lead: Herman Li from Dragonforce - guitar virtuoso, see "Through the Fire and the Flames" ($0)
Rhythm: Sam Totman from Dragonforce - could be lead also??? ($0)
Bass: Bootsie Collins - don't know about his chemistry w/the rest of the lineup, but has flair for days. Bring the funk edge! ($0)
Drums: Topper Headon from The Clash - technical prowess, and a lyricist to boot ($0)
Bonus Keyboardist: Jordan Rudess from Dream Theater ($0)
Grand total - FREE!!!
I don't care which gender team wins, but here's my top choices:
Lacrosse
Swimming
Hockey
Track and Field / Cross Country
If you go back and watch that play featuring the spin move towards the end, you'll see #3 Michael Thomas throw a block that keeps a fast closing defender from catching him at about the 20 yd line.

Anyone with Sirius XM should tune in to Deep Tracks, ch. 27. All Rush Tribute yesterday and today ...
Zack - Thanks for making me chuckle! Always needed on a Monday morning!
in keeping my ears to the grindstone
A 'Malaphor' is an informal term for a mixture of two aphorisms, idioms, or clichés (such as "We'll burn that bridge when we come to it"). Also called an idiom blend. See the quoted example above ...
(Should be: Ear to the ground; nose to the grindstone).