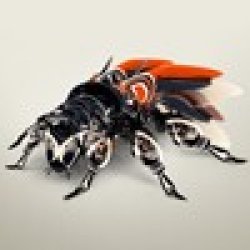 1MechEng
Toledo, Ohio (via Cleveland, Ohio)
MEMBER SINCE January 31, 2012
Favorites
SPORTS MOMENT: Winning the conference title in the 100 breaststroke in HS.
COLLEGE FOOTBALL PLAYER: Howard Teifke (OSU Football: OL/C - 1943 and 1946-48)
COLLEGE BASKETBALL PLAYER: Mark Titus
NFL TEAM: Browns
NHL TEAM: Toledo Walleye (not NHL, but still ...)
NBA TEAM: Cavaliers
MLB TEAM: Indians
SOCCER TEAM: Tottenham Hotspur
Recent Activity
Keep it close to OSU. Indy is fine.
I can't upvote this enough.
I coach HS Bowling, and had to miss the first half of the game. It's about the kids. The Game is a great rivalry, but in the end it is a spectator event. Not nearly as important as my (expected) participation in real life.
"On my honor, I will do my best to do my duty, to God and my Country, to obey the Scout Law, to help other people at all times ..."
Uh oh! I think we broke Blu.Fan with this win.

Probably a couple of reasons. Some have been covered above, like talent/recruiting. It might also have to do with the fact that the RPO'/Spread/WC/Air Raid offenses involve speedy players in space, and the plays help to create and utilize mismatches based on numbers advantages.
It might also have to do with the offensive scheme that TTUN runs as well. Their defense doesn't really see a lot of spread offense in daily practice because Jimmy prefers his TE's and FB's - more like smashmouth football.
Wait ... are you implying Beck was demoted only because he was a scapegoat?
Nothing better than waking up on a Monday morning after (another) big win in The Game. I'm having my snack while reading the 11W Skully and also checking out the schadenfreude on MGoBlog. It's just delicious!
455 Nope - was already taken
Let's try 493
6/7. I would kick the first XP when down 14.
I agree that this is a pretty big blow. The center is responsible for calling out all of the blocking assignments at the line. Against LJ's DL, this may not end well for the kitties ...
"Imagine how many yards after contact I could get if I was 6'-5", 265# ... "
This pic?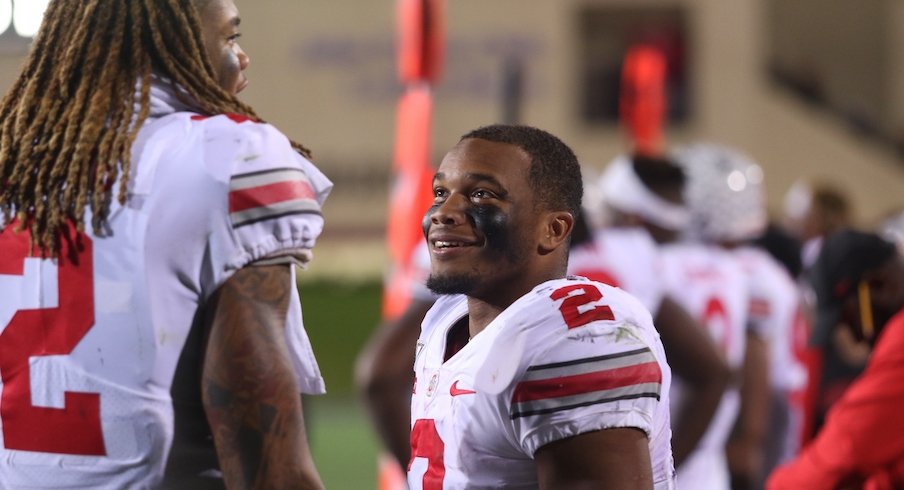 Drop Rutgers, and add Hawaii.
Because, who doesn't love an away game in Hawaii?!
If I'm James Franklin ...
HEISMAN, JK DOBBINS ISN'T IN THE RUNNING ANYMORE?
Isn't in the "running" anymore - is this an intentional pun?! LOL!
No, but there were 7 (of 14 games) games decided by a touchdown or less. So, in hindsight it "seems" like every game was close, because the close wins were more likely to stick in memory than a blowout of San Jose St.
No one has been talking about the potential O-Line matchup with PSU's SDE Yetur Gross-Matos. With the Buckeye tackles a little banged up, and Alabi injured, do the Bucks need to worry about his presence as much as PSU worries about Chase Young? How much do you think he will disrupt the passing game and Justin Fields' timing?
A couple of good/funny sports movies not mentioned: Balls of Fury, White Men Can't Jump, Tin Cup, Mr. 3000, Necessary Roughness, and my personal favorite - Kingpin.
Best fast food/fast casual food is Portillo's Italian Beef Sandwiches.
Intro Song: The first part of Hallowed Be Thy Name (Iron Maiden) or Eruption (Van Halen)
Dr. Pepper FTW
Most underrated player: Evan Spencer
I think there's a real possibility we hold Rutgers under 150 total yards. I'll say ~100 yards passing, most of it in the 3rd/4th quarter.
OSU covers: 70+ to 7. MVP is Harrison w/3 sacks.
Worried about this meet on the road vs. Pitt. Some good wrestlers going against some young Bucks.
Andy, is there any real worry of the Bucks losing this meet?
People have already mentioned Kirk and Hardemon. So I'll add some new ones:
I wonder if we would hate Kyle Kalis if he hadn't committed to TTUN in 2012? Kid was a good player out of St. Ed's in Lakewood. The whole interim coach thing kind of scared him north, though.
Jordan Hicks in 2010.
Tommy Kramer and Liam Eichenberg in 2016 would have been good offensive line additions.
Richard LeCounte III - imagine him and Wade in the same class.
Please correct the year on Urban's suspension from 2003 to 2018.