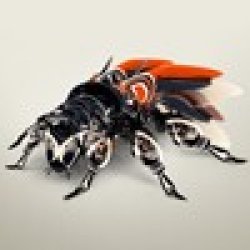 1MechEng
Toledo, Ohio (via Cleveland, Ohio)
MEMBER SINCE January 31, 2012
Favorites
SPORTS MOMENT: Winning the conference title in the 100 breaststroke in HS.
COLLEGE FOOTBALL PLAYER: Howard Teifke (OSU Football: OL/C - 1943 and 1946-48)
COLLEGE BASKETBALL PLAYER: Mark Titus
NFL TEAM: Browns
NHL TEAM: Toledo Walleye (not NHL, but still ...)
NBA TEAM: Cavaliers
MLB TEAM: Indians
SOCCER TEAM: Tottenham Hotspur
Recent Activity
Bull Durham
Caddyshack
Major League
Happy Gilmour
If this is true (I haven't checked to verify), it doesn't speak well to ​TTUN's player development, or the ability to recruit to fill the needs of their Off./Def. schemes.

The game is on now. Anyone who thinks Day can snap his fingers and be as good as Meyer is wrong. He can apparently pay recruits as well as Meyer, but can he organize and develop the way Meyer did? We'll start finding out this year or next year.

Harbaugh is right; his team is a lot closer than most people think.
Delusional thinking at best.
It might be tough to get rid of a contract-heavy 4x B1G COY (2002, 2004, 2009, 2015).
He's gone 162-104 (97-75 conf.), and has finished in the AP top 25 in 3 of the last 5 years.
BS Mechanical Engineering 1995
Is there a Raising Canes in the Stadium already? I don't remember seeing one. It would be a good addition.
For sandwiches, I'll go with pulled pork from City Q.
Summertime - DJ Jazzy Jeff and the Fresh Prince
All Summer Long - Kid Rock
Summer of '69 - Bryan Adams
Summer Song - Joe Satriani
Hot, Hot, Hot - Buster Poindexter
Very underrated song! Good choice!
Karen is not pleased to be associated with TTUN ...
Redhead Kingpin and the FBI - 3-2-1-Pump
Pat and Mick - Use it Up and Wear it Out
Gerardo - Rico Suave
Eddie Murphy - Party All the Time
E.U. - Da Butt
Paperboy - Ditty
EMF - Unbelievable
Patrick Swayze - She's Like The Wind
Haddaway - What is Love?
Tag Team - Whoomp! There It Is!
Duice - Dazzey Dukes

Sir Mix-a-lot had more than one hit, plus a bunch of other "cult" songs that remain popular.
Posse on Broadway was also a top 100 hit.
My Hooptie and Beepers weren't top 100, but most OG rap fans know these songs.
The NFL has become an RBBC (running back by committee) league for about the last 7-10 years. You have your "workhorse" back that is in for 1st and 2nd down, and then a 3rd down specialist who can pass protect or go catch passes from the backfield. New England has really perfected this approach using a bunch of guys over the last decade.
Having said that, RB won't be the dominant first round choice anymore if you can pick up 2 guys later in the draft to do the same job equally well.
Cam Martinez playing both ways as RB and DB?
Steele Chambers is the man, at least for the rest of Spring.
Zach Evans was dismissed from his HS team and released from his NLI by Georgia because of character issues. He's talented, but is he worth the headaches he'll likely cause?
Too bad Brian Snead F'd up here. He's a JuCo at Iowa Western CC.
Morgan Ellison (6'1", 228) from Pickerington is a JuCo as well: http://247sports.com/Player/Morgan-Ellison-88935/
For me, yes, it does include Party in the USA.
NPF is kind of obvious as he will get a starting nod at tackle. He'll use the reps to put himself in position for the draft ...
Nobody seems to be talking much about Josh Proctor. I think he'll step up big this year as our starting safety.
I don't know that I really hate any bands, but ones that get turned off when on the radio are:
Jimmy Buffett - I know people love him, but I just can't get into his stuff for some reason.
The Doors - No thanks.
"Newer" Green Day songs - Dookie was a decent album, but American Idiot was just their platform for pretentious political commentary. I don't like it during election season, and I really don't want it in my choice of music.
Recent "artists" like: Justin Beiber (general ass clown), Billie Eilish (very overrated, too dark/sinister with the IDGAF attitude, etc.), Dua Lipa (hot body, poor musician), Miley Cyrus (a human trainwreck), etc.
Anyone with a plethora of face tattoos like 6ix9ine, Lil Xan, etc. (Note: I am not as put off by Post Malone, but he still looks like a prison inmate)
K-Pop singers/groups like BTS, iKon, BigBang, etc.
Don't you want a receiver with "soft" hands?!
TTUN says "Hold my beer" ...
Not really a #hottake, IMO.
GB1966: No. We discussed this in an earlier thread about 40 times.
The difference between a 4.40 and a 4.60 is about 6 feet (yards) at the end of the dash. If a back's running a 4.70, then the difference between him and the guy running 4.4 is closer to 9 feet (3 yards). That's awfully significant in a "game of inches".