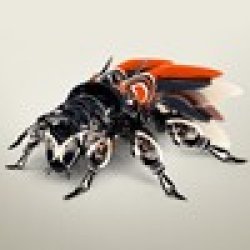 1MechEng
Toledo, Ohio (via Cleveland, Ohio)
Member since 31 January 2012 | Blog
Favorites
SPORTS MOMENT: Winning the conference title in the 100 breaststroke in HS.
COLLEGE FOOTBALL PLAYER: Howard Teifke (OSU Football: OL/C - 1943 and 1946-48)
COLLEGE BASKETBALL PLAYER: Mark Titus
NFL TEAM: Browns
NHL TEAM: Toledo Walleye (not NHL, but still ...)
NBA TEAM: Cavaliers
MLB TEAM: Indians
SOCCER TEAM: Tottenham Hotspur
Recent Activity
MoC would be proud of that stiffarm.
A jolly, candy-like button?
RIP Curt. You will be missed!
Conner injured his knee and had surgery this Spring. His status for the season is undetermined, but doesn't look good. (From his OSU Bio page).
Hoping he recovers quickly and fully.
S&C Coach Mick Marotti.
If it has to be a position coach or coordinator, I'll go with Tom Herman. He was able to get the offense to a high enough level to cover some of the defensive issues early in the UM era at OSU. He also opened up Texas as a fertile recruiting ground to us.
Hot Spurs!
I think they overperformed a little last season - pushing Chelsea to the end would have been a fairy tale at the start of the season (Man U., Man City!).
The offseason disgruntlement (is that a word?!) of Danny Rose may cause some issues, as will the extended schedule thanks to the UCL berth. The new stadium is hurting the budget for the Spurs, and have kept them out of the summer signings race.
I think they end up 4th this year, behind Man U., Man City, and Chelsea, and just ahead of Liverpool and Arsenal.
Interesting scenario:
Schiano takes HC position somewhere after the end of the season.
BoB is not renewed in Houston. New staff comes in and Vrabel is not retained.
Vrabel then replaces Schiano at OSU???
B93 - How about this?
"The O-Line created some wide open running lanes for Mike Weber ..."
What I got from that tweet - Hill likely got pinched for non-PED substances, and Ramzy's still awesome.
I really hope this is just a vicious rumor. If true, this would be pretty bad. Marotti's really indispensible to the success of this team.
Eleven Warriors CEO Kevin Harrish ...
Hey DJ - did you lose a bet to the intern or something?!
Hopefully Matthew Jones is one of those worthy of the trade in your eyes because that's essentially what OSU did here.
Remy doin work! Nice job (as usual!).
Wilson has never had any issues putting a capable (and potent) offense on the field, whether he was at Oklahoma or Indiana. The issue was always the (lack of) defense on those teams. With Schiano, LJ, and Coombs coaching the D, I don't expect those same problems.
It's time to cry "Havoc" and let slip the Dogs (Bucks?!) of War upon the CFB landscape ...
Chris Worley may have something to say about the list ...
Looks like a transfer may be in order for the young man. Best of luck on his next team, wherever that may be (US College/Europe/China?)
I think they are having issues with the chart. LOL. The class calculator for 2018 has them at ~ 212, which should be around 15th.
Andrew - Thanks for answering about the 2019 QB's.
I know Mathis performed well at the camps, but did not know if he had been extended an offer yet.
Also, I read somewhere that Nix was looking to make his own decisions, and that Auburn wasn't a given (article from Bill Kurelic, I think). Plus, Nix was on the visitors list for the TTUN game last year, so he's been to campus at least once.
I don't remember the verbal offer to 3* WR Antoine Green. Was/Is he a realistic probability? What do we know about him?