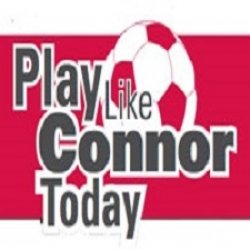 13THandSummit
from Yellow Springs
MEMBER SINCE February 12, 2013
Favorites
SPORTS MOMENT: Rushing the field after defeating scUM 42-39 in the game of the century. Still have a piece of the field in my freezer.
COLLEGE FOOTBALL PLAYER: James Laurinaitus
COLLEGE BASKETBALL PLAYER: Evan Turner
NHL TEAM: Columbus Blue Jackets
MLB TEAM: Cincinnati Reds
SOCCER TEAM: Columbus Crew
Recent Activity
Hopefully his helmet doesn't block any passing lanes in the future. Lol
Let me know when Jerry Jeudy, Tua, and Damien Harris transfer over with Gattis and then I'll start to worry.
The U seems like a good fit for him. I hope he balls out down there.
Not sure where he is right now, but I know he'll be in San Francisco in a few months making bank.
Instantly thought of Kareem Walker and his decision to flip from OSU to scUM. Here is video from a few months ago of RB coach Jay Harbaugh talking about the #4 ranked RB coming out of high school and his developement. Walker is now enrolled at Fort Scott Community College. Wonder if he regrets that decision.
https://www.cbssports.com/college-football/video/how-kareem-walker-is-looking-for-michigan/
I wish it was the case that buying the crew would be equivalent to buying a video game for Marky Mark, but he simply does not have the money to do it on his own. He could be a minority owner, but buying the team outright would take over half of his net-worth. He appears too smart to make that kind of commitment to a sports franchise which are risky investments at best.
This Garrett Wilson kid must be REALLY good.
Wow, that will be some show when Zach Smith is literally burned at the stake in public for being accused of beating his wife (which he probably did).
Yes, Fickell found diamonds in the rough with Powell and Lee, but would they really have formed into diamonds if they weren't paired with Bosa, Bell, Apple, Lattimore, Bennett, Booker, Conley, Spence, etc? He can bring in complimentary pieces but not champion winners.
This might be a stupid question, but why is he being projected as a guard and not a tackle?
Which new staff member has the most to prove to you on the recruiting trail and why?
Mr. Steele, as an alumni of The Ohio State University I feel like I can speak for our football staff and offer you a chance to play at our prestigious program.
Glad to hear he is beating his health problems. Expected nothing less, but you never know.
Imagine if you were a new Pepsi rep and your boss sent you out to get new clients by showcasing the five best drinks you were a part of while with coca-cola. Would the new client want to work with you or see what coke was doing without you? I think that is 5e point of the article.
Pryor could be our defensive MVP next year. I would be shocked if Wint made it interesting at that position. My gut tells me Burrow will transfer and that is a shame. He could have been an amazing Buckeye. Good luck to all and may the best man win.
Texas A&M have had two QB's drafted in the first round in the last five years. Arkansas have had a fourth round and a sixth round during that same time. Could be a factor.
"Too much sauce" is generally not a reference to anything except looking good. Not sure about the syringe though.
Probably not and I would be more than okay that. I would rather have a roster that is loaded with seniors and juniors that were once high schoolers we were all hoping to land years ago.
90+ catches, 1750+ yards, and 25+ TD's in one season? I understand how they found room in this class for a 4th WR.
Always a good one, but even more relevant with this announcement.