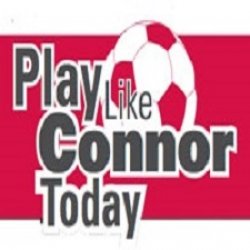 13THandSummit
from Yellow Springs
Member since 12 February 2013 | Blog
Favorites
SPORTS MOMENT: Rushing the field after defeating scUM 42-39 in the game of the century. Still have a piece of the field in my freezer.
COLLEGE FOOTBALL PLAYER: James Laurinaitus
COLLEGE BASKETBALL PLAYER: Evan Turner
NHL TEAM: Columbus Blue Jackets
MLB TEAM: Cincinnati Reds
SOCCER TEAM: Columbus Crew
Recent Activity
Maybe you should tweet him and find out for sure.
Tennessee fans would lose their minds if a local stud with the last name "Knox" chose Ohio State over them.
You think all bla... oh wow, he does.
Neither would the one WR on the field.
Any info on the TV schedule? ESPNU doesn't have anything listed for any of the days and google isn't finding anything either. The official website doesn't have any info either.
Thanks for the info. Another little correction: it should say "a handful of 4-star" not "5-star" for PSU.
I also think something needs to change. Your overall class grade shouldn't go down if you're in need of a punter and/or kicker and get one of the best in the country.
I know he'll probably end up as our #1 safety, but I would like to see what Hooker could do on the offensive side.
Agreed. I like seeing points put on the board, but I love wondering if the opposition will be held to under 100 yards total in a game.
How hard is it to block someone on Twitter? I have a hard time feeling bad for people when they are a click away from ending a minor annoyance.
Let's be honest. If he went to ND or TN he would never lose to Ohio state because they would never have a shot to play us.
We also don't learn anything from Kenny G and Braxton battling in the circle drill, but that is fun to watch. I'm guessing this drill is done towards the end to hype everyone up and not to actually test their skills.
Sam McGuffie had some moves until he stepped into the shoe.
Was just about to comment about him. Much worse four year contributor than Ross.
With jokes like that you must be a fungi to hang around.
... and Harbaugh just hired the mom of a petroleum engineer expert.
Are you implying #37 is Texas tech and the end zone is tOSU?
Altidore is averaging a goal per game this season. This Crew team is special though. Can't wait to see them at every home game and in Orlando in late July.
Notes:
Decided to combine the recruits from every upcoming class. Most outside of the 2016 class won't set a decision date any time soon, but I thought it would make sense to combine them instead of creating a new thread for each class.
Added Elijah Stove.
Changed Barrow's decision day from the Under Armour game to possibly after the OSU spring game.
Changed Hammond's decision date.
Boom. Welcome to the family Terrell Hall.
Researched every player offered so far. A lot of them I couldn't find info on, but its a start.
Good stuff. I was going to finish for the day by getting through the offensive linemen, but I'll get those in too. Thanks.
Saivon Smith off the board. Still working on a ton of updates.
Done editing the format for the most part. From here on out, every update should be about when a recruit is deciding or when they have made a decision.