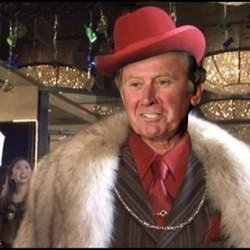 11UrbzAndSpices
---
Parts Unknown
MEMBER SINCE June 23, 2014
Opinions. Sarcasm. Pop culture references.
Recent Activity
Scholarship offered?
BOOOOOOOOOOOOOOOOOOM
I've seen multiple players with their mouthpieces out at the snap of the ball, WHAT ABOUT PLAYER SAFETY!?
Does the Alamo Dome make anyone else think of the 2004 Alamo Bowl? Especially Ted Ginn lining up everywhere and Nooooooge just kicking field goals.
Crazy that 105.7 has gone through like 5 changes in the past 5 years. Hard rock, classic rock, alt rock, sports, back to rock?
Ugh, had to counter the DV but I find them insufferable most of the time. They go off on tangents and talk about things they know nothing about all too often
That's simply not true, they have three scholarship QBs and at least one walk on QB (I see one on the official roster and thought there were two last year).
And if we were to be down to our 4th string QB, well it's next man up and if he doesn't perform then we don't deserve a spot in the playoffs. Oh well.
Aaron Craft is a daddy*
<3
Love
Cincinnati
Talent
.....wait, did I do that right? I've been lacking on my 11W activity
As of now, Justin Fields cannot play football for OSU. Baldwin would be the starter. That's all.
I just posted something like this in the skully. As of this moment, Baldwin is QB1. 9 months ago you would have scoffed if someone said that to you!
If we had a game today, who would start? Matt Baldwin? Chumbawumba? Or Justin Fields who hasn't had a single practice yet? Haha
How many from Bama?? I feel like I saw 10 underclassmen.
My exact thoughts, I'm sure people will love to point out people like Isiah Price had issues, but we've also had 3 consecutive 1st time centers who garnered high honors.
Depends, does he get on the mic and trash the town that he's in? Does he pull tights when he pins? Does he kick the opponent between the legs when the ref isn't looking?
And your offense goes from a near 50/50 balance to 67% of your yards coming from your passing game and also from 31 pass attempts/42 rushing to 40/40 (based on 2017 to 2018)
Thanks!
"Like I said, 4.6 for Dobbins in 2018 is a head-scratcher" Is it though?
I'm going to go out on a limb here and say *disdain.
Why is poached italicized? I don't understand the sarcasm
Ha, I can't believe you actually put his face on there
I've been looking around at colleges, USC is definitely off the table
Ugh, Ryan Day goes right in line with CIA which would have been the winning caption but wouldn't make sense