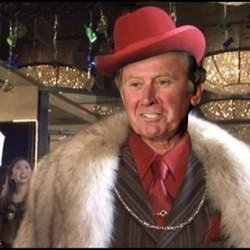 11UrbzAndSpices
Parts Unknown
MEMBER SINCE June 23, 2014
Opinions. Sarcasm. Pop culture references.
I coach middle school football and lift heavy things, since I reference each quite often.
Recent Activity
Thanks, I know I'm not the biggest BasketBucks fan, but I barely remember this.
Hat tip to whomever made a forum post about this a few days ago. I thought that post said it was a heart issue that would require a few months of observation, but I don't remember exactly.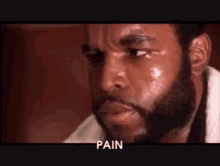 I don't know, OSU fans cheered pretty loud that one year when they finally got to set off the cannon.
Yeah, not gonna lie, I have no idea who this is.
The only way to judge how good a conference is inter-conference play, which isn't happening this year. The SEC doesn't have the narrative to fall back on of "yeah, they're 1-3, but they beat Boston College and lost 3 SEC games cuz the SEC is so tough and the ACC is weak!"
Panicked when I thought you meant John L. Smith
Need a gif of Tressel riding a four wheeler to the ring right stat now.
Well, three SEC games might get postponed this week so it's a little serious.
I'm glad that your third comment in about six months was just to be sarcastic towards me haha. UV to counter the DV.
Am I the only person who has never heard of The Spring League?
I think the QB group is a tad low. Having a fifth year senior who started at an SEC school isn't that large of a drop off (yes, Justin Fields is the number one or two QB in college, but if Hoak steps in I'm not concerned), then he's followed by four and five star freshmen? Experience might be a concern, but not talent.
I'm not saying that Kevin doesn't even lift, but....
four glute-hamstring benches.
BOOOOOOOM
Lol did you see that ref just punch the UNC coach in the dick?
every week
That's what worries me more, a week where no whoopass is opened because of cancellations.
https://www.elevenwarriors.com/the-big-ten/2020/09/116947/minnesota-wide-receiver-rashod-bateman-will-be-back-to-play-this-fall-but-penn-state-linebacker-micah-parsons-wont
Good call, I knew there was at least one big name in the NFL but couldn't remember any.
Culataholic literally just put together a list of the greatest tag team finishers of all time, The Doomsday Device was obviously number one.
Well, a lot of wrestlers from the 80s have met early deaths, I'll let you draw your own conclusions as to why.
Right, usually when you see a name like that with two consonants, you say the first letter by itself and then read the rest as normal. I can't think of any other examples except for Mbaku from Black Panther where it's "em-baku."
I thought this was a "FIRST!" comment that was halfway down the comment section and I was very confused.
If Fields turns reaches six, he'd join Haskins (twice), J.T. Barrett (twice) and Kenny Guiton in accomplishing the feat.
This always makes me happy, seeing KG in the record books. Like, someday in the future someone will be looking at OSU records and see this and think: "who is that? He must have been pretty good!" and then further research to see that he was a career back up.