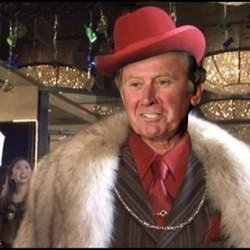 11UrbzAndSpices
---
Parts Unknown
MEMBER SINCE June 23, 2014
Opinions. Sarcasm. Pop culture references.
Recent Activity
I believe Holtman will coach up our boys to be better than that
He remains a developmental prospect, but his sheer size and length should allow him to protect the
The....the....the what!?
(my guess? the galaxy)
I don't mind the jersey color scheme, the STATE needs to be a tad smaller and the logo on the helmet looks terrible in that color
I didn't know that he and Simmons were teammates, that team was nasty! But I did know, that he has ICE IN HIS VEINS.
I saw you there, was going to say hi but didn't catch you in time
Facetime me and I'll flip my phone around so you can see
Kmp? More like MVP. Thanks!
LeBron has actually never been on a Wheaties box (as an individual). You're probably thinking of SI cover, but he was a top 10 basketball player in the world as a teenager so I believe that.
The biggest thing I took away from this article...Chris Spielman was on a Wheaties box? As a high schooler?? Why?! How good was he in high school? I can't (easily) find a reason why other than he was good. What were his stats?
*insert joke about people in the south being dumb here*
The Villain strikes again!
This seems like too much work. Shut it down. Elk wins. DM me your SSN so I can send you your prize money
"Is it always this loud in here?...oof, I'll go someplace where I can sleep it off and no one will notice"

I've got Houston in the Elite 8 so....yay?
Both teams, Woods and Dejon got techs
This is the first game I've watched all year, does Holtman always wear a blue suit? #FireThad
I always wonder about the timing of these things. He must be buried in the depth chart right now if he doesn't think he'll get playing time in the fall. Only a sophomore, so it's not like he's on his last leg for time.
Dwayne Haskins is not Andrew Luck

#NailedIt
Every time I watch AC4 win a game with a jump shot, I laugh. #Swoon
I was thinking the same dang thing, I'm sure he made the call