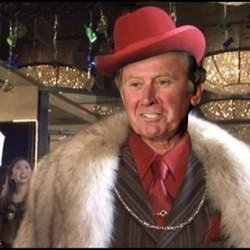 11UrbzAndSpices
Parts Unknown
MEMBER SINCE June 23, 2014
Opinions. Sarcasm. Pop culture references.
Recent Activity
Ugh, exactly what I wanted to post.
Yes, that's the purpose of IR. The player is retained on the team (paid) so they team can get more help that won't count against their cap space.
Lets go with Tyler Biadasz from WIsconsin. We have a lot of new faces on the OL, it sure would be comforting to have a preseason All-American right in the middle. We have talent, but not a lot of experience of starting at OSU. Plus, he's a junior so we get two years of him.
What? I didn't whisper anything. I don't know what you're talking about.
I saw these on IG a while ago, definitely want to report these accounts. Intelligent people like you and me won't fall for it, but the comments are loaded with people who buy it and isn't that just a little sad. Especially when the only way that you would know that it's a parody is if you actually go to the profile, which no one will do. They will just spread this.....(sigh)....fake news without even realizing it.
(the Houndie is dead, long live the Houndie)
Good, another reason for me to hate the city of Philadelphia.
Maybe, but dummy cards exist to show defenses exactly what to do. I see what you're saying.
Agreed. Muscle memory is what prepares players the most. VR might be another tool in the toolbox, I could never see people practicing by just sitting in front of a screen all day.
Ohio has pretty strict guidelines about the amount of days you can have full contact drills. I haven't seen a decline in our physicality during gamedays. I wholeheartedly agree about if the game changes too much, it will be dead.
UV to counter the DV. I don't know about this answer, but he was definitely an underrated passer! Averaged a QBR of 144.
And don't blame JT when the coaching staff thinks QB power is their best play.
Shoot, I used the 11th pick on Dru Chrisman. Was that a reach?
I think he does a fine job on the NFL Hour on 97.1, I think he'll do great.
Yep, in 2017:'Practiced with the team.'

It's not even a complete sentence.
"Gunnar" is the implied subject. Seeing as how you're on his profile, it would make sense that everything written on there is about him. "Practiced" is the predicate. It is a complete sentence. :-)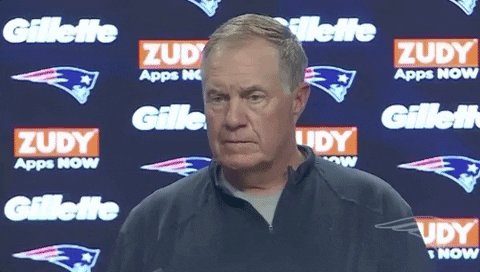 We've talked about that before!
I was born at Grant so....basically then
I'm not crying, you're crying!
Except for when the people around you are jackasses?
Consigned. A better question would be 11-1 (loss to rival) and shot at title or 12-0 but kept out of playoffs.
"I'm hoping to be better than Mike Nugent was," Seibert told Eleven Warriors. "I want to be the best kicker to ever come through Ohio State." A kicker with some swagger? KERRY COOMBS APPROVES, GET THIS MAN SOME WATER #SomeRidiculouslyLongHashtagThatIsAboutPlantingTheFlag
Just like Mike Leach. Love the stories....from a distance
Since appearing in 13 games for the Jaguars as a rookie in 2015, Bennett has played in just three NFL regular-season games over the past three years.
That's depressing, I remember thinking he could have been a top 10 DT in the NFL