Welcome to the day after St. Patrick's Day. Or as Ohio State students know it, "The creeping feeling of dread about returning to reality on Monday." Just wait til reality hires y'all.
Word of the Day: Flout.
 THE FINAL CHAPTER. It would be interesting to see how much equity J.T. Barrett would still have with Ohio State fans if he didn't fall injured against Michigan in 2014 and led the Buckeyes to the first national title of the Urban Meyer era.
Unfortunately for Barrett, Cardale Jones took the honors. But with Barrett already amassing so many records, it was fair to consider him the greatest quarterback in Buckeye history before the Fiesta Bowl.
Unfortunately for us, we remember how that went. Now, according to Urban Meyer, it will take more than records to cement Barrett's legacy as the passing G.O.A.T. in Columbus.
From theozone.net:
If Barrett wants to be viewed as one of the greats at Ohio State, he won't need more stats, he'll need more banners.

"How do you measure the success of a quarterback?" Urban Meyer asked recently. "Some people do passing yards. You'll never hear me talk about that. It's wins and losses. So he's a very decorated quarterback. His winning percentage must be off the chain. However, he's never lifted the trophy yet, and I'm talking about the Big Ten championship or the next one after that. And so in my opinion that's how quarterbacks should be measured."
Yesterday a reader accused me of "doing my best to conjure a quarterback controversy in Columbus." Buddy, I wish people paid that much attention to me.
I'm #TeamBarrett, because he's right—if somebody were better than him, he'd be playing.
Meyer is also right. If Barrett ever wants to supplant Troy Smith as the greatest quarterback of the modern era, he needs to lift a trophy. Perhaps that's not fair in a sport where 10 other teammates are on the field with him, but that's how it goes.
The good news for Barrett is he's already locked up "forever employed in Central Ohio" status. It may not pay as well as NFL stardom, but he won't end up begging on the streets and the benefits package ain't too shabby either.
 HOOKER WORKING. Malik Hooker earned iconic status well before he balled against Clemson while suffering from a torn hip labrum and a sports hernia. 
The original report sidelined Hooker for four-to-six months. That may be true if we were talking about a human being and not an alien. At the NFL Combine last month, Hooker told reporters he was "way ahead of schedule" in his rehab.
A month later, that appears to still be the case.
From Malik Hooker's Instagram:
Not even I, the "healthy man," possess the hand-eye coordination required to side-step on a treadmill like that while also catching footballs. This is probably another rare insight into why I type for a living and not in the NFL.
With rehab going this swimmingly, Hooker's Top-5 selection seems surefire at this point.
 THE LUXURIOUS EL GUAPO. San Francisco 49ers running back Carlos Hyde shot an ad with Lexus in which he discusses Chip Kelly, his love of cake, and his wish to return to Ohio State for one more season. (I doubt the last part because it'd be a substantial pay cut.)
Ezekiel Elliott should draw a page from Guapo's book. Hyde had that incident at Sugar Bar 2 (damn that den of iniquity to the deepest pits of Hell) and hasn't been in trouble or the subject of a salacious TMZ headline since.
 THIS IS A GOOD IDEA. Michigan football held a spring combine. As a #content maker, I wish Ohio State did something like this. And I wouldn't be surprised if Meyer, always vigilant for good ideas percolating at other programs, swoops it.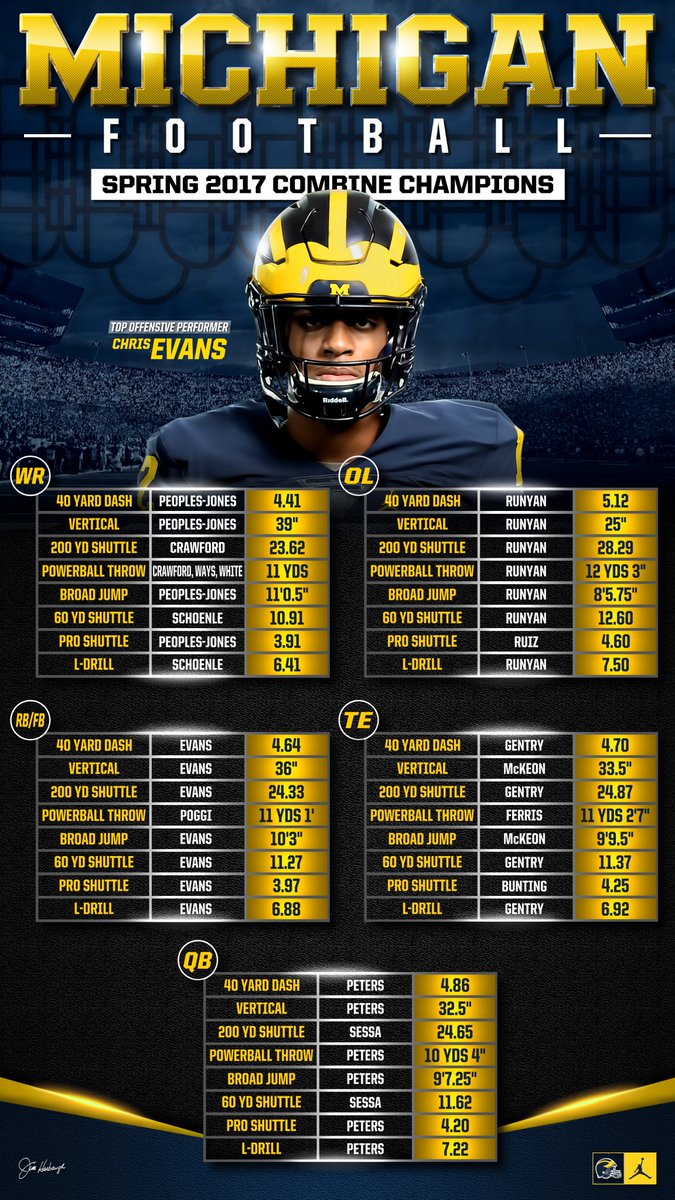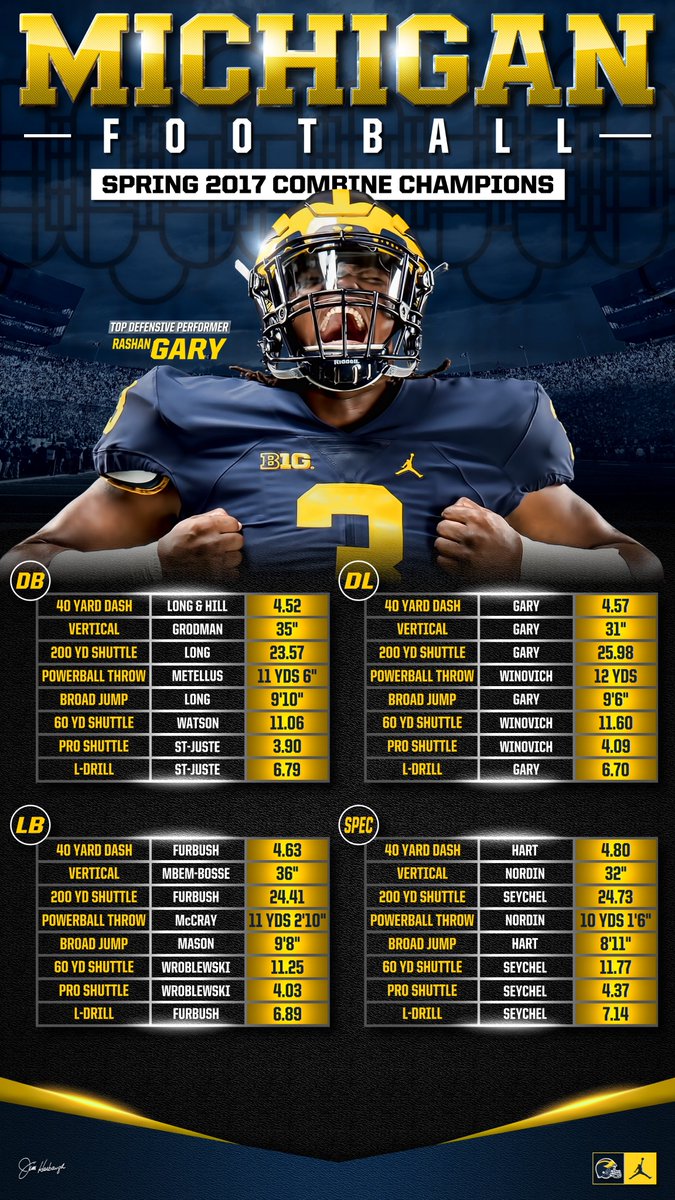 Respect to Michigan for publishing believable numbers, even if the prospect of the 6-5, 293-pound Rashan Gary running a 4.57 is terrifying for a guy who won't have to block him this fall.
 THOSE WMDs. The trials of White Boy Rick... Jason Molina's long dark blues... The grays of our lives... Deaf, mute, and accused of murder... What happens when Queen Elizabeth dies?