Guys,
Yeah it's a down year for the B1G (again). Yeah, the defense is a sieve. Yeah, the B1G has less respect than Rodney (Dangerfield, not King).
Sick and tired hearing the same hyperbole over and over again? I bet all B1G fans are. I live in Pac12 country (Los Angeles), and boy do they love piling it on.
Well, it's not just the B1G people exhausted from the press clippings about all the other conferences. I came home from work and my distant (very distant) relative of the king of the jungle had a nice surprise for me.
Came home from work and this is what my cat did to my SI.


It's important to note... while I live in Los Angeles, I'm from Ohio, I graduated from Ohio State, and my cat, Ichiro, is a Columbus native. I raised him well. Exceptionally well. There he is below... resting, pining, satisfied from a job well done.
Competitors practice until they get it right, champions practice until they can't get it wrong. Take me on blind faith, after years of blarfing practice (sometimes multiple reps in one day), he's now a champion.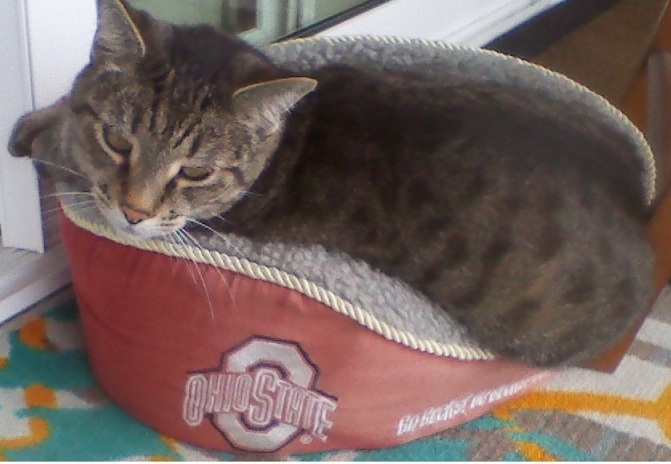 You did good kitty... You did real good.
Now rest up, only a matter of time before Saban dons the cover.