As a resident of the city of Cincinnati I felt it my responsibility to clue some of my fellow 11Ws into Cincinnati Do's especially when it comes to the downtown area.
Parking
I'd surmise a vast majority will be driving and returning to their respective cities. As such parking will be some what interesting.
Here's where I'd park
The Reds/ Bengals parking facility. $10 for the day, I called. Its usually $20 for Reds games.
Parking is also available at Fountain Square which is a bit of a walk but for only $5.00 per 8 hrs.
Park on the Kentucky side at Newport on the Levee and walk the Purple People Bridge over. Should be fairly nice and let the kids expel some energy. This is probably a 1-2 mile walk though. This is also the home of the Newport Aquarium if you have little ones. Adults can usually get through it in a couple hours. I'd look for discount tickets if you plan on going.
Food
Being Cincinnati you have vast choices in a very up and coming area around The Banks Projects. I'll try to hit the major points and work my way away from the stadium.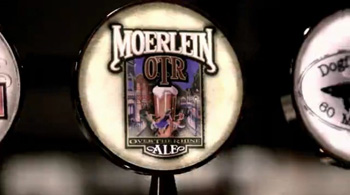 Moerlein Lager House
Yardhouse - Just opened. 200 beers on tap and a full menu. Food is pretty good from my lone visit and I've yet to hear a negative review. The place is like an upscale BW3.
Moerlien Lager House - Legendary Cincinnati beer which just opened the restaurant last year. Love the building and the views. They only serve local and their own beer so no actual "brand" names.
Tin Roof/ Holy Grail. These are between items 1 and 2 and are your typical bars with your typical bar food. Holy Grail is a take from the old Holy Grail on UC's campus and Tin Roof is a island themed country bar with cheap beer.
Skyline- corner of 4th and Sycamore. This is Cincinnati Chili. Id go with a three-way (noodles, chili, and cheese) Warning if you've not had it before and dont have a stomach of steel and plan on driving back I hope you have the Rest Area's mapped out.
Montgomery Inn (Boathouse) - Although this is not the original much like the Morelien house above the building is impressive. I'd call ahead for reservations. The weekends are when they do the majority of their business and be sure to request a table in over looking the river.
Montgomery Inn (Original) - Again same as above but the original location. This is on your way back to Columbus and the amount of sports memorabilia is staggering. Worth a look if you have time. Also the neighbor is nice, quite the small town feel while being fairly close to the city.
Haufbrau Haus - (Kentucky Side) German style beer is giant mugs with German food. Always a good time but smoking is allowed as is dancing on the benches. I could go into stories but theres not enough hours in the day. Smoking is allowed.
Nada - Gourmet Mexican food. Get the fish and pork belly tacos with their margaritas. I usually sit at the bar. If you go you'll know why. Make reservations especially as it gets late this place gets packed.
Nicholson's - Whiskey/ Scotch bar. Claim to be the original gastropub in the city. Great whiskey selection but my meals here have be Ok.
Via Vite - Gourmet Italian food. I've had numerous business dinners here luckily not getting the tab. It does not matter what you get here, its going to be good, but you're going to pay for it.
Jeff Ruby's Steakhouse - Much like Via Vite, its good and you're going to pay for it but man are the steaks good. Just voted Cincinnati's best restaurant. Local restaurateur Jeff Ruby has 3 steakhouses (Precinct, Jeff Rubys, and Carlo and Johnnys, Yes in that order per the recent Best of Cincinnati ratings). I get the chili rub filet and sides. Mouth is watering just thinking about it. Need reservations.
Senate, A Tavola (Wood-Fired Pizza/ Italian), Abigal Street (Tapas), Bakersfield (Tacos, Tequilia), Lavomatic (American). These are put together because they are all on the same block and do their respective cuisine well. I'm going to suggest Senate because it is my favorite. Gourmet Hot Dogs (oxymoron I know) named after famous people, the Lindsey Lohan is really a hot mess, but a delicious hot mess. Went last Friday had a James Franco, all beef hot dog, brioche bun, shredded braised short ribs, beer and cheese sauce and tempura fried broccoli. Go with the mussels to start off. I cant say enough about this place but the surrounding restaurants are as good as well for their crafts. Be prepared to wait though. No matter the time of day there will probably be a line. Also The Lackman is down the street so you can get a cocktail and they'll call you when your table is ready.
Gordos Burgers - Norwood - Getting away from downtown this place is what you want a burger spot to be. Multiple different burgers and a rotating beer list.
Brew River GastroPub - Cajun/ NOLA Just went last week and its worth it. Great local beer selection but it does lean a bit on the pricey side.
Terrys Turf Club - Mainly here because it was Diners Drive Inn's and Dives. Take your pick of burgers and enjoy the americana around you. Tiny place, be prepared to wait unless you get here around 3 in the afternoon.
Blue Ash Chili just because it's Cincinnati I need to have chili options. This too was on the DDD as mentioned above and they have a signed plaque to prove it. Apparently the Greek salad is excellent. I've always done the three way and cheese coney. Its on the way back to Columbus and you get off at the Kings Island exit and turn left.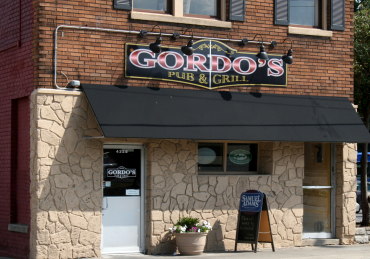 Gordo's Pub in Norwood
Also of Note - The Old Kentucky Bourbon Bar in Mainstrasse, regularly has bottles of Pappy Van Winkle for consumption. Also a good area with some good night life. Smoking is allowed.
While you're in Kentucky it's worthwhile to check out Party Source, or as I've referred to it the Wal-Mart of alcohol. This place will blow your mind if you've not been before. Be prepared to walk out with something or many somethings though.
The Horseshoe Casino is open but much like the Columbus Hollywood table limits are up to $25 for the weekends. I have not been but have heard good things about the food and the experience minus the other gamers in there. It has been open for around a month so it should still have that new car smell.
If you have questions feel free to shoot away. I'm sure I'll be on here the next 3 days.
Happy Travels.
Go Bucks.