Sunday
The official St. Patrick's Day colors were changed to scarlet and gray as Ohio State won the Big Ten tournament.
Despite Berggren their Brust efforts, Wisconsin Evansually found out Jackson threes all day wouldn't beat Ohio State.
Following OSU's victory, IU players rushed the court, cut down the nets, and then cried on the floor.
Ohio State was given the 2 seed in NCAA tournament's stacked West region.
And the roommate who got back first from spring break stole everything.
Monday
Students across campus joyously celebrated a return to classes and didn't complain at all.
Ohio State switched back to quarters until the end of the semester.
And Tansky Toyota began wondering when all those free balls thrown out at basketball games would pay off.
Tuesday
Westboro Baptist found a new following at university of michigan.
OSU Student Wellness began offering free "portable sex chambers."
Jim Foster was fired as women's basketball coach after university officials discovered he was not a woman.
University Dining added Mirror Lake water to its beverage options.
And campus Browns fans were in a state of depression after their best player signed with another team.
(Correction: Campus Browns fans were already in a state of depression.)
Wednesday
Spring "arrived."
An Oklahoma State student mistakenly claimed to attend OSU.
A PAD pizza wasn't technically a pizza this time, but was a good try though.
A survey found 100% of campus Cavs fans predicted a win against Miami, but also knew they would lose.
Aaron Carter was disappointed to find out he wasn't the hottest Aaron C. currently on campus following his concert.
And the University of Wisconsin thought it would be a good idea to reply to a parody Ohio State twitter account for some reason.
.@uwmadison You Up?

— The Fake Lantern (@TheFakeLantern) March 21, 2013
.@uwmadison Well, Not Always twitter.com/TheFakeLantern…

— The Fake Lantern (@TheFakeLantern) March 21, 2013
Thursday
Mirror Lake temporarily became "Amir Lake" for March Madness.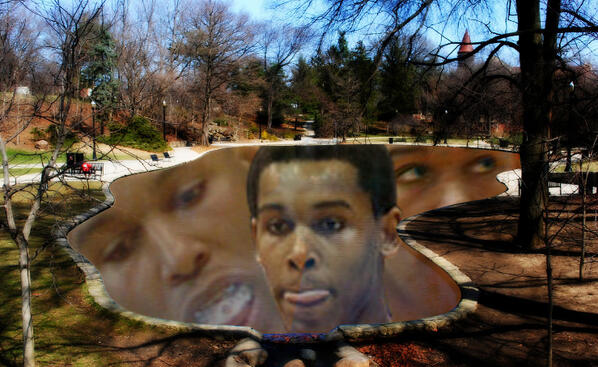 Campus laptops essentially all became TVs for the next few days.
PETA annouced its support for an intentional, thorough extermination of wolverines.
And of course the weird roommate had Harvard winning.
Friday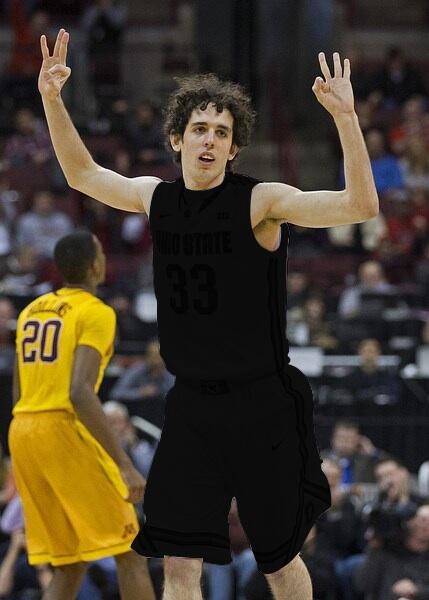 Thad Matta's bracket reportedly had Iona winning.
Even the professor skipped class.
Big Ten began talks to get rid of Wisconsin.
Ohio State unveiled special $45,000 March Madness jerseys.
Aaron Craft stole all of Iona's halftime warm-up balls.
And following Ohio State's victory, Momo Jones still had no idea who Aaron Craft was.
Saturday
Campus police finally arrested serial traffic violator "Jaywalk Steve."
And the NCAA moved Ohio State to the East region so it's fair.
For more fake campus news, be sure to follow @TheFakeLantern on Twitter and check out TheFakeLantern.com.