SUNDAY
Ohio State basketball defeated that school up north state.
Michigan State realized that turning A.C. on actually only made it hotter.
A TFL analysis determined that OSU would be a 5 or 4 or 3 or 2 or 1 seed.
An otherwise rational student walked directly into North Commons.
And the Oscar for best picture went to this.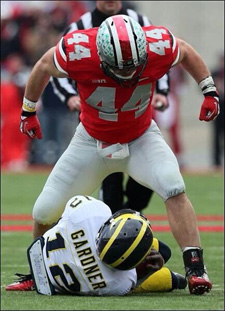 Oscar winner for Best Picture.
Monday
An alarm clock felt bad for going off so early.
An overachieving underachieving engineering major CAD modeled a bong.
OSU Student Wellness began offering free condom assault rifle vodka fireworks.
An unused horse carcass went unnoticed in Morrill kitchen for the 5th straight day.
And Amir Williams was called for a foul while boarding a bus.
Tuesday
Campus squirrels announced, "We're carnivorous now."
A Lonely Med Center Express Bus insisted it preferred it that way.
Jim Tressel was selected for the new season of Dancing With The Stars.
And Ohio State found a building it forgot it had.
Wednesday
A required textbook still hadn't been used.
Ohio State announced its plans for a 5,000 ft. Shoe scoreboard extension.
A dorm room whiteboard received an NC-17 rating.
And the alleged, campus-area fugitive "Bigggggg Mike" turned out to just be "Bigggg Mike," who is not dangerous.
Thursday
A survey found that 72% of campus Cavs fans were won back by LeBron's Harlem Shake video.
Ohio State basketball showed michigan how to beat a terrible team on the road.
Initial reports that Thad Matta's head exploded during the game turned out to be false.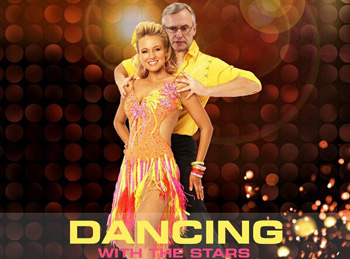 Looking good, JT!
Friday
The weird roommate didn't know how to play Euchre.
OSU's political correctness club began its annual protest of March "Madness."
An elderly student asked 4 consecutive questions during lecture.
And campus sorority littles announced they just like, loved their bigs <333.
Saturday
An RPAC basketball died and went to Jesse Owens South.
michigan's student newspaper asked, "Is a college degree worth it?"
And the weird roommate left a week early for spring break.

For more fake campus news, be sure to follow @TheFakeLantern on Twitter and check out TheFakeLantern.com.