Sunday
Ohio State basketball lost to a team who can't explain their mascot. Following their impressive basketball victory, Indiana's athletic department announced its plans to create a football team by 2016.
Students who attended both the BuckeyeThon charity dance marathon and slept in Mattaritaville recovered from their decisions by staring blankly at a wall.
Monday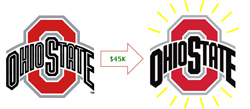 Ohio State revealed the black permanent marker used to create the school's new athletic logo cost $45,000.
"Sparks" flew across campus as romance novelist Nicholas Sparks paid a visit.
First time CBJ game attendees found out "the Blue Jackets are really good!"
And Cardale Jones broke his cell phone.
Tuesday
Huntington announced it would begin putting branches of OSU's official bank within individual dorm rooms.
The ROTC and marching band met on the oval in a bloody, Napoleonic turf battle. 
A freshman student finally worked up the nerve to try riding a COTA bus.
And zero Ohio State football players were arrested for any reason.
Wednesday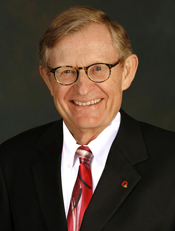 Ohio State's foreign professors collectively announced they would no longer going to be having the office hour on Wednesday.
Woody Hayes finally got a statue of himself on campus (kind of) at the WHAC. Unfortunately, the statue's artist was unable to get the legendary coach to stand up straight during the sculpting process.
President Gee gave up wearing bow ties for Lent.
And Brady Hoke gave up for Lent.
Thursday
Single students were glad they didn't have to celebrate Valentine's Day – also – extremely sad.
Ohio State basketball (barely) beat a team who should be called Northmidwestern if they're honest with themselves.
And Huntington Bank followed up its decision to begin installing branches in dorm rooms by buying Ohio State. 
Friday
A University Village bus obnoxiously hit on CABS buses at every stop.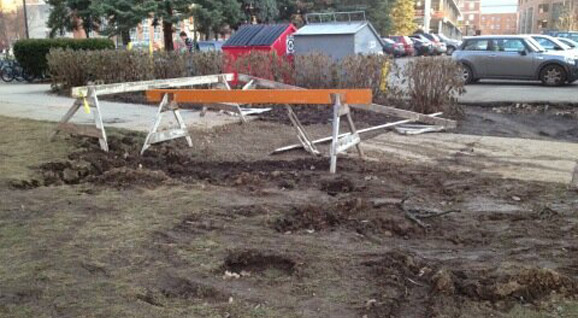 The Lantern wrote an article about how good it is at writing articles. 
OSU Student Wellness began offering free morning-after pills to students.
An economics major just couldn't justify eating at Morrill Commons. 
And Ohio State just dug around on north campus for fun.
Saturday
Nothing, nothing at all, happened today. 
For more fake campus news, be sure to follow @TheFakeLantern on Twitter and check out thefakelantern.com.