Sunday
Everyone just slept until Monday.

Monday
Fisher went out of business.
And students couldn't believe it was the last week of classes, but would have been angry if it wasn't.

Tuesday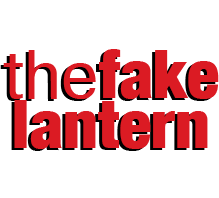 The OSU police inadvertently arrested a real criminal at Kennedy Commons.
Every dorm was evacuated "for the fun of it."
The Ohio Union was evacuated due to a suspicious package; The OSU police didn't bother with an emergency alert since nobody talked about it online.
The suspicious package was reportedly a backpack wearing sunglasses that had a creepy mustache.
And the weird roommate couldn't find their backpack.

Wednesday
OSU student wellness began a "Wrap your suspicious package" awareness campaign.
President Gee explained why no emergency alert was sent to students during the Union evacuation.
Campus roommates were pretty excited about it being the last Wednesday of the school year.
And it was announced that the South Oval would host the 2013 Summer X Games.

Thursday
The forecast called for a beautiful day to have 4 assignments due Friday.
The OSU police busted a COTA/CABS drag racing circuit.
ESPN Sports Science determined Braxton Miller was magic.
A number of Oval Beach bods were not quite ready.
Following the NFL schedule release, campus Browns fans were thinking 12-4.
And campus Bengals fans could just feel Super Bowl this year.

Friday
The Ohio Union Activities Board hosted an impromptu "Flicks for Free" screening of "The Town."
And Jim Tressel (for real) got a twitter account.

Saturday
High Street was renamed 420th Street in a zoning error.
A survey found 89.5% of students spend more time calculating grade scenarios than actually studying.
And seniors were glad that the best 4 years of their lives were finally coming to a close.
For more fake campus news, be sure to follow The Fake Lantern on twitter or facebook and check out TheFakeLantern.com and laugh irresponsibly loudly while you read so other people ask what you're reading but then don't tell them.